I love to eat at Korean restaurants but I'll confess that I don't have much experience cooking traditional Korean cuisine, aside from one brief attempt at making kimchi. When I studied in Seoul, our tour guides took us to the Kimchi Field Museum where we learned about the national dish and did a short kimchi making class. It was fun and educational (despite a huge language barrier) and we each left with buckets of kimchi that we had to carry around Seoul for the rest of the day.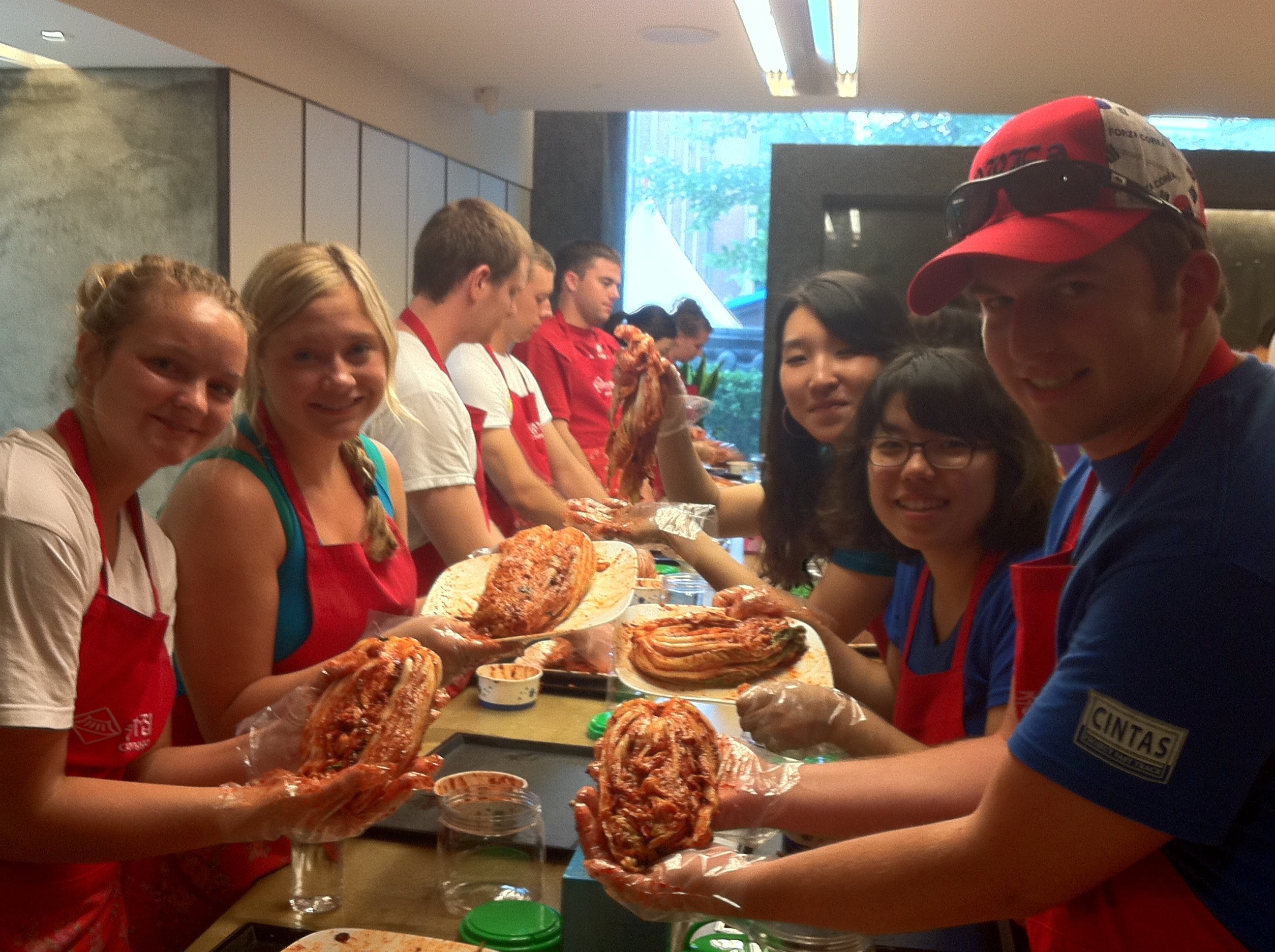 Learning how to make kimchi with Korey, Nick, and other classmates at the Kimchi Field Museum in Seoul. 
Truth be told, I've always been a bit intimidated by Korean cuisine and the unique ingredients. In an effort to overcome this fear and learn more about Korean cooking, I asked my friend Sun from the Hungry Gopher Cooking Show for some advice on how to get started cooking Korean dishes. Sun sent me a list of her favorite recipes complete with helpful video tutorials.  I've learned that the cuisine is actually quite approachable and a lot of fun to cook.  Check out the list from Sun below to learn how to incorporate tradition Korean dishes into your cooking repertoire.
Be sure to visit Sun and check out her cooking show here: Hungry Gopher Cooking Show
Kimchi, the national dish of Korea, was conceived in Korea around the 7th century and has since played an important role in Korean cuisine. Kimchi is a fermented food that is known for it's nutritional value and antibiotic functions.  Known for sweet, sour, and spicy flavors, there are many different kinds of kimchi such as radish, cucumber, and scallion, but napa cabbage is the most popular.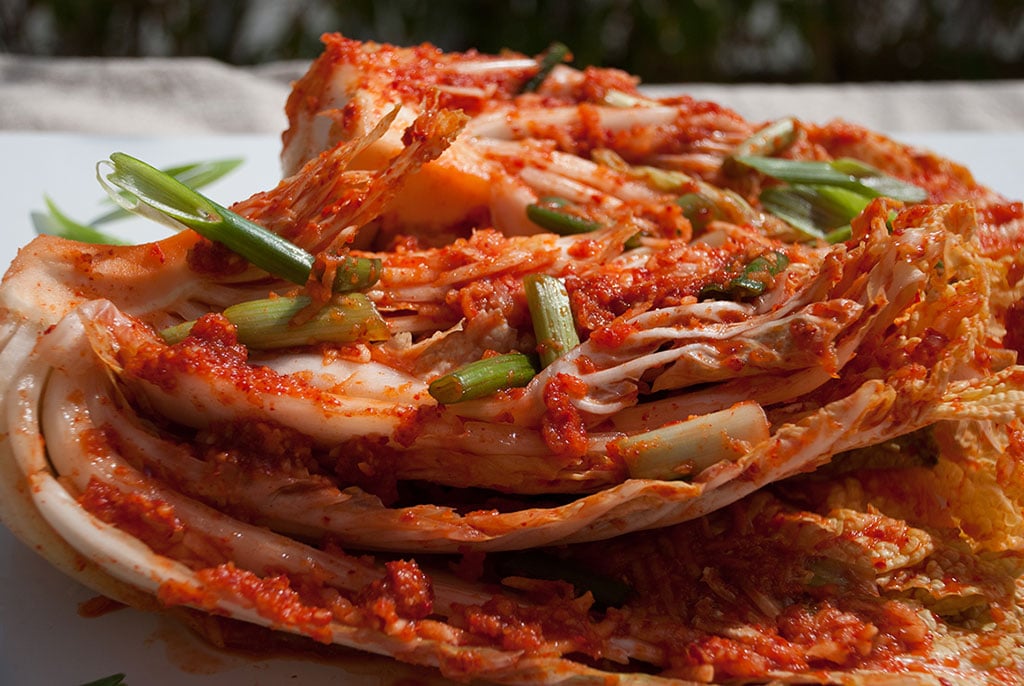 Get the recipe for kimchi here: Hungry Gopher's Kimchi Video
Gimbap is popular in Korea for eating on-the-go.  It's often sold by street vendors but cooks also make them at home and pack them in their children's lunchboxes. Gimbap must have rice and seaweed but otherwise Sun encourages experimenting with the filling combinations. This recipe includes marinated beef, eggs, carrots, and picked radish but she says one of the most common fillings is canned tuna and American cheese.  Sauteed kimchi also makes an easy, delicious filling.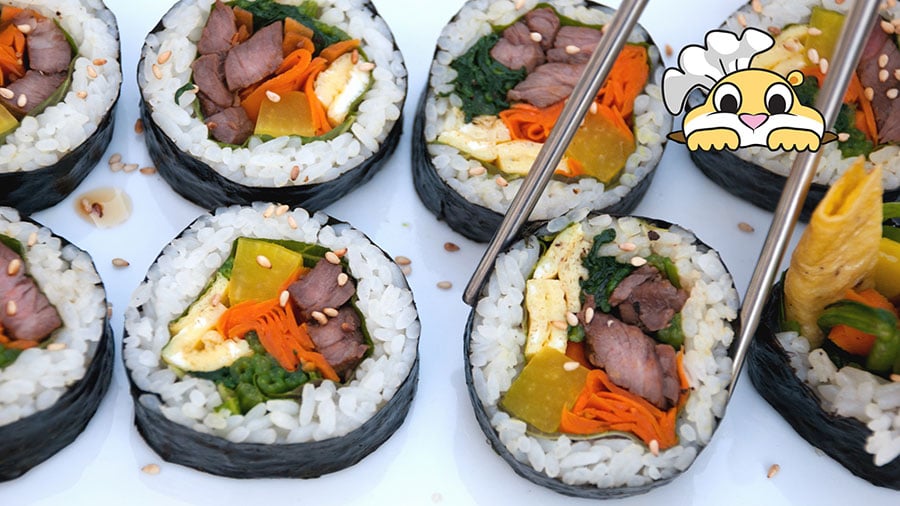 Get the recipe for gimbap here: Hungry Gopher's Gimbap Video
Sundabujigae or tofu stew is a common, everyday food in Korea. It's a versatile dish and can be loaded with seafood, made vegetarian with zucchini and cabbage, or given a meatless umami flavor with a medley of mushrooms. It's hearty and filling but full of nutritional value.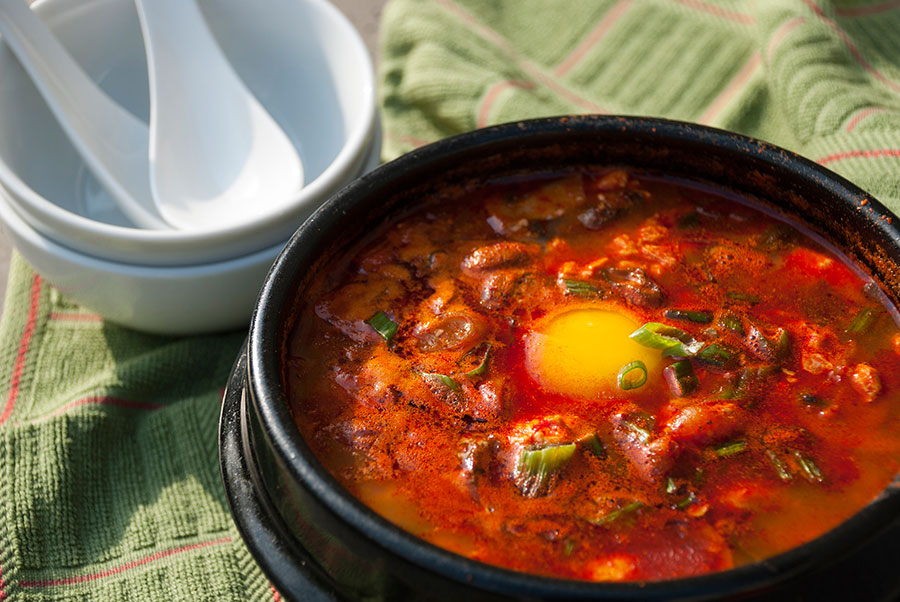 Get the recipe for Korean tofu stew here: Hungry Gopher's Korean Tofu Stew Video
Similar to an omelet, the Korean egg roll is made of whisked eggs cooked with carrots, onions, and green onions and then rolled up and sliced.  Sun recommends these for breakfast, lunch, or a mid-afternoon snack and even recommends packing them for lunch as they will keep in the refrigerator for up to a few days.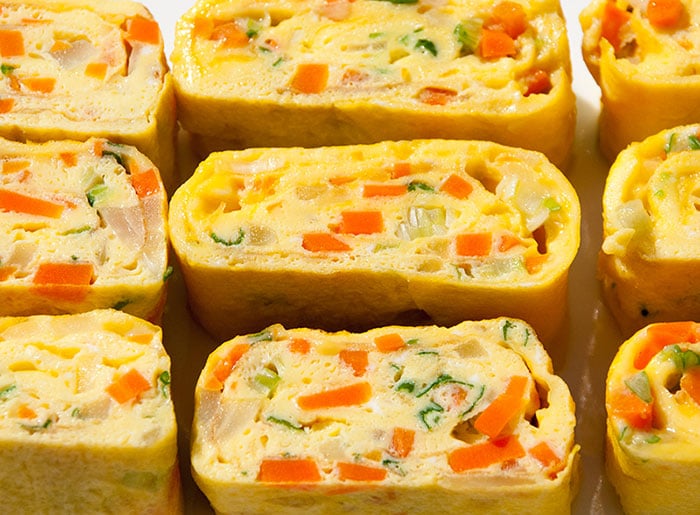 Get the recipe for Korean egg roll here: Hungry Gopher's Korean Egg Roll Video
One of my favorite favorite Korean dishes, bibimbap can be found on the menu at nearly any Korean restaurant.  With the name literally translating to 'mixed rice,' the signature dish includes rice, vegetables, sliced meat, and an egg that are mixed together with gochujang, or Korean chili pepper paste.  Bibimbap is filling, hearty, and healthy.  Each bite is a little different so you never get bored while eating it.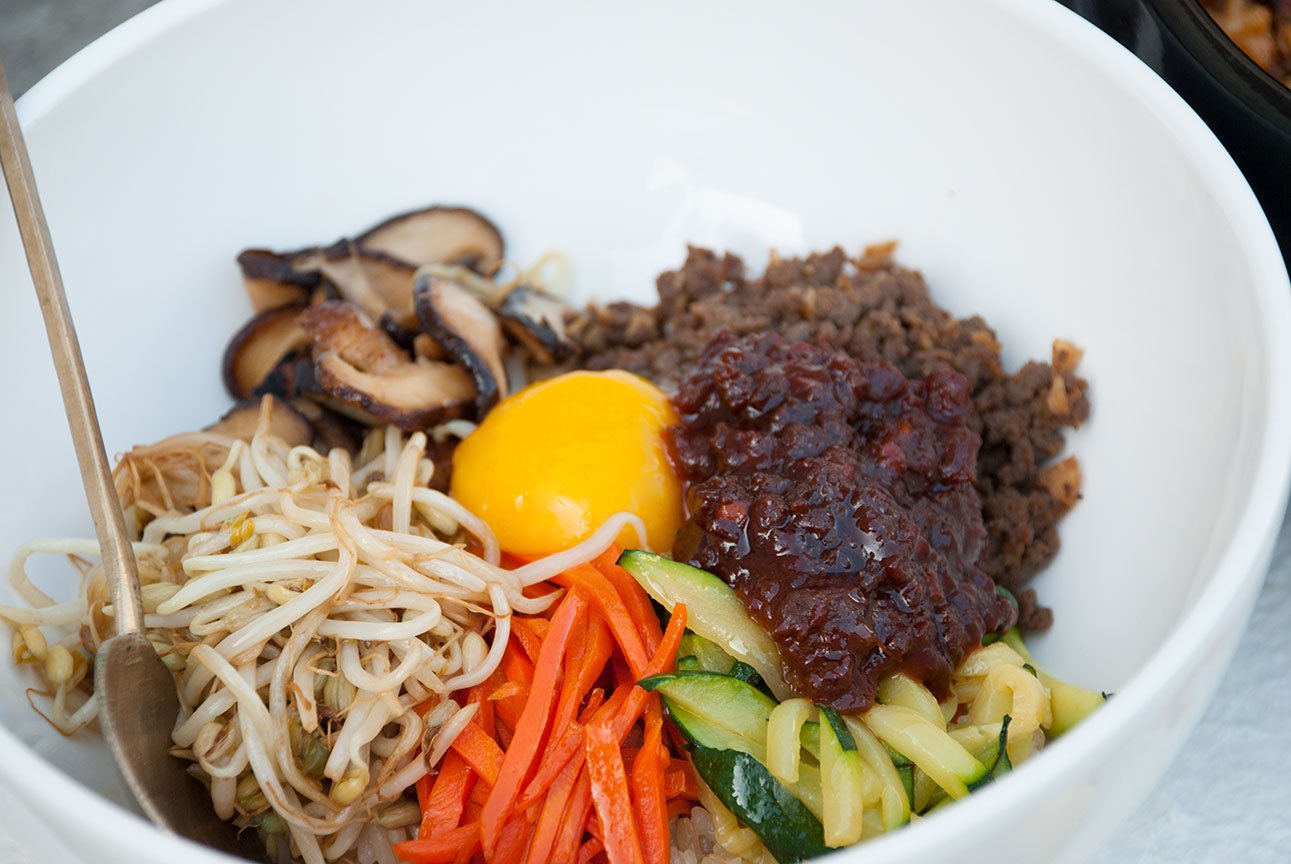 Get the recipe for bibimbap here: Hungry Gopher's Bibimbap Video
What are your favorite Korean dishes?  Have you ever cooked Korean food?  Let's discuss Korean cuisine in the comments below.