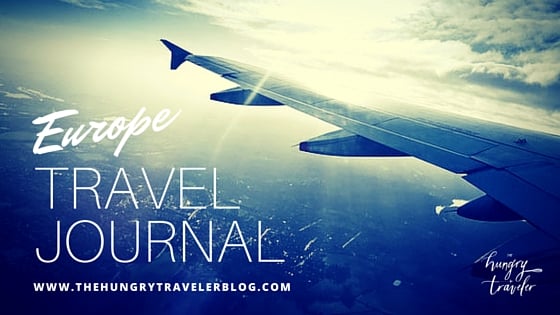 Amsterdam has always been high on my travel bucket list. A few years ago, I missed a flight from Munich to Toulouse and was stuck in the Amsterdam airport for 12+ hours. We hadn't planned on having the extra time and just hung out in the airport reading, eating, and drinking coffee. I even treated myself to a pedicure. Since then, I've been dying to get back and explore more than just the airport.
When I was researching Amsterdam to prepare for this trip, I found out the airport offers special tours for people who have delays or long connections. The city center is just a few miles from the airport and you can do a basic tour in a few hours. I couldn't believe that I wasted all of that time in the airport when I could have been out experiencing Amsterdam. So, if you ever have a connection in Amsterdam, don't make the mistake I did.
Now that I've had a chance to explore Amsterdam,  read on for a recap of what I did and some of my thoughts on the city.
---
September 17, 2015
We took the train from Brussels to Amsterdam. It was a peaceful and quite beautiful 3-hour ride.  Of course, to continue the lovely weather we had in Brussels,  it started pouring rain as soon as our train arrived at the station. Luckily we easily found a taxi and quickly made our way to our Airbnb.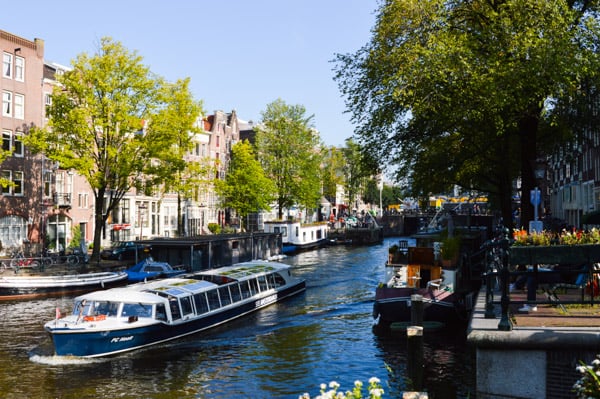 I enjoy staying in Airbnb apartments, but there is always an element of surprise. No matter how closely you read the listing and reviews and how many questions you ask before booking, you don't know what you're going to get until you walk in the front door.
In this case, there were a lot of surprises waiting for us. We expected to have a private unit (that was what the listing stated) but when we arrived, we found out that we were staying in a few rooms inside of a lady named Maud's house.
I have to say the location was excellent and the house was classic Dutch and picturesque. However, there were various people staying with her (we didn't ask questions, but there was something weird going on), she woke us up at 4 am while she was singing opera and playing piano with her friends (mind you, she was 60+ years old), and her cute little dog, Tomilee, got into the trash and spread garbage all throughout the house.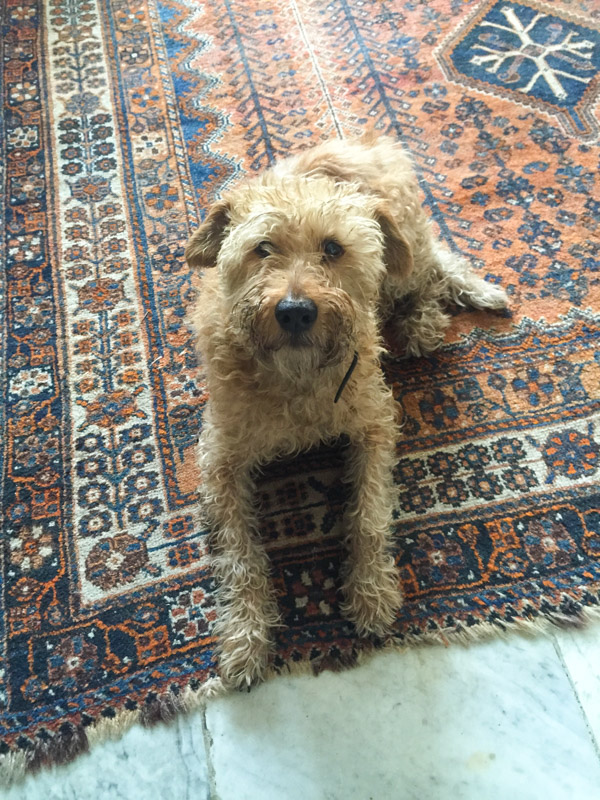 With so much to do in Amsterdam, we got started right away. Our first stop was the Van Gogh museum. It's a wonderful museum with a fantastic collection, but the crowd was overwhelming and prohibitive of truly enjoying the exhibits. I still appreciated the visit and would definitely go back.
After Van Gogh, we walked to the Ann Frank house to try our luck at the line. We were not able to secure reservations in advance and had been warned about the massive lines. We must have arrived at the right time because we only had to wait 45 minutes. They also offer free wi-fi in the line which helps to keep people occupied and make the wait pass quickly.
I'm not sure how to explain the Ann Frank house. It doesn't seem appropriate to use a positive adjective to describe something so sad, but our experience was a positive one. I found the museum to be incredibly well done and a very moving experience. This is one of the best museums I've been to across the world and it is worth every minute standing in line.
After the Ann Frank House, we headed to Restaurant Blauw for an Indonesian Rijsttafel dinner.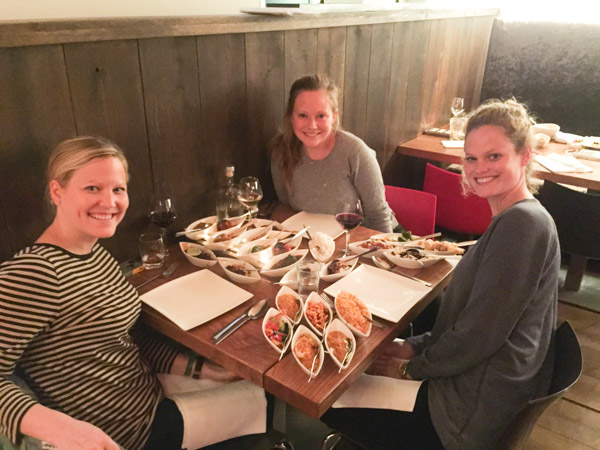 Rijstaffel is Dutch for rice table. Indonesian cuisine is popular in Amsterdam due to the days of Dutch colonialism in Indonesia. Rijstaffel is a style of eating where you are served nearly 20-30 small dishes that are meant to be enjoyed with rice. We ordered a vegetarian version and a meat and fish version to split among us.
The meal was a blast and the dishes ranged in quality and deliciousness. However, enjoying 30 different dishes gets a bit cumbersome and by the end of the meal we were pretty burnt out by the flavors.
If you are in Amsterdam, I recommend trying a rijstaffel dinner. It's a unique eating experience and a ton of fun.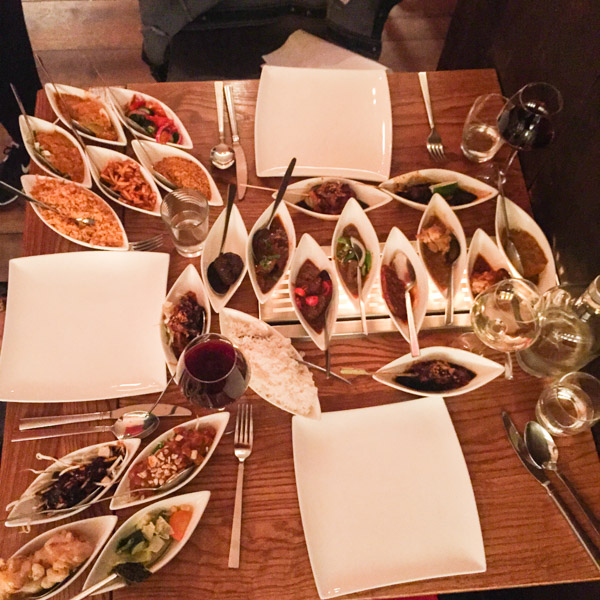 September 18, 2015
There's nothing worse than being sick when you're traveling. Unfortunately, I came down with a terrible cold in Amsterdam. I did my best to power through it but still took a lot out of me. Luckily, I had some precautionary antibiotics from my doctor and started taking them right away.
Even though I felt miserable, I had an exciting day and couldn't waste it being sick in bed. I headed out and met up with my group for the Eating Amsterdam Jordaan Food & Canals Tour.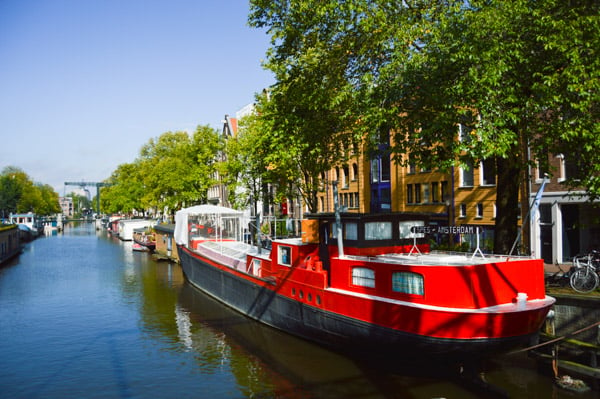 I'll be writing a full post and review of the tour in the coming weeks, but I'll give you a short preview here.
We started at Cafe Papeneiland where we had coffee and Dutch apple pie. I especially loved their beer taps (so much so that I took Annie and Biff there after the tour was over).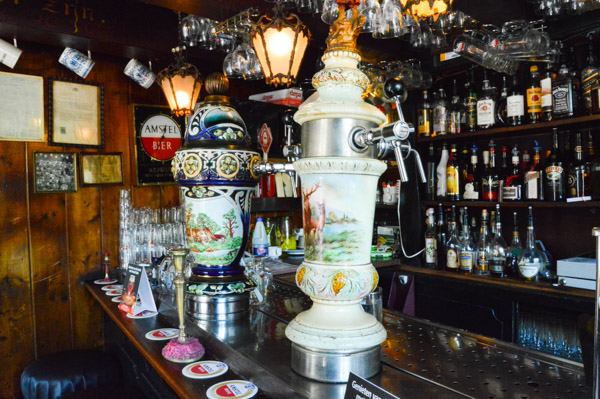 We visited a traditional Dutch butcher shop and delicatessen…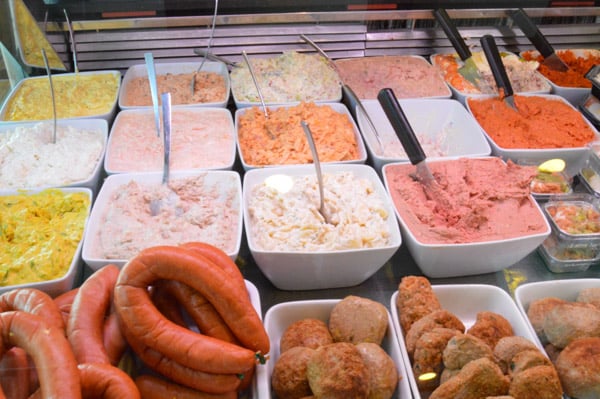 And went to Vis Plaza, the best fish shop in the Jordaan, to eat herring the Amsterdam way – you roll the fish in red onion and eat it with a pickle.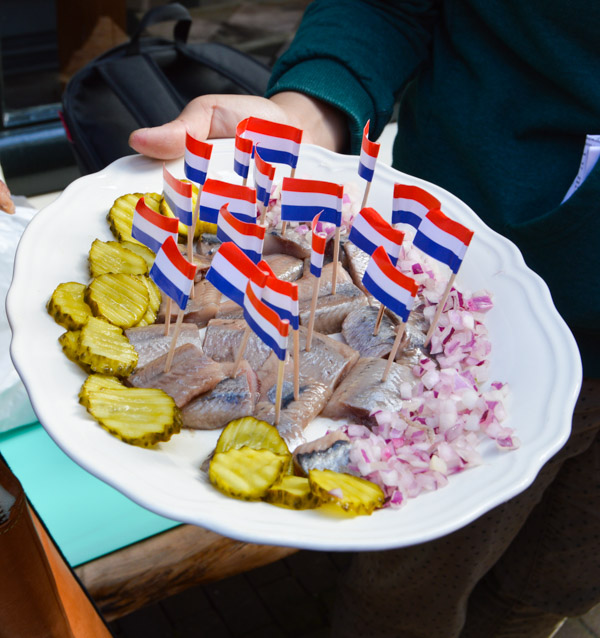 To be honest, I am not the biggest fish lover so I was a bit hesitant to try the herring. I expected an overpowering fishy taste, but I was surprised at how mild it was. Of course, the pickle and red onion help. Mostly, it just tasted like sashimi.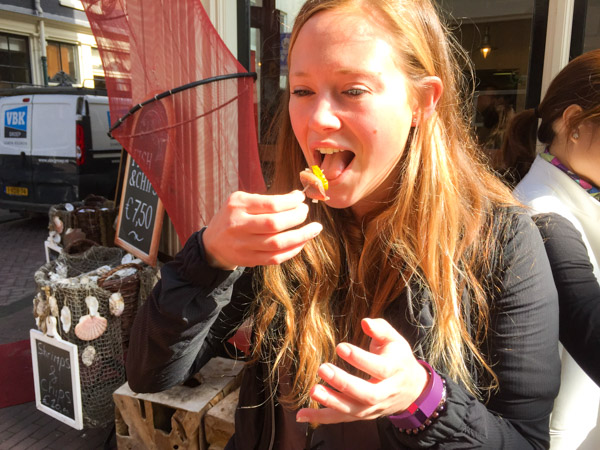 My favorite stop of the tour was the last one. We stopped at Cafe de Prins, a traditional Dutch "brown house" cafe, and tried poffertjes, tiny pancakes topped with butter, maple syrup, and powdered sugar.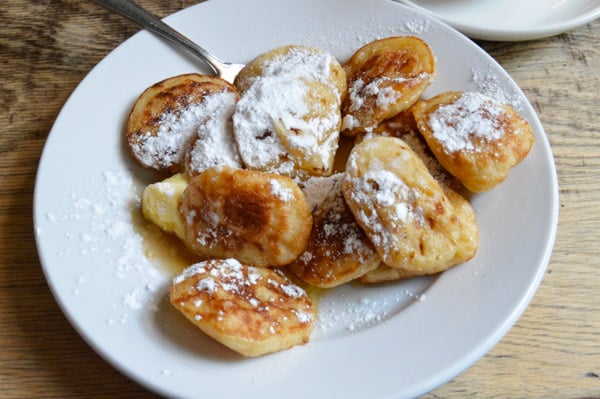 After the tour, I met up with Biff and Annie and we did the obligatory walk through the Red Light District. We followed Rick Steves' guided walk from his book and I honestly just find it kind of hilarious. I love Rick Steves but he is kind of fuddy-duddy and it's amusing to have him telling you about drugs and prostitution.
I'm not sure what to say about the Red Light District other than it is interesting and you'll feel like you need a shower afterward. We walked through the Prostitution Museum which helped explain the industry and answered some questions.
I don't have any photos (you have to be careful about where you take photos in that area) so I'll use this tulip photo as a placeholder. And a fun fact – tulips are actually Turkish in origin and not Dutch.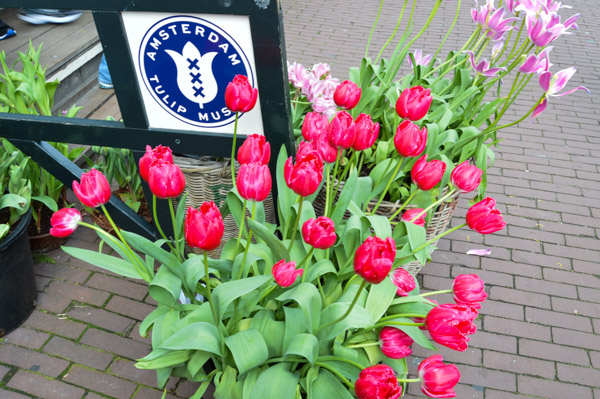 September 19, 2015
We woke up to beautiful weather and took advantage of the opportunity to take some great photos.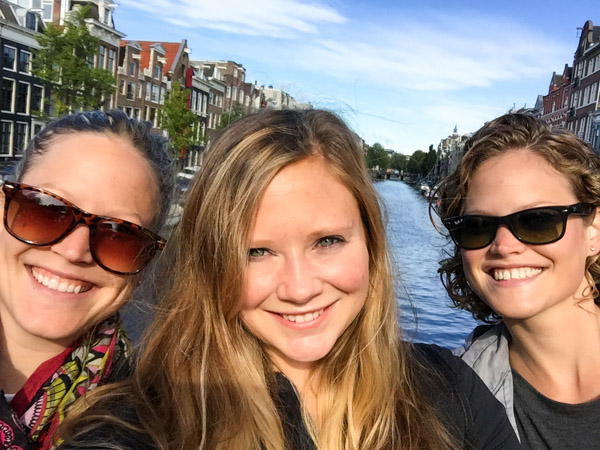 Amsterdam is a beautiful city. The canals, row houses, and bridges really grew on me over the course of our stay. The bikers, however, did not.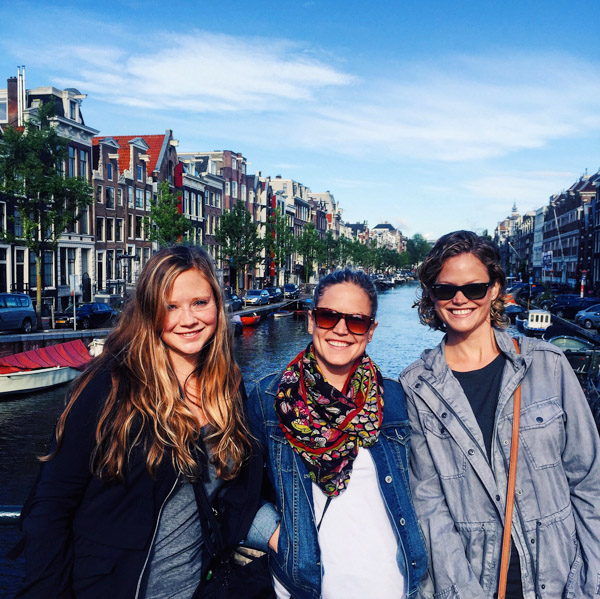 Everyone warned us about the bikers. I thought I knew what to expect. It turned out I had no idea.
The bikers are EVERYWHERE. They don't stop for you, they don't ride around you, and they don't use their bells to warn you. As someone who is not used to constantly watching for bikers, it was overwhelming and honestly scary at times. Now don't get me wrong, I think it is awesome that the city is so cyclist friendly and I don't have an issue with the bikers themselves. The issues were all mine. I am just not used to having to constantly watch out for the bikers or be aware of the bike lanes, but after a few days in the city, I got adjusted.
I will admit that someone in our group got hit by a bike. I won't name names, but I will tell you that it was not Biff or me…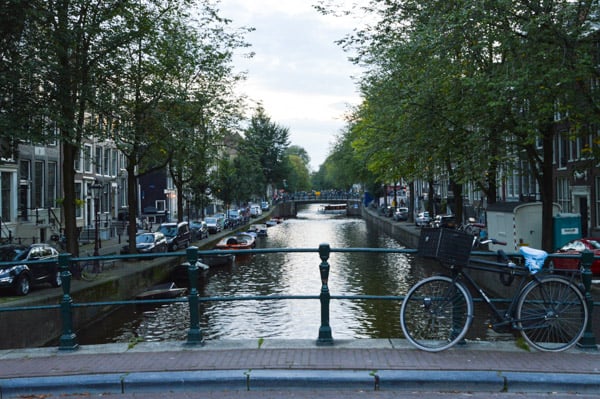 We walked to the Rijksmuseum and tried to take some photos of the I Amsterdam sign outside. Unfortunately, the area was blocked off because of something called the "Homeless Soccer Classic" so this was the best photo I could get…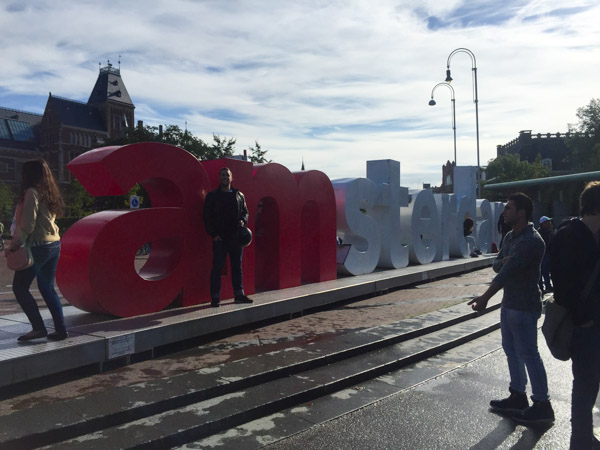 We wandered around the Rijksmuseum and stopped at a random cafe for lunch. At the start of the meal, we were the only people in the place. By the time we finished, it was completely full of American tourists on guided tours. Amsterdam is known for pancakes so we tried one with bacon and cheese. It was goofy looking…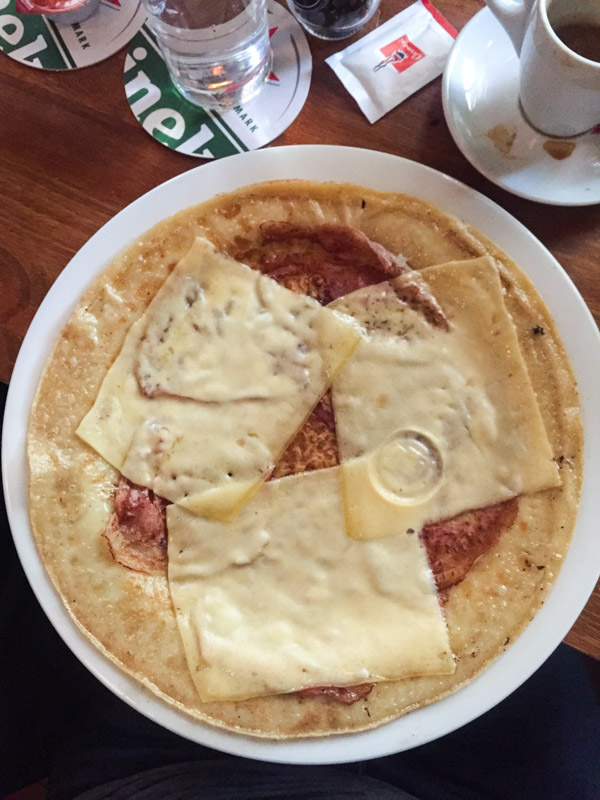 Our next stop was the Albert Cuypmarkt. It was not what I expected but was interesting. They had everything from toothbrushes and razors…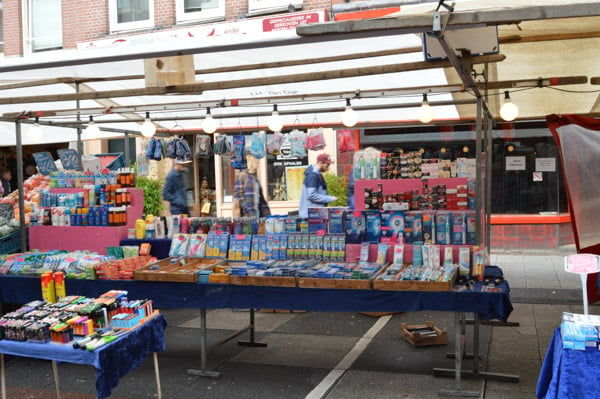 … to gorgeous flowers. There were other stands selling everything like fish, dried fruits, furniture, clothing, and anything else you could possibly think of. Walking through the market was a nice way to spend an hour.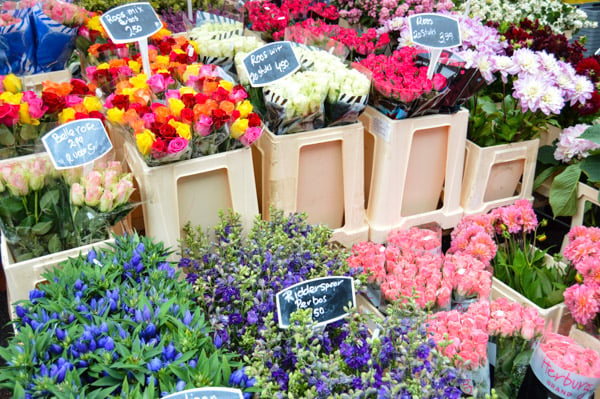 We ended our stay in Amsterdam with a canal tour with Those Dam Boat Guys.  This is an alternative boat tour run by some American expats and it is way better than the traditional tourist boats.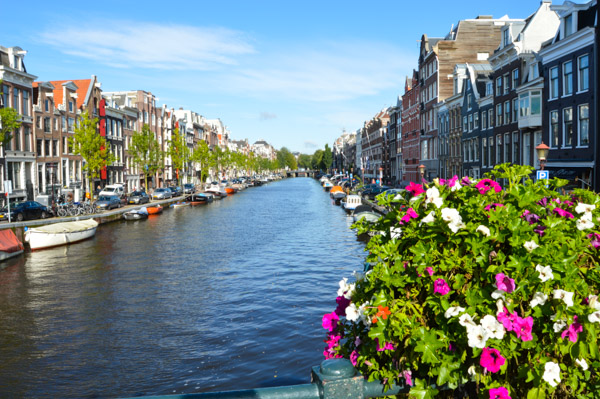 The boats are limited to about 10 people and you're allowed to bring on drinks and food. It's an absolute blast and a must-do in Amsterdam.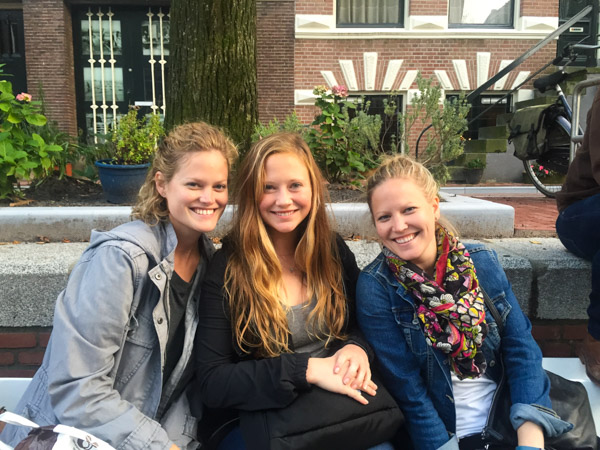 The funniest part may have been when we saw these two guys floating down the canal. I would love to know the story behind this.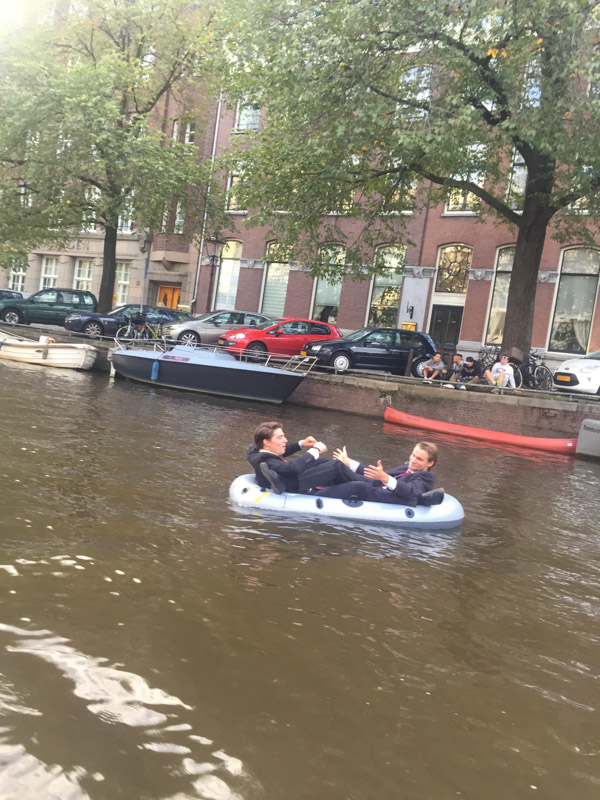 A canal ride is a pleasant, relaxing experience in Amsterdam. But please, trust me and avoid the massive tourist canal boats. I promise you will be happier if you find one of the smaller, more intimate options.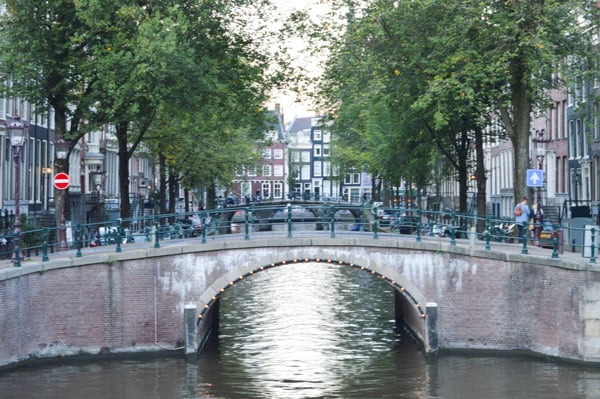 Though I battled a sinus infection, bikers, and some rain in Amsterdam, I ended up truly enjoying the city. It's a much different atmosphere and culture than elsewhere in Europe, but it grew on me over the course of a few days. It's a stunning city and I can't wait to return in the future.