Iced Coffee Lemonade is a refreshing blend of cold brew coffee and freshly squeezed lemonade. It may sound a little strange, but it's surprisingly delicious and a perfect drink for summer!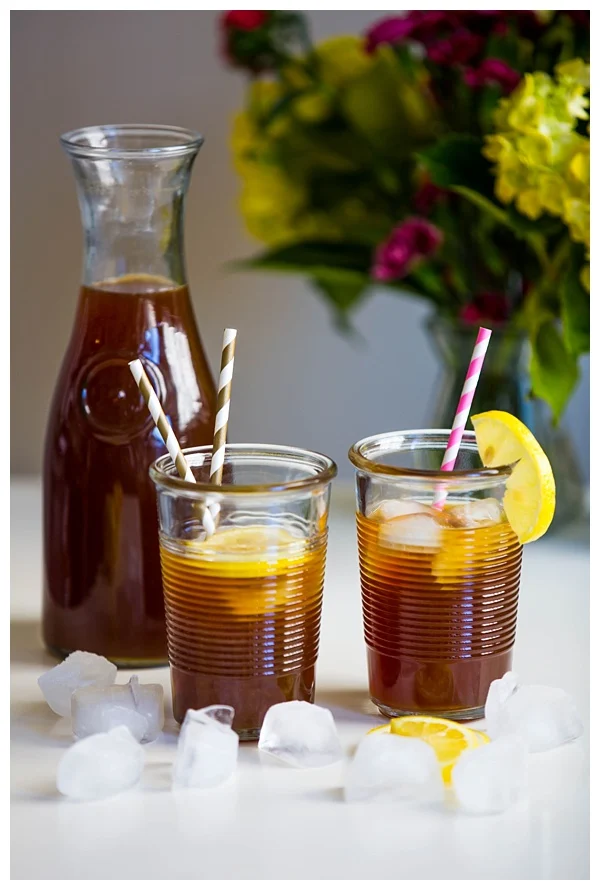 Collective Espresso is my favorite coffee shop in Cincinnati. A few years ago, they introduced a new drink called espresso lemonade. It consisted of a shot of espresso poured into a cold glass of lemonade. It sounded bizarre, so I had to try it. The first sips were odd but the flavor grew on me and I soon realized how the combination made the perfect light and refreshing summer drink.
It turns out this seemingly strange combination is actually a classic drink in Portugal, Austria, and certain areas of France. In other parts of the world, it's known as mazagran. The name is Algerian in origin and the legend goes that during the 1840 War, French soldiers concocted the drink while stationed at the fortress of Mazagran in Algiers, Algeria. The coffee helped them stay awake, and they added some rum to help get through the hot African nights.
Eventually, the drink spread to the cafes of Paris and has remained popular. The preparations vary but it's always a combination of sweetened coffee/espresso and lemon. This recipe is my version and it's easy to make at home. Rum is optional, but recommended.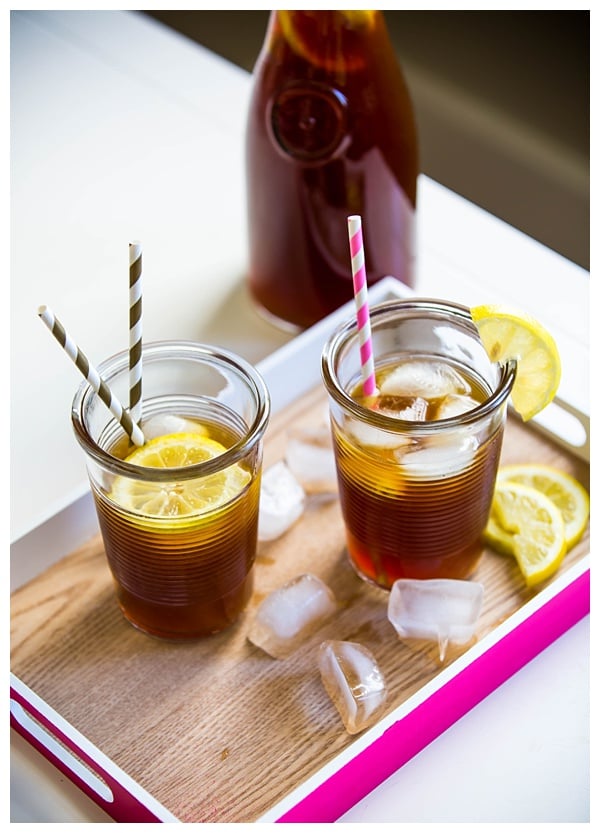 A few notes on Iced Coffee Lemonade:
You can use any ground coffee to make the cold brew coffee concentrate but a light, fruity coffee like the Ethiopia Sidamo or Columbia Huila from Atlas Coffee Club works best.
Always use freshly squeezed lemon juice. A past coworker swore that bottled lemon juice is only good for cleaning the grill.
You can play around with the proportions and adjust the sweetness and tartness to your liking. I like the addition of sparkling water, but cold still water works just as well.
You can add rum!!!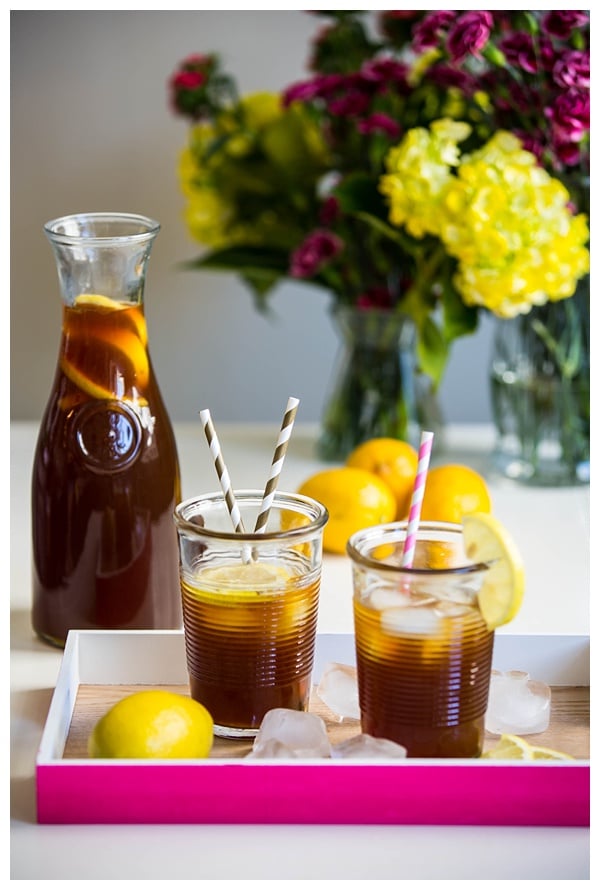 Yields 10 cups
Iced Coffee Lemonade
Ingredients
2 cups (400 grams) granulated sugar
2 cups water
3 cups cold brew coffee concentrate
2 cups freshly squeezed lemon juice
2 cups chilled sparkling water
Rum, to taste
Lots of ice cubes
Instructions
In a medium saucepan, bring the sugar and water to a boil. Stir until the sugar is dissolved and remove from the heat. Let cool.
In a large pitcher, stir together cold brew concentrate, lemon juice, and tonic water. Add half of the cooled sugar syrup and taste. Add some rum, if you want. Add more syrup as desired, or adjust with more sparkling water, lemon juice, or cold brew coffee.
Serve over ice with a slice of lemon.
7.8.1.2
68
https://www.thehungrytravelerblog.com/iced-coffee-lemonade-portuguese-mazagran/
---
Recipe Credit: Jordan Hamons
Photography Credit: Becca Russo
---
To receive recipes and travel stories in your inbox, subscribe to my mailing list here.
---
This post was in partnership with Atlas Coffee Club.
Atlas Coffee Club curates the best coffee from around the world and delivers it as a convenient monthly coffee subscription. Designed to bring the world of coffee to its customers, Atlas Coffee Club sources a variety of premium coffees to suit coffee lovers, beginners and connoisseurs alike.