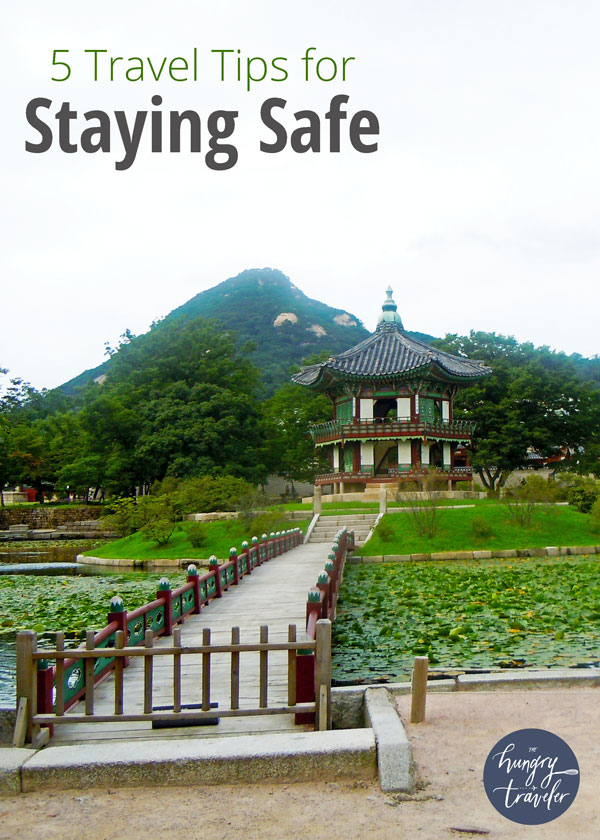 Standing on the crowded platform waiting for the train in Toulouse, I felt a tug at my coat.  I had just put my phone in my jacket pocket and I instinctively reached to make sure it was still there.  My pocket was empty and, panicked, I turned around and saw the man behind me clutching my bright pink phone case to his chest.  Immediately, I hit him (I guess it was the adrenaline, I'm not normally aggressive!) and yelled at him to give me my phone back. Knowing he was caught, I pried the phone from his hands and he ran in the other direction.
In this situation, getting pickpocketed was my own fault.  Standing in a crowd of people waiting to board a train, I was distracted by my phone and unaware of my surroundings. Having spent several months in Toulouse, I was comfortable and less cautious, carelessly putting my phone away in an easily accessible jacket pocket. A thief behind me saw the opportunity and quickly snatched my phone.  Had I not felt the tug at my jacket, I would have unknowingly boarded the train and the thief would have been on his way with a valuable iPhone.
I was lucky that I felt the pickpocket and was able to get my phone back but this is not normally the case.  When traveling, it's important to be incredibly aware of your surroundings and exercise extreme precautions.  You don't need to be scared or feel threatened, just be aware and be smart.  There's no quicker way to ruin a trip than by being robbed, so follow these 5 travel tips for staying safe and you will be well prepared for a safe trip. As Rick Steves says, "Don't travel fearfully, travel carefully."
5 Travels Tips for Staying Safe
1. Be Prepared
Before your trip, do some simple preparation in case loss or theft should occur.  Have multiple sets of key documents printed and make sure you have all important documents uploaded to the cloud so you can access them abroad.
If you're taking electronics, have a list of serial numbers, makes, and models.  If you're overly cautious, you may consider taking a photo of the outside and inside of your suitcase to have a visual inventory of what you packed.  (My suitcase was stolen once and it was incredibly difficult to remember everything inside of it.) Upload your photos and back up important files frequently (don't wait until the end of your trip) because you can replace a camera but not the images you captured earlier in your trip. Leave valuables in your hotel room during the day where they will be safer than on the streets with you.
Here is my best advice on preparing for a big trip: 5 Travel Tips for Going Abroad
2. Beware of Common Scams
You're likely to encounter a travel scam while abroad.  Scam artists come in all varieties (men, women, teens, children, gypsies, elderly) and are usually quite good at what they do. Don't think you're too smart for them to fool you.  It's happened to me and it's happened to some of the most seasoned travelers I know.   Someone may cause a scene to distract you while their partner snatches your wallet. A small child may come up and ask for help while his brother or sister unzips your purse. Thieves are creative and always coming up with new tricks to fool unsuspecting travelers. Here are a few common scams to watch out for:
Deaf women asking you to sign a fake petition or donate money. This is especially common in Paris. Don't make eye contact and keep walking. Check out this example video.
A small child coming up to talk to you or someone handing you a baby. Stay focused and guard your possessions.
A found ring – someone approaches you and asks if you dropped your ring. They will either distract you and rob you or try to sell you the cheap ring for a high price.
Someone asks you for help with a demonstration.  A common scheme is a friendship bracelet that will get stuck on your arm.  The scam artist will try to make you pay for it or his partner will pick pocket you while you're flustered.
Pushy salesmen with deals too good to be true.  If it sounds too good to be true, it is.
Someone pushes you and you drop your bag.  They may help you try to pick up your belongings and snatch a few things while doing so. Someone might drop something and after you stop to help them pick it up, you find your wallet missing.
Someone spills something (ketchup or fake pigeon poop are common) on you and then tries to help you clean up.  A friend of mine had mustard sprayed on his pants while in Brazil while the scam artist (who had just sprayed the mustard) played a helpful local and had napkins to try to help him clean up.  The goal was to snag his wallet while he was distracted by the mess.  Luckily he was smart and knew it was an act.
Elderly women will slip on the streets or fall down an escalator.  It may seem cruel, but stand back and let others help while you guard your valuables.
Any person who seems too eager to help you.  They probably have another goal in mind.
Any kind of games (dice, magic tricks) played in the street where someone grabs you and asks you to participate.
Assume fights, arguments, and commotion in the streets are staged.  They are likely trying to draw a distracted crowd full of easy targets.
There are tons of scams out there.  There's no need to be paranoid or scared, just stay smart.  Remember that anything that seems too good to be true is and do your best to avoid interacting with strangers on the streets or in tourist areas. Most people out there are good, but you have to be cautions when you're in unfamiliar territory.
3. Be Aware
Take your time exiting the train or the bus.  Don't rush and accidentally forget a bag or your passport.  Before checking out of a hotel room, do a final sweep and check all drawers and nooks and crannies for forgotten items.
Stay away from deserted and poorly lit areas at night.  If no one is around, assume there is probably a reason.
When sitting at a restaurant, taking a break in a park, or spending time on a train, stay in physical contact with your stuff. Keep your backpack or purse near you and attached to your body.  Loop a strap around your arm/leg or clip the bag to your body.  This prevents someone from easily grabbing it while you aren't looking.
Stay vigilant in crowds.  Crowded public transit areas provide easy escape routes for thieves.  They can bump into you, rob you and suddenly are on a moving train headed away from the scene of the crime.  On crowded buses or subways, keep your backpack and purse in front of you to prevent a thief from easily unzipping the bag while you are not looking. Keep your wallet in your front pocket.
Be cautious at major tourist destinations.  The Louvre in Paris is one of the worst places in the world for being pick pocketed.  In typical French fashion, the staff even went on strike last year because of the petty theft problems.  While you're distracted by the Mona Lisa, thieves take advantage of the situation and grab your wallet or unzip your purse while you're busy taking photos and managing the crowd.  Stay alert whenever you're visiting a major tourist spot.
4. Function over Fashion
We all want to look good when we travel but sometimes you need to make a few fashion sacrifices in the name of safety.  If it makes you feel better, you're unlikely to see any of these people again and no one at home will know about your goofy money belt or ugly travel purse.  Trust me, it's worth it to have functional travel items that keep you and your belongings safe.
Consider wearing a money belt or a neck pouch. Yes they are goofy, but they work.  All of your valuables (passport, rail pass, driver's license, cards, cash) will be secured under your clothes and inaccessible to thieves.  If you're forgetful or often distracted, don't risk keeping your valuables in a purse or wallet.  A money belt will reduce your vulnerability.  If you're staying in a hostel or riding on an overnight train, keep your money belt on while you sleep.  But remember, if you don't keep it tucked under your clothes, it is ineffective and completely defeats the purpose.  Keep some spending cash in your pocket for easy access then load your money belt with larger amounts and your credit/debit cards. I like this option from Eagle Creek: Eagle Creek Travel Gear Undercover Money Belt
Leave your expensive jewelry, bags, and luggage at home.  You don't need it while you travel.  Not only will you risk losing it, but expensive belongings attract thieves and make you a target.
Use a purse or backpack that is made especially for travel. These are made with cut-proof straps, locked zippers, hidden pockets, and other innovative features that come in handy for travelers. I once had my purse cut off of me in Barcelona and I wish I would have been wearing a travel bag. There are tons to choose from, but I think this is a good option: Travelon Anti-Theft Cross-Body Bucket Bag
.
5. Stay Calm
Should the unlikely event occur that you are the victim of pretty theft, stay calm and get in control of the situation.  If you prepared correctly (see travel tip #1), you will have easy access to all of your needed documentation. Don't be afraid to ask for help at your hotel or the local tourist office.  You may even consider calling friends and family back home and letting them assist.
Don't take your frustration out on your family, travel companions, or the locals trying to help you.  It's no one's fault and bad luck can happen to even the most careful traveler. Do what you need to do and move on.  Everything can be recovered or replaced and it's not worth a ruined trip.
File a police report which is necessary for insurance claims and can be helpful in replacing passports and cards. I had to do this in Barcelona and it was a pain, but on the bright side, it was an interesting look at law enforcement in a foreign country. In some cities, you can file the report online in advance and then take it to the police station (I did this to save time in Barcelona).
Replace your passport at the nearest embassy or consulate.  You can find locations here or ask your hotel or the local tourist office for help. Look online and fill out any possible paperwork in advance to make the process easier.
Cancel and replace your credit and debit cards. Deactivate your iPhone and iPad (if they were stolen).  Your bank may be able to wire you funds or will send a new credit card to you. Ask the agent about the options and don't forget to be nice to them, which will go a long way in getting you the help you need.
Rearrange your travel plans, if needed, and replace any belongings that you need for the rest of your trip.
Additional Resources and Further Reading: 
20 Ways to Stay Safe and Prevent Theft While Traveling
Ten Tips to Stay Safe While Traveling Abroad
U.S. Department of State Travelers' Checklist
How to Stay Safe While Traveling Solo
Rick Steves Travel Tips: Theft & Scams
U.S. Department of State Travel Alerts & Warnings
5 Travel Tips for Going Abroad
5 Travel Tips for Staying Healthy
Have you ever been the victim of pick pocking or petty theft while traveling?  What happened and how did you fix it?  What are your best tips for staying safe while away from home?  Share with us by commenting below!