8 Best Gifts for Travelers — My favorite gadgets, tools and gift ideas for any traveler on your list. Fun, affordable and extremely helpful gifts!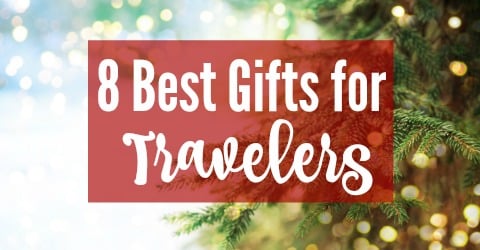 1. MyCharge Portable Charger
There's nothing worse than a dead phone and no way to charge it. This gadget is in my purse at all times and it's a lifesaver for traveling or long days away from home. It has a built-in wall plug and adapters for popular phones. It's the best portable charger I've ever used.
2. Cocoon Silk Travel Sheet
I purchased this on a whim before my last long trip to Europe and I was so happy I did. If you're staying in a hotel or rental apartment with questionable or just uncomfortable bedding, this is a lifesaver. It's comfortable, luxurious and makes a random bed feel more like home. It folds up into a tiny sleeve and can also be used as a blanket on a plane too.
3. Kindle Paperwhite 
I am a book lover and it took me awhile to give up on paper copies and switch to the e-reader. But after giving the Kindle Paperwhite a chance, I am a convert. It's perfect for traveling and it provides a fantastic reading experience. It is backlit, portable and lightweight, and you can buy books directly from the device. A great gift for any traveler or book lover!
4. World Vision Gift Catalog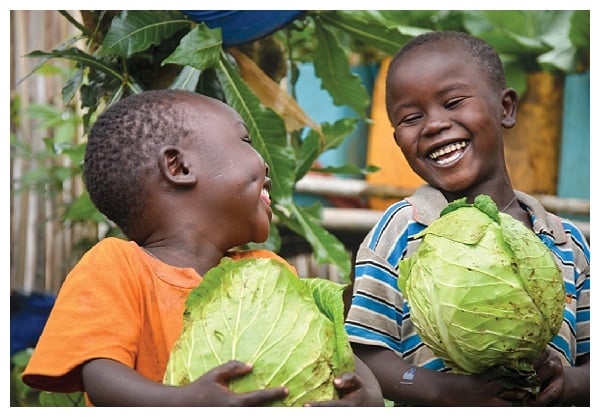 If you're looking for an alternative to traditional gift giving, check out the World Vision Gift Catalog. The 2016 World Vision Gift Catalog contains more than 250 poverty-fighting gifts, ranging in price from $16 to $39,000, that improve the quality of life for struggling children and families in the U.S. and around the world. You can sponsor a child, donate food and medicine, or purchase handcrafted gifts made by artisans from around the world. 
5. Eagle Creek Packing Cubes
I started using packing cubes a few years ago and now I can't pack without them. They keep everything neat and organized and help prevent wrinkles.
6. Bose Noise Cancelling Headphones
I got my first pair of Bose headphones several years ago and they've gone on every major trip with me since. They make a huge difference on long flights and are a great gift for that traveler who has everything.
7. Belkin Surge Protector
Hotel rooms never have enough outlets. This is a great gadget to keep in your bag and I especially love how it has 2 USB outlets on the top. I promise it will come in handy on almost every trip!
8. Quease Ease Motion Sickness Instant Relief
If you experience motion sickness, this will change your life. It uses a blend of essential oils to calm your stomach. All you have to do is sniff it and you'll feel better. This has come in handy on so many bus rides, bumpy trains, and weaving taxis.
Click here to buy.
BONUS —
9. Tummydrops Ginger
Tummydrops are another lifesaver for motion sickness or the stomach issues that come with traveling. They are candies with a strong ginger flavor and they do an excellent job of calming upset stomaches. They also come in a mint flavor but I love the strong ginger flavor. I am truly obsessed with these and have them in my purse at all times.
Click here to buy. 
Check out my other gift guide: 13 Best Gifts for Cooks and Food Lovers 
This post contains affiliate links. When you click them and make a purchase, I receive a small commission at no additional cost to you. Thank you for supporting my work in this way.