13 Best Gifts for Cooks and Food Lovers — My favorite tools, equipment and gift ideas for any cook, baker or food lover on your list.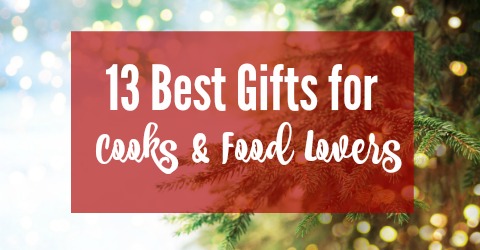 1. Instant Pot 7-in-1 Multi-Cooker
I received an Instant Pot for Christmas last year and it's since been in heavy rotation in my kitchen. It's kind of like an advanced, hi-tech slow cooker. You can cook almost anything in it — soups, cheesecakes, baked potatoes, rice, yogurt, etc. It's a fun gadget to play with and helpful for beginners to skilled home cooks.
2. Cast Iron Skillet
A cast iron skillet is a welcome gift for any cook. It's weight and sturdiness makes it feel like a substantial gift, but the price point is incredibly accessible. Lodge makes my favorite skillets and I use them for baking cornbread, frying eggs, searing steaks and just about everything else!
3. Atlas Coffee Club Subscription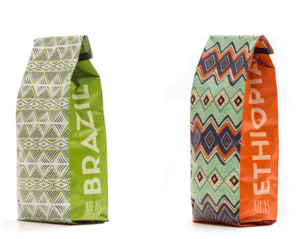 Atlas Coffee Club offers globally curated coffee that is roasted fresh and delivered to your door. You can buy single bags, subscribe to your favorite, or join the coffee of the month club and try coffee from a new country every month. The coffee is the highest quality, the packaging is beautiful and receiving a monthly shipment is just fun. Perfect for any coffee lover.
4. Bellucci Olive Oil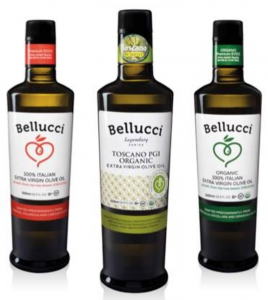 Good quality olive oil is a great gift for any cook. Bellucci makes wonderful Italian olive oils and offers an app that allows you to trace your olive oil to its point of origin in rural Italy.  A great gift is the Fast Track to Italy pack that brings all the flavors of Tuscany, Sicily, Puglia and Calabria directly to your table.
5. Philips Indoor Grill
The Philips Indoor Grill is on my Christmas list this year. It uses an advanced infrared technology to minimize smoke and grease splattering. Since I live in an apartment, I hate using a grill pan and getting my place all smoky. The people at Williams-Sonoma told me they used this in their store all summer and it worked amazingly well!
6. Misen Knife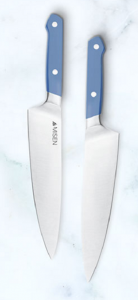 I supported Misen in their Kickstarter campaign and I finally received my knife this fall. I've been incredibly impressed and I think it's the perfect entry knife for any home cook. The price point is very reasonable and the knife is durable and well balanced.
7. Mockmill Home Milling Attachment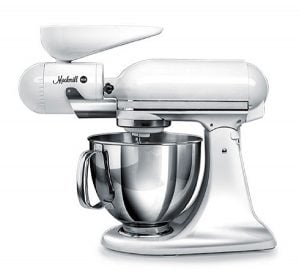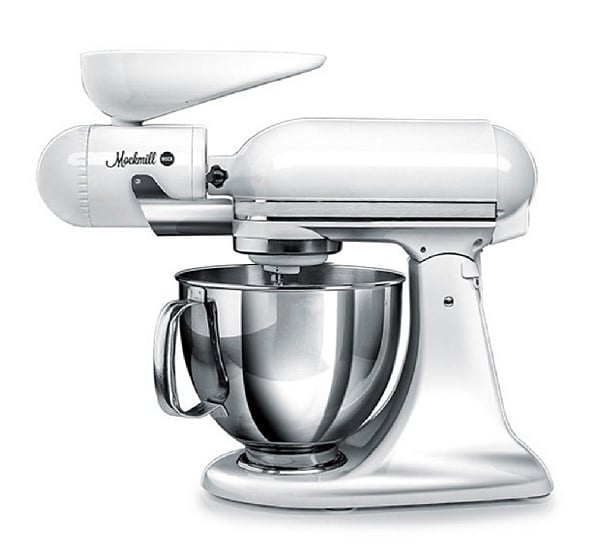 Earlier this year, I did a full review of the Mockmill and was blown away by how fun and easy to use it was. The Mockmill gives everyone the ability to enter the home milling movement and experience the wonderful flavor of freshly ground flour. The attachment comes at a reasonable price point and doesn't take up much precious kitchen space. This is a great gift for any baker or natural foods enthusiast.
8. Kyocera Advanced Ceramic Perfect Peeler
My local cooking store suggested this peeler to me and I'm glad they did. I bought 12 of them to use at my knife skills classes and every student has been blown away. A good peeler is a life changing thing. Perfect stocking stuffer!
9. Cuisinart Mini-Prep Plus 4-Cup Food Processor
I use my mini food processor all the time. It's great for tasks like making small batches of sauces or chopping nuts. It's lightweight, convenient and easy to wash.
10. Kyrocera Advanced Ceramic Adjustable Mandoline Vegetable Slicer
This was another recommendation from my local cooking store. This mandoline easily fits into a drawer and comes in handy all the time. It's perfect for garnishes or when you just need a few small slices. Don't forget a cut glove to go along with it!
11. Anova Culinary Precision Cooker for Sous Vide

An immersion circulator for sous vide cooking is another item on my Christmas list this year. I haven't done much sous vide cooking but I'm excited to learn more. This is a great gift for the advanced cook who has everything or the beginner who loves to experiment with new techniques and gadgets.
12. Fish Spatula
You'll find this in just about every restaurant kitchen, but I rarely see them in home kitchens. Fish spatulas are great for way more than just fish. Use them for flipping anything delicate!
13. Microplane
Microplanes are a must have in any kitchen. I have several and use them almost daily. A great gift for anyone on your list.
Click here to buy.
Check out my 8 Best Gifts for Travelers gift guide here.
This post contains affiliate links. When you click them and make a purchase, I receive a small commission at no additional cost to you. Thank you for supporting my work in this way.