Frisch's Big Boy is a Cincinnati classic.
Cincinnatians love Big Boy hamburgers with tartar sauce, recovering at the breakfast buffet after a long night, and look forward to the pumpkin pie every fall. Frisch's is something that many people visit as kids and then take their own kids to the same neighborhood location they grew up at. People expect Frisch's to stay the same.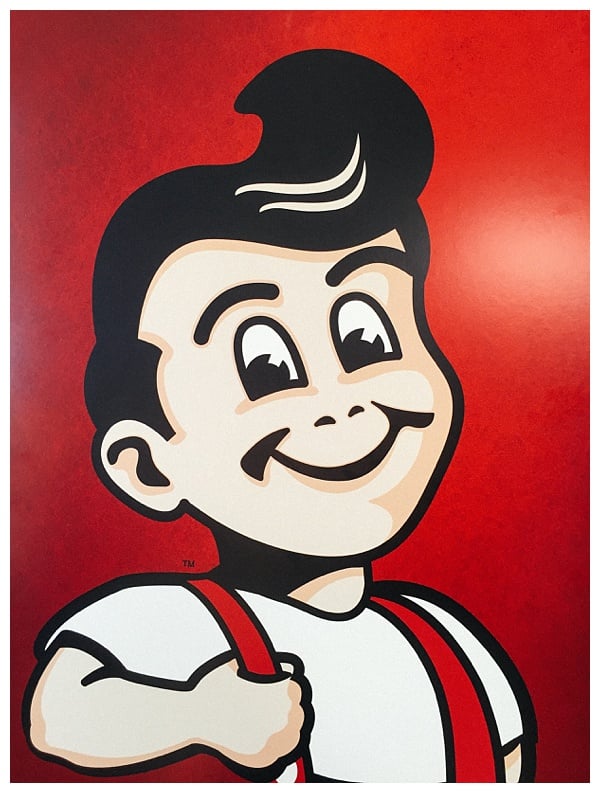 It was big news when, last week, Frisch's announced that they were introducing a new logo, refreshed Big Boy, updated restaurant design, and new menu items.
In celebration of the brand refresh, I attended a blogger event where we learned about the redesign, sampled the new menu items, and chatted with Chef Greg Grisanti and Ann Mejia, Executive Vice President of Marketing.
We learned that the goal of the makeover was to update the brand while staying true to the brand promise. Frisch's will always strive for good fun, great food, and friendly faces.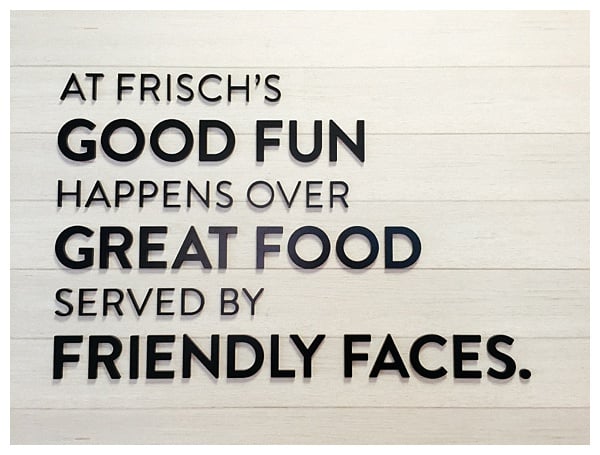 Earlier this year, Frisch's announced a new Primetime line up of burgers. These burgers featured elevated ingredients at an affordable price point. Chef Greg worked with local bakery Klosterman Baking Company to develop an exclusive brioche bun that is buttered and griddled for every sandwich. The meat is freshly ground in-house and the patties are formed by hand.
The new Primetime burgers have been so successful that they have extended the line with three new Western BBQ sandwiches.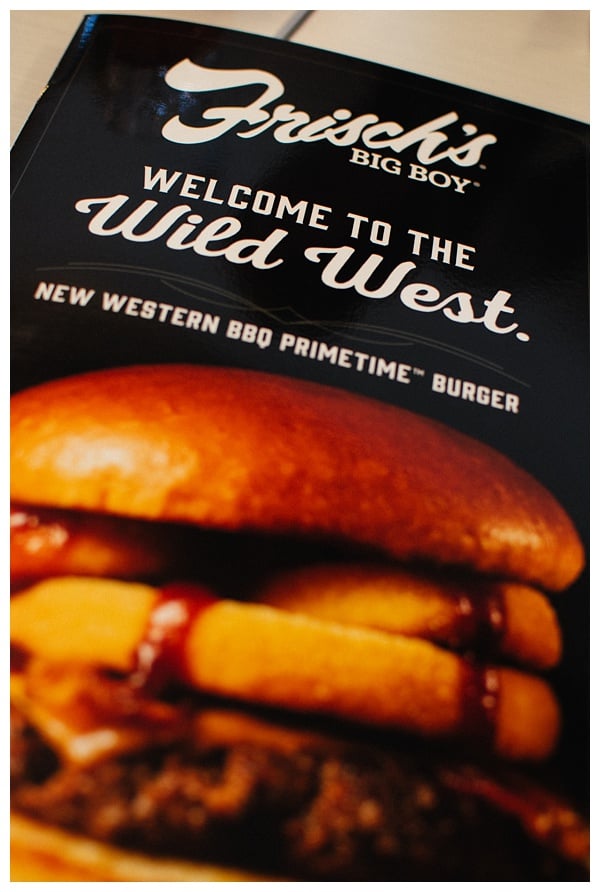 The new menu is focused around Chef Greg's signature Double B Low 'n Slow barbecue sauce. When he joined Frisch's, Chef Greg started by removing preservatives from all sauces and dressings. He is all about real, fresh food. A master of all things barbecue, Chef Greg worked for months to develop a signature sauce for Frisch's, and he made sure it was all natural and without high fructose corn syrup.
We started by sampling the the bbq sauce and I was seriously impressed. It's flavorful, a bit zippy, and just slightly sweet. I'm hoping they bottle it and have it available for purchase.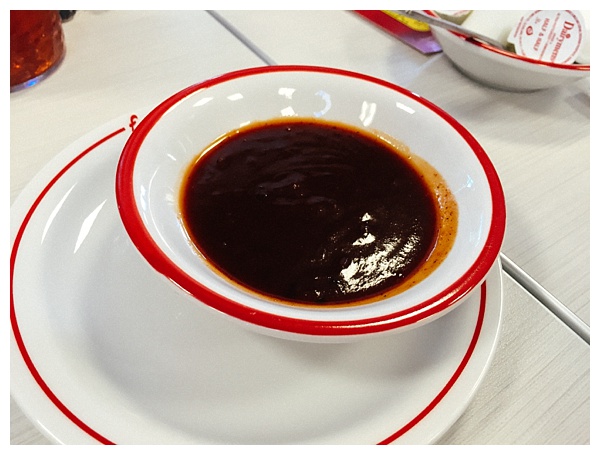 After introducing the barbecue sauce, Chef Greg headed back to the kitchen and started cooking. The menu hadn't been released yet, so it felt kind of cool to be eating menu items that no one else knew about. Also, we knew our burgers would be cooked perfectly since Chef Greg was making them personally.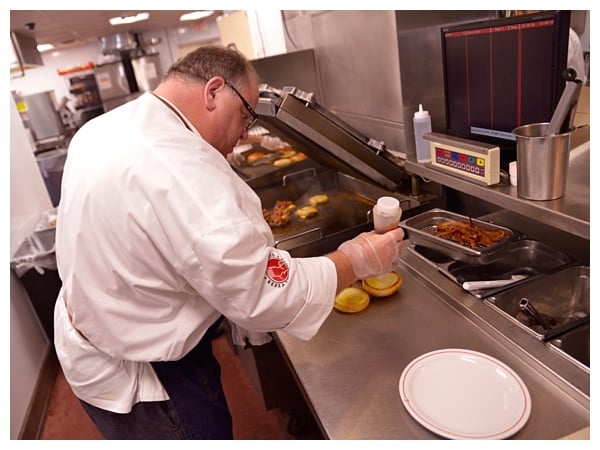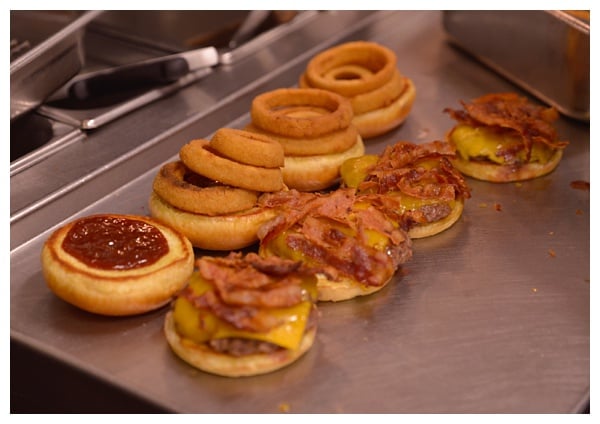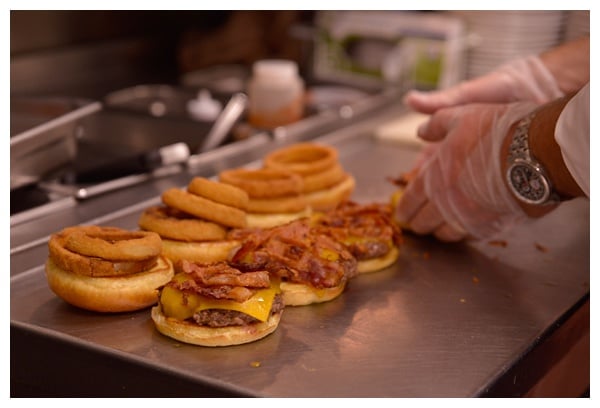 The first sandwich we tried was the new Western BBQ Burger. It features a hand-pattied cheeseburger with real premium cheddar cheese, three hand-breaded onion rings, hickory-smoked bacon, and of course, the new barbecue sauce, on a butter-griddled brioche bun.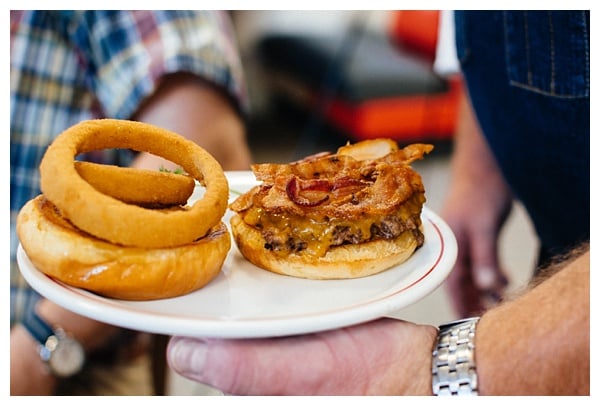 I'm a traditionalist when it comes to cheeseburgers. 99% of the time I just want a classic burger with ketchup, mayo, cheese, and pickles. I just don't think adding all of the additional toppings improves anything. It just makes it hard to eat and all of the flavors compete with each other, creating an muddied mess.
I would absolutely order this burger again. It has a lot going on, but all of the flavors complement each other. The barbecue adds some tang, there's richness from the cheese, and the onions bring a touch of sweetness. It was delicious and I devoured it.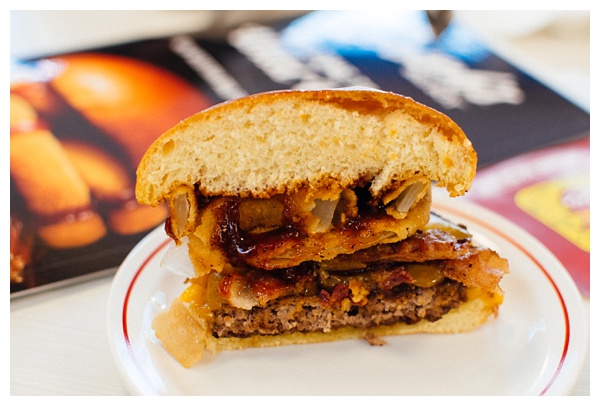 Chef Greg is a pro and was happy to answer our questions and pose for photos. You can tell he is proud of his new menu items, and rightfully so.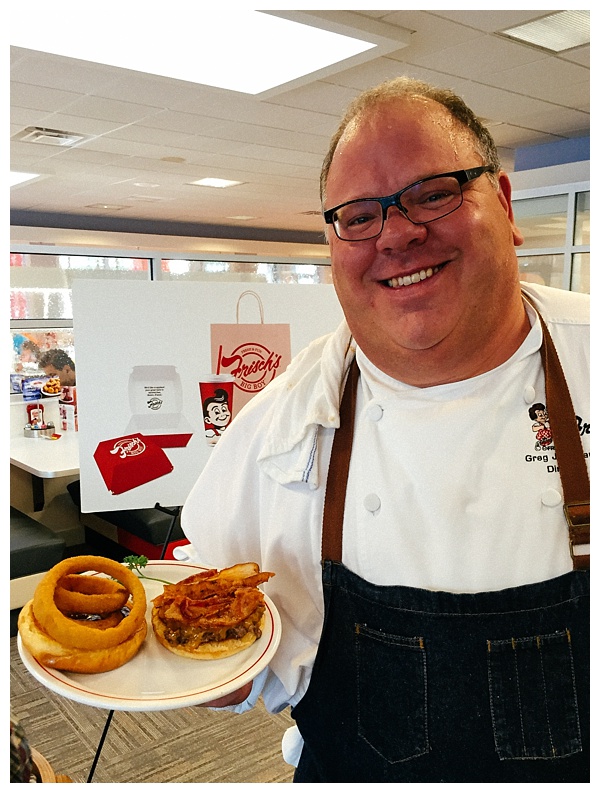 Our next tasting was the same sandwich but in grilled chicken form. This was definitely good, but my least favorite of the three. I mean, how can you compete with fried chicken and burgers?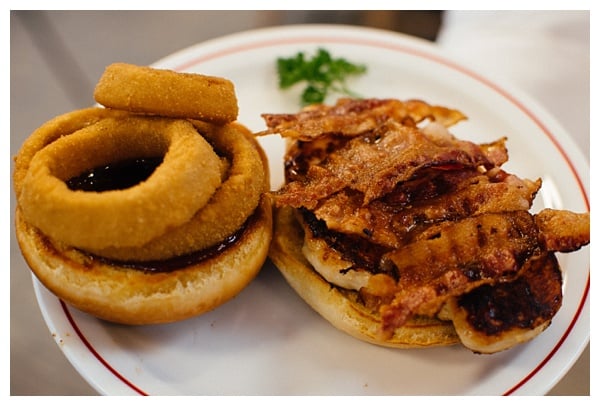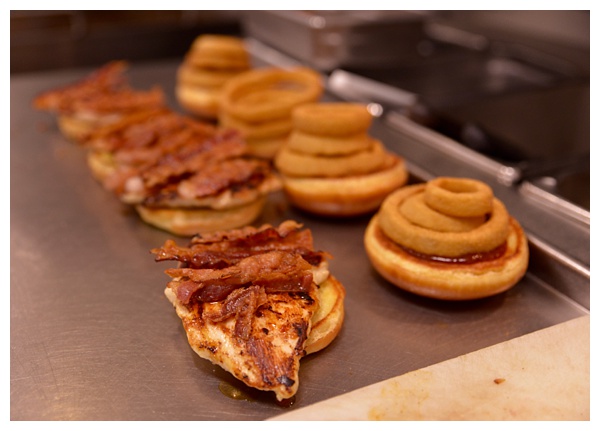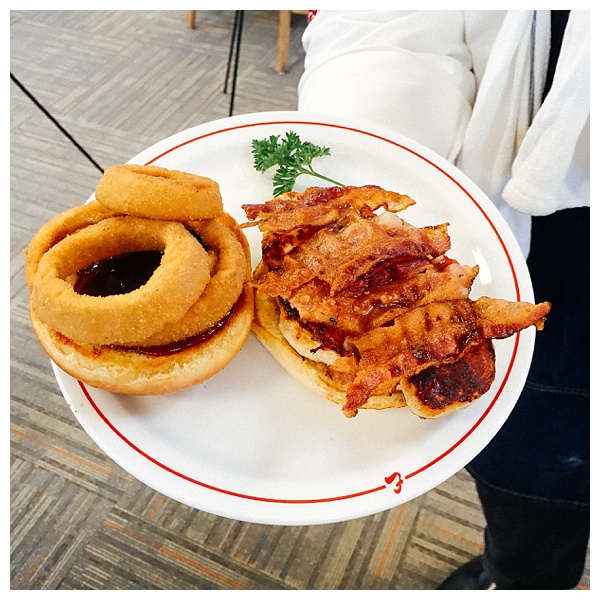 Our final taste was the fried chicken sandwich. It features the griddled bun, bacon, barbecue sauce, and onion rings. This was my favorite sandwich. The chicken was crispy and the barbecue sauce complemented it perfectly. Add some bacon and onion rings and you can't really ask for more.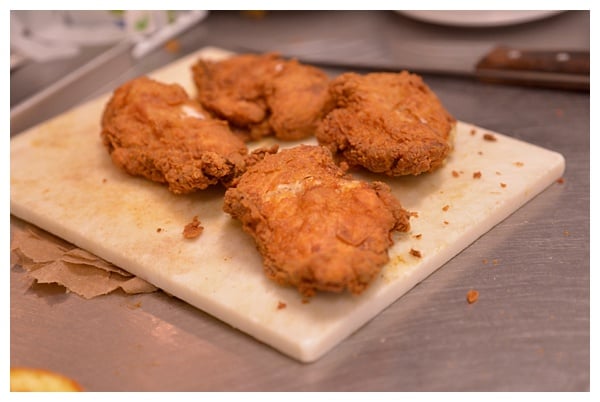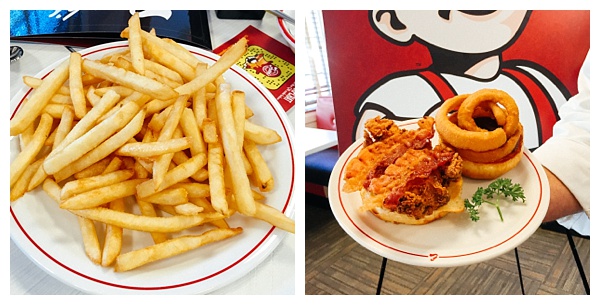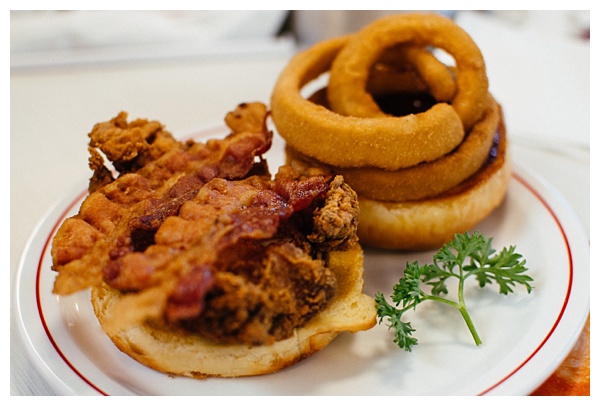 The Covington restaurant is the prototype for the new Frisch's restaurant design that will be rolled out to additional locations over the next few years. They are using it as a chance to test different ideas before deciding what's final. For example, the staff were wearing a few different uniform options and they are still playing around with the lighting. They really want to do things right and aren't afraid to try different ideas until they figure out what works best.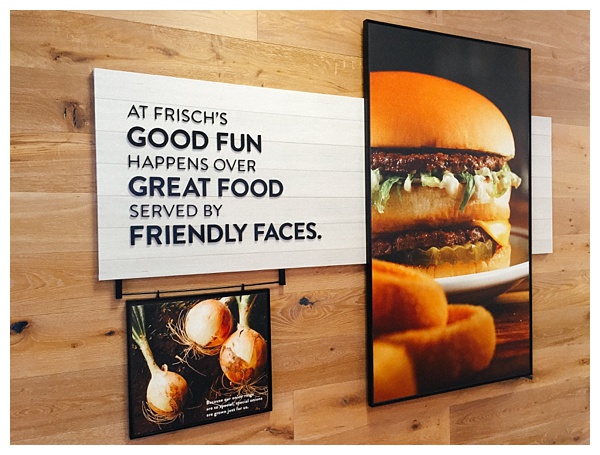 The new design features an open layout with multiple seating options such as the traditional booth, a kids corner, and a community table. There's a new, lighter color scheme with the addition of plenty of white. The space feels welcoming, clean, and comfortable.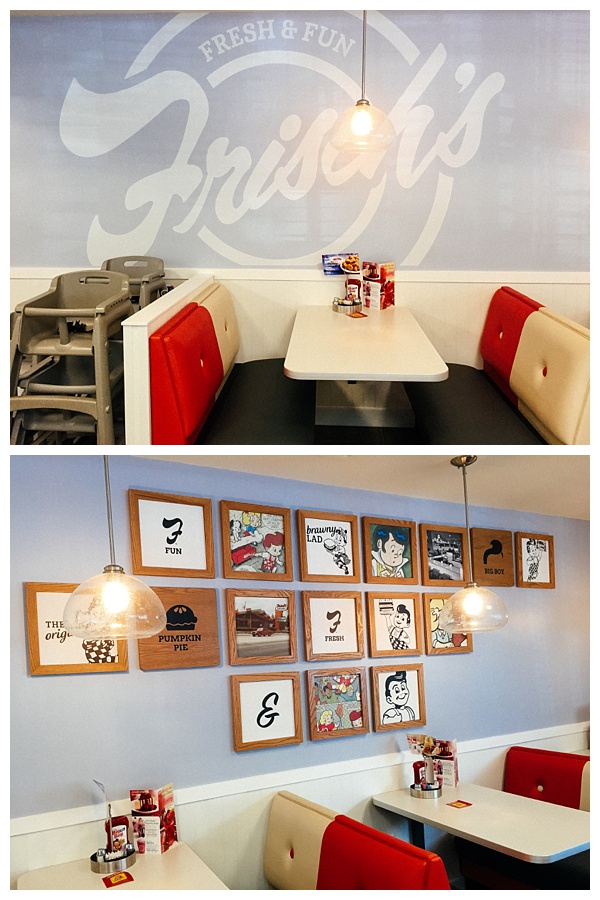 Additionally, diners can now see into the kitchen and get a glimpse at food prep.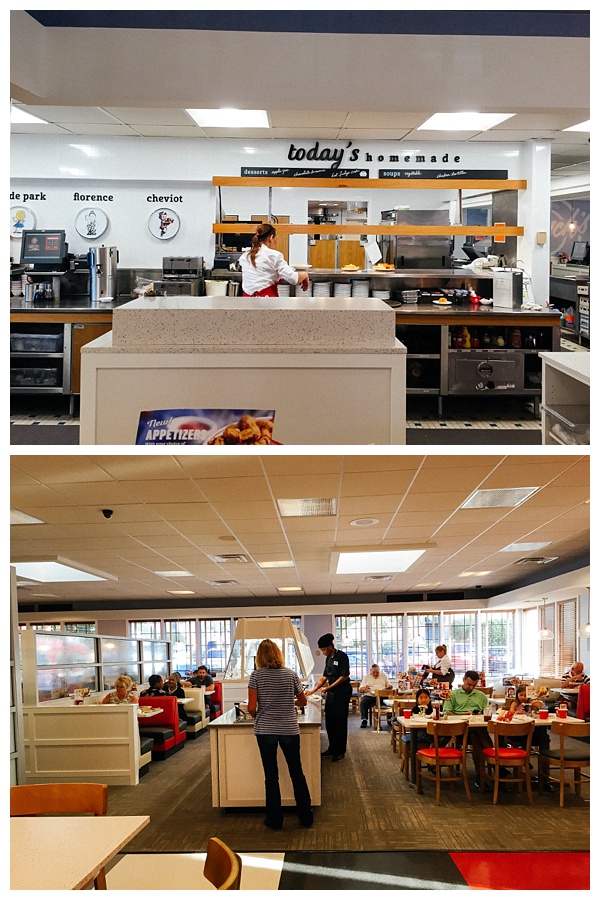 The new Big Boy is slightly slimmed down and no longer holding a burger. He's meant to look healthier and modern, but they didn't want to change him too much.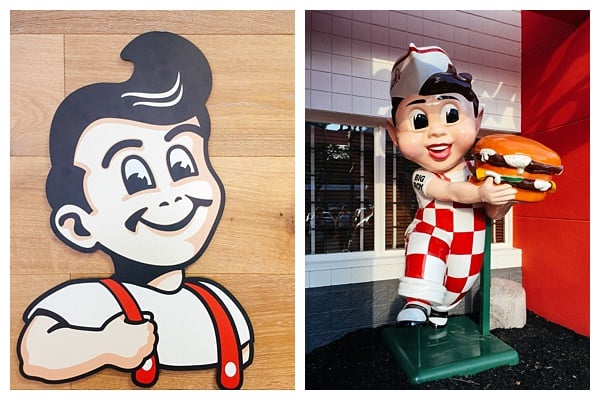 Did you even go to Frisch's if you didn't take a selfie with Big Boy? I don't think so.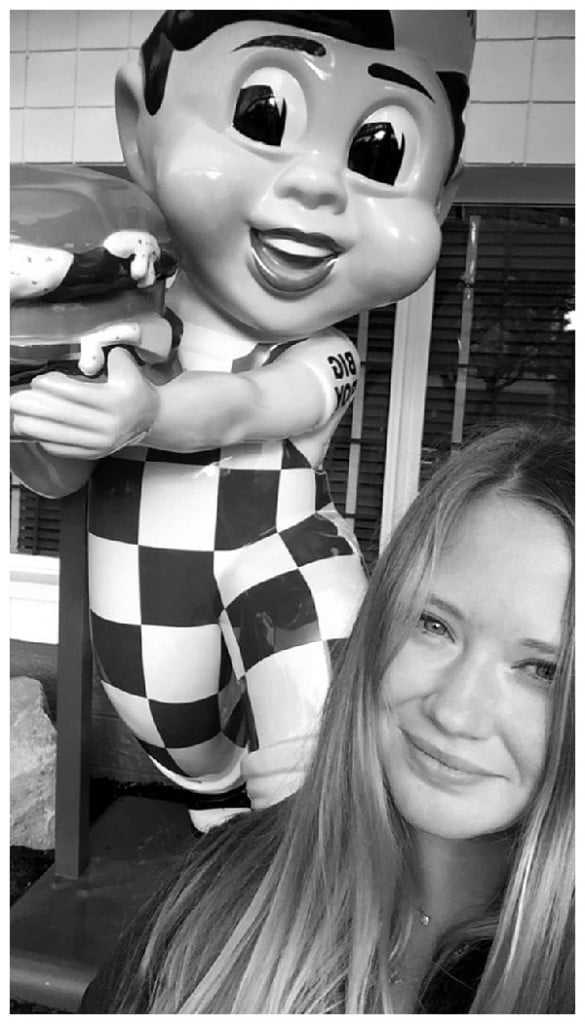 Also, Big Boy has been moved to near the front door of the restaurant to encourage photos. So go ahead and get your selfie on.
This post was sponsored by Frisch's Big Boy. All opinions are my own.