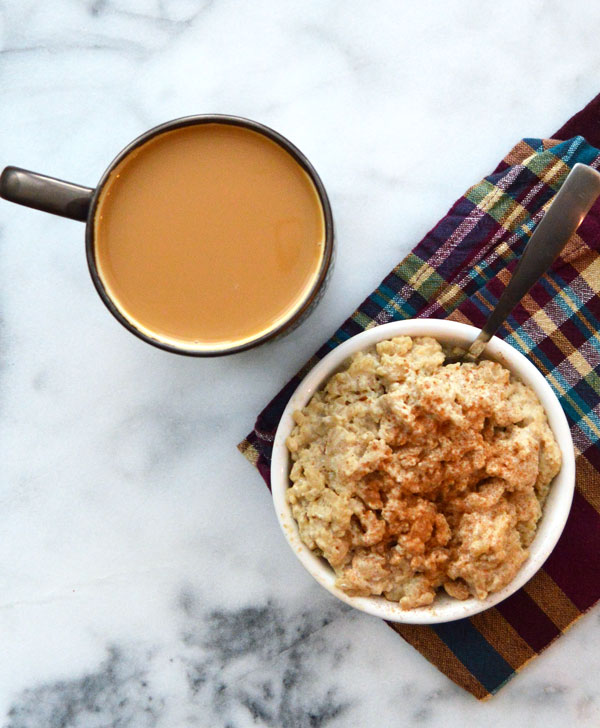 I'm writing a cookbook.  I don't have a book deal yet, or a publisher, or even an agent.  All I have is an idea for a book that explores the desserts and pastries of different cultures and cuisines.  One of the best ways to discover a place is through its food, or what others have ingeniously called, 'stovetop travel.'   The idea is that even if you can't hop on a plane and fly somewhere, you can get a taste of the destination by cooking its signature foods at home.  I'm looking to discover the ways ingredients are treated differently around the world, how and when various techniques are used, and the different flavors enjoyed in desserts across the globe.  While I research and explore the world of pastries, desserts, and baked goods, I'm looking forward to sharing some of my favorite international baking discoveries here and I hope you'll follow along.
To begin exploring the globe from my kitchen, rice pudding seems like a good place to start.  Not only is it found around the world, but it was the dessert I grew up with and the one still closest to my heart.
I must not be alone in my love for rice pudding.  Nearly every culture has a version of the comfort food, from kheer in India, to Swedish risgrynsgot and champorado, the chocolate sticky rice pudding that is a staple in the Philippines. While the exact ingredients change, the basic elements are universal:
Rice – short, medium, or long grain; white, brown, or black
Liquid – whole milk, heavy cream, coconut milk, water, evaporated milk, sweetened condensed milk
Flavorings and Spices – vanilla, cinnamon, ginger, nutmeg, almond, lemon, orange, pistachio, rosewater, chocolate
Sweetener – brown sugar, white sugar, honey, fruit, syrups
Some are baked, some are boiled, and others are slowly simmered. The flavors and cooking techniques may change, but the idea remains the same – comfort.
The origins of rice pudding are thought to be traced back to grain porridges made by Middle Eastern and Indian cooks.  Originally thought to have digestive and medicinal properties, early doctors often prescribed rice pudding as a treatment for common ailments. I'm not sure if today's physicians would agree with prescribing rice pudding, but it has definitely cured me a time or two.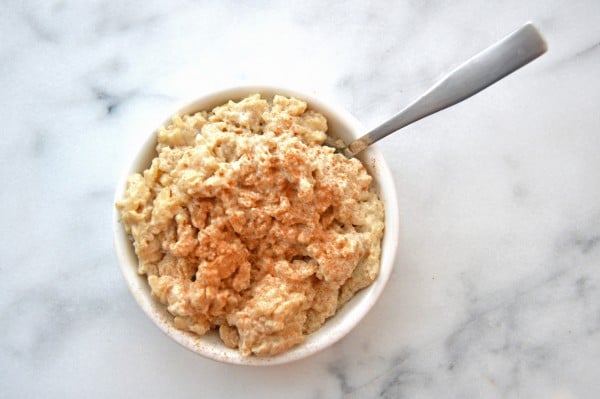 Brown Sugar and Vanilla Rice Pudding (Perrysburg, Ohio) 
This journey around the world through rice pudding starts close to home, with the rice pudding I grew up making in Perrysburg, Ohio. The rice pudding of my childhood actually came out of the Uncle Ben's box mix, which is sadly no longer produced.  Some of my favorite memories are making the pudding with my parents and anxiously awaiting it to thicken during the simmering process, back when twenty minutes felt like a lifetime.  I can still feel the sting of the first bite burning my tongue, when I knew it was too hot to eat but I was so excited that I just couldn't wait.  I never ate just a small bowl or a reasonable serving, but instead I ate the majority of the pot, sharing only a few bites with my parents. To this day, I lose all control when I eat rice pudding and overdo it every time.
While I couldn't buy the box mix to recreate and spark the flavors I remember,  this recipe is my best attempt at recreating and even slightly improving the rice pudding I loved so much.  It's thick, full of vanilla flavor, creamy and comforting. I used brown sugar to create a deeper flavor and, after debating, skipped the raisins since I always used to pick around them anyways. Feel free to tailor this recipe to your preferences – cook it less if you like a thinner pudding or simmer it longer for a thick version, like I prefer.  You may want to add raisins and garnish with cinnamon, or you may want to enjoy it completely plain.  The only requirement is that you must take a bite while it's way too hot and you definitely need to eat way more than you think you should.
Brown Sugar and Vanilla Bean Rice Pudding (Perrysburg Rice Pudding)
Ingredients
1 Cup Long Grain Rice
3 Cups Water
1/4 Teaspoon Salt
1 Vanilla Bean
4 Cups Whole Milk
1/4 Cup Brown Sugar
1/4 Cup Granulated Sugar
1 Teaspoon Cornstarch
1 Tablespoon Butter
1/2 Teaspoon Vanilla Extract
2 Egg Yolks
Cinnamon, for garnish
Instructions
In a medium saucepan, bring rice, water, and salt to a boil. Reduce heat to medium and simmer uncovered until rice is tender and water is absorbed.
Split the vanilla bean in half lengthwise and scrape out the seeds with the tip of a paring knife. Reserve both the pod and the seeds.
Meanwhile, in a small pot or microwave-safe measuring cup, bring the milk to a boil, either over medium-heat or microwaving in 1 minute increments. Add the vanilla bean pod and seeds to the milk and let infuse until the rice is ready, about 20 minutes.
Taste the rice to make sure it is tender. If it is toothy, add in 1/4 cup water and continue to simmer over low heat until the rice is tender.
Add the milk, brown sugar, granulated sugar, and cornstarch to the rice. Stir to combine. Bring to a boil, reduce to medium heat, and simmer until the milk has thickened and created a sauce. This can take anywhere from 15-30 minutes. Feel free to stop cooking whenever the pudding reaches the texture you like, a little looser or tight and thick. Remove the vanilla bean pods.
Stir in the butter and vanilla extract.
In a separate bowl, stir about 1 cup of the hot rice mixture into the egg yolks. This tempers them and makes sure they don't turn into scrambled eggs. Add the eggs back into the rice and stir until combined.
Serve warm, room temperature, or chilled. Garnish with cinnamon, if desired.
7.8.1.2
13
https://www.thehungrytravelerblog.com/rice-pudding-around-world-perrysburg-ohio/
Next in the Rice Pudding Around the World Adventure: Champorado, a sticky chocolate rice pudding from the Philippines