3 Things to do in Grand Rapids, Michigan including a visit to Founders Brewing Company, the Gerald R. Ford Presidential Museum, and the Downtown Market.
I spent last weekend exploring Grand Rapids, Michigan. My mom is big into needlepoint and every summer she goes to 'needlepoint camp.' Essentially, she gets together with a group of ladies and, for a few days, they all work on their projects and chat. I'm not sure if more stitching or more socializing happens, but they have fun and she loves it.
This year, I went along and entertained myself while she was at camp. It was my first time in Grand Rapids and it was a nice opportunity to check out some of what the city has to offer. I didn't have a ton of time but I did hit some of the major things to do in Grand Rapids, Michigan.
There's plenty more to do in Grand Rapids (the zoo, the Meijer Gardens, and many breweries to visit) so I'll have to accompany my mom to camp again next year so I can continue to explore.
3 Things to Do in Grand Rapids, Michigan
Founders Brewing Company Taproom
Grand Rapids calls itself 'Beer City, USA' and has been named a best beer town and best beer scene by USAToday readers. The city is home to the Beer City Ale Trail and has over 40 breweries. If you like beer, you'll have fun in Grand Rapids.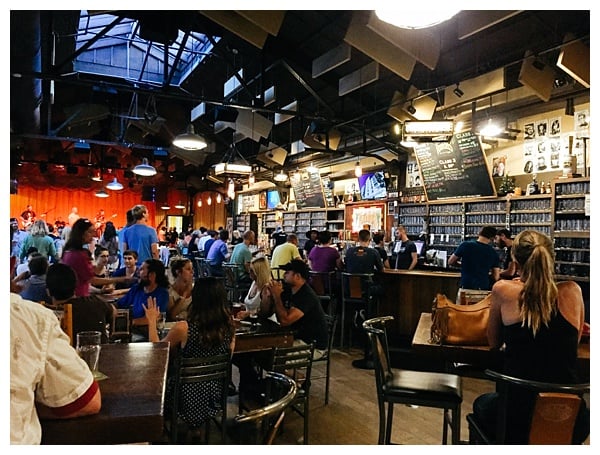 The flagship of the beer trail is world-renowned Founders Brewing Company. I was familiar with Founders beers but didn't know the story behind the brewery.
It was started by two friends who decided to quit their steady jobs and chase their dreams of opening a brewing. They started by brewing well-balanced beers that were pretty ordinary for the market at the time. Eventually they said to hell with it and decided to brew the beer they wanted to drink — "complex, in-your-face ales, with huge aromatics, bigger body, and tons of flavor."
Once they started brewing beer they were excited about, the company took off and is now recognized as one of the best breweries in the United States.
I didn't have the chance to take one, but Grand Rapids also has several brewery tours that will take you to all of the breweries via walking, biking, or bus. I plan on doing one next year. Maybe I can go to beer camp while my mom is at needlepoint camp!
The taproom is enormous and has several bars both indoors and outdoors. There was live music playing while we were there, and the place was packed but still comfortable. It's one of the best taprooms I've been to and you could easily spend an entire day here sampling all of the beer.
There's also a deli that offers a variety of appetizers and sandwiches. The food is handled separately from the alcohol, so you have to order and pay at the deli counter.
Our table split a variety of appetizers such as the beer cheese, crab dip, hummus, and cheesy bread. They were all just ok. I also tried one of the sandwiches and it was better than the appetizers.
It's a good place to have lunch or a snack, but I didn't find the food to be that remarkable. The taproom is a fantastic place to drink so I'd recommend having dinner somewhere else and hanging out at Founders before or after.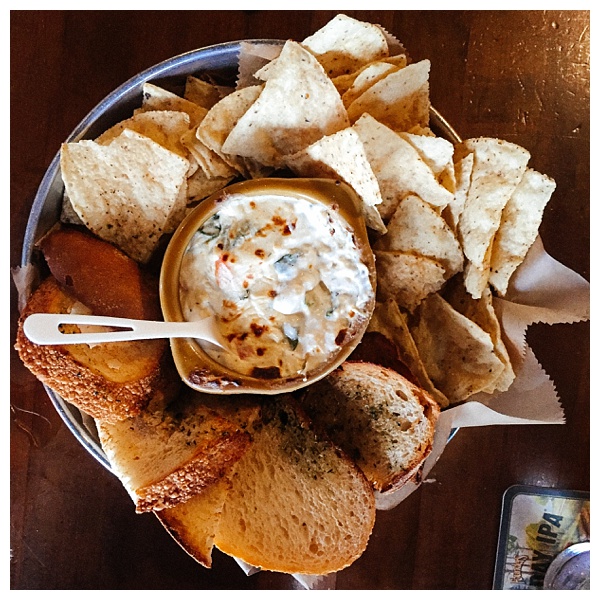 Founders Brewing Company Taproom
235 Grandville Ave. SW
Grand Rapids, MI 49503
Gerald R. Ford Presidential Museum

Gerald Ford, America's 38th President, was born and raised in Grand Rapids, Michigan. His Presidential Museum, located in downtown Grand Rapids, was recently completely renovated and just reopened to the public.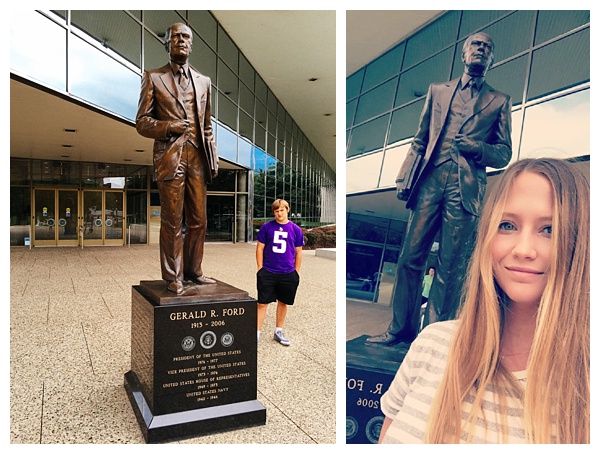 The museum follows Ford's life from his birth in Grand Rapids to his time in the White House. The exhibits are engaging and educational and I left with a much greater respect for President and Mrs. Ford.
The highlights of the museum are the replica Oval Office and the replica Cabinet Room. You can actually walk in, sit in one of the chairs and imagine what it would be like to be a member of the President's Cabinet. The exhibits are full of historical artifacts that illustrate the life of Gerald Ford.
The Ford Presidential Museum is a must-visit stop in Grand Rapids. Plan for about 1-3 hours, depending on how fast you go through the exhibits.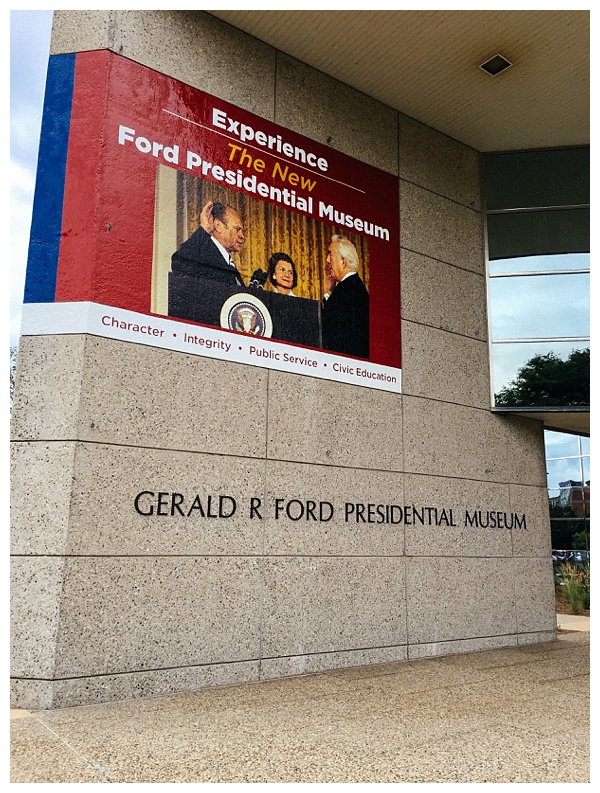 Gerald R. Ford Presidential Museum
303 Pearl Street NW
Grand Rapids, MI  49504-5353
616.254.0400
Grand Rapids Downtown Market
I was most excited to visit the Grand Rapids Downtown Market and it lived up to my expectations. The Downtown Market features 23 vendors in the Market Hall, two full-service restaurants, and dozens of artisans in the outdoor area.
The market was built with the goal of revitalizing a previously neglected area and serves as a focal point in the neighborhood. It has sparked the development of nearby properties and brought community members back to a once underutilized area of the city.

On the second floor of the Market Hall, there's an incubator kitchen for food start-ups, event space, a greenhouse, and a cooking school.
I was lucky enough to be there on the day the cooking school was having an open house and got to sit in on a risotto demonstration. The space is gorgeous and full of natural light. The facilities are state-of-the-art and each station has a video monitor, cook top, and sink. I would love to teach here some day. Apparently this is also the nation's first kid-friendly demonstration kitchen (not exactly sure what that means, but it's still cool).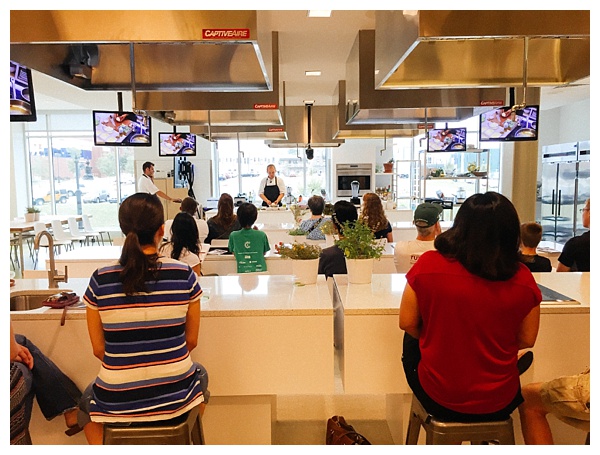 The market is LEED Gold certified and you'll see sustainable features throughout — a rooftop greenhouse, geotherm wells, a rain garden, a green roof, and living walls.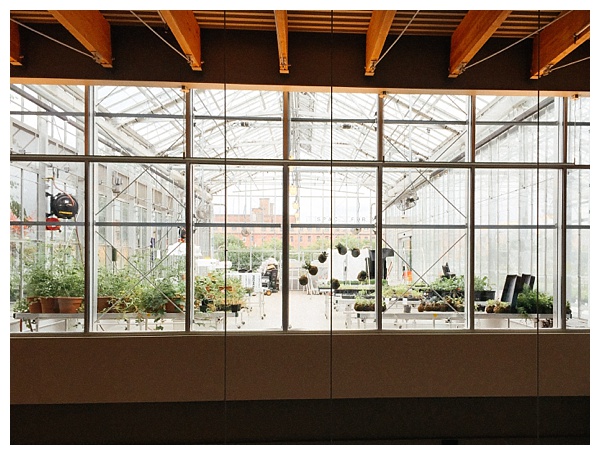 The problem with going to a market alone is you're limited in what you can eat.
I grabbed some pastries from Field and Fire (amazing!!!), and based on the recommendation of one of their bakers, decided to try Slow's Bar-B-Que for lunch.
Slow's is a Detroit-based barbecue joint and has become a destination restaurant after features in several national publications and tv programs.
The restaurant is set up in a modified cafeteria style. You'll grab a tray and first go through the line to order your sides. After that, you have the chance to order meat-by-the-pound directly from the carvers. At the register, you can order sandwiches which will be delivered to your table.
I decided to order The Reason Sandwich made from smoked and pulled pork, N.C. sauce, coleslaw, and dill pickle strips. For sides, I chose sweet potato mash, cornbread, fries, and the famous mac and cheese.  They have 5 different sauces (sweet, spicy, mustard, NC, and apple) available for you to use as desired. The spicy was my favorite and the apple was my least favorite.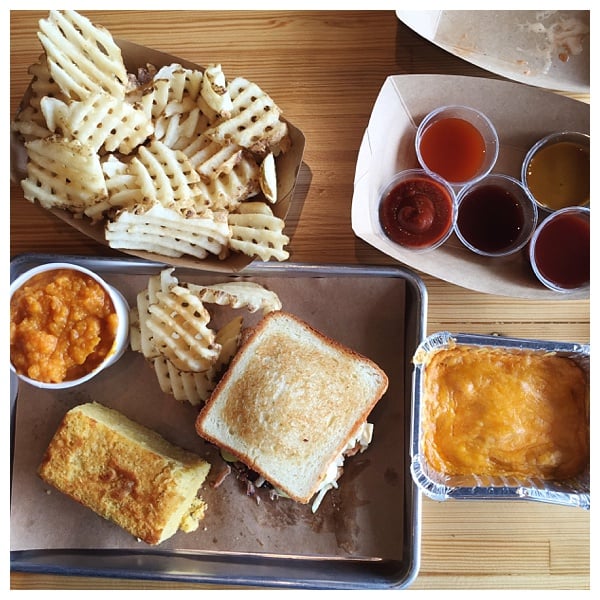 It was good. It was Instagram-worthy.
Did it blow me away? No.
The sweet potato mash and cornbread were fantastic. The fries were a little greasy, but they were fries so I still liked them. The signature mac and cheese was bland and ordinary.
The sandwich was good but nearly impossible to eat. I wanted to get a bite with all of the flavors (meat, bread, sauce, coleslaw) together, but it was just too messy and big. So instead, I had a bite of meat, a bit of coleslaw, etc. If I could have picked it up, it might have been a different story. Each component was good but I think they would have been better together.
Next time, I will order meat-by-the-pound and try some different sides.
I'd absolutely eat there again and I would recommend trying it if you're at the market. However, I'd suggest just sampling some items (which is hard to do with barbecue) and saving room to try other vendors as well.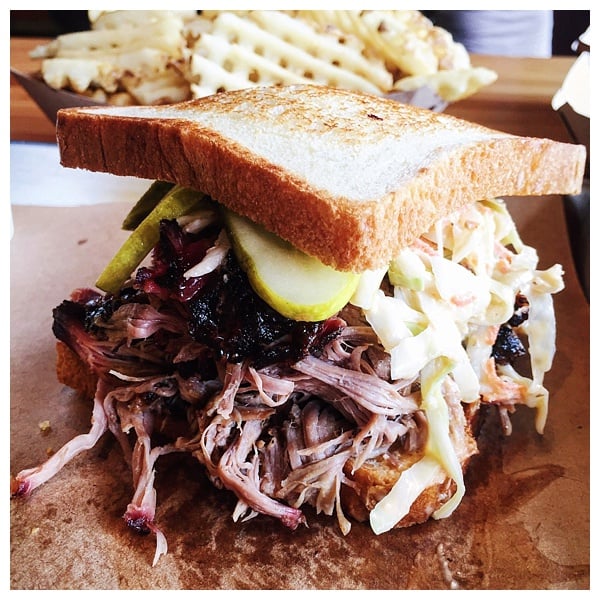 Next time, I'd like to try Rak Thai, Blue Spoon Soup and Suds, Rocket Pies, and Tacos El Cunado.
If you can, take friends with you so you can try more. It was heartbreaking to see all of these amazing vendors but not be able to sample everything.
435 Ionia Ave. SW
Grand Rapids, MI 49503
616-805-5308
What are your favorite things to do in Grand Rapids, Michigan? Comment below so I can plan for my next visit!