I've been on a cookie baking binge lately and it's all because of Cookie Love, the new book from Mindy Segal, James Beard Award Winning pastry chef and owner of  Mindy's Hot Chocolate in Chicago.
Cookie Love: More Than 60 Recipes and Techniques for Turning the Ordinary into the Extraordinary
Cookies are one of my favorite things to bake because they don't take many ingredients, much time, or result in too many dishes. And of course, there's nothing better than eating the first cookie warm, gooey, and just out of the oven.
In Cookie Love, Mindy takes cookies to the next level. Each technique-based chapter builds upon the last and the book starts with simple recipes and works towards the complex. She includes the classics (such as Chocolate Chip and Snickerdoodle) but also brings fun and unexpected cookies like Peaches and Cream Thumbprints,  Malted Milk Spritz. and Brownie Crinkle Cookies.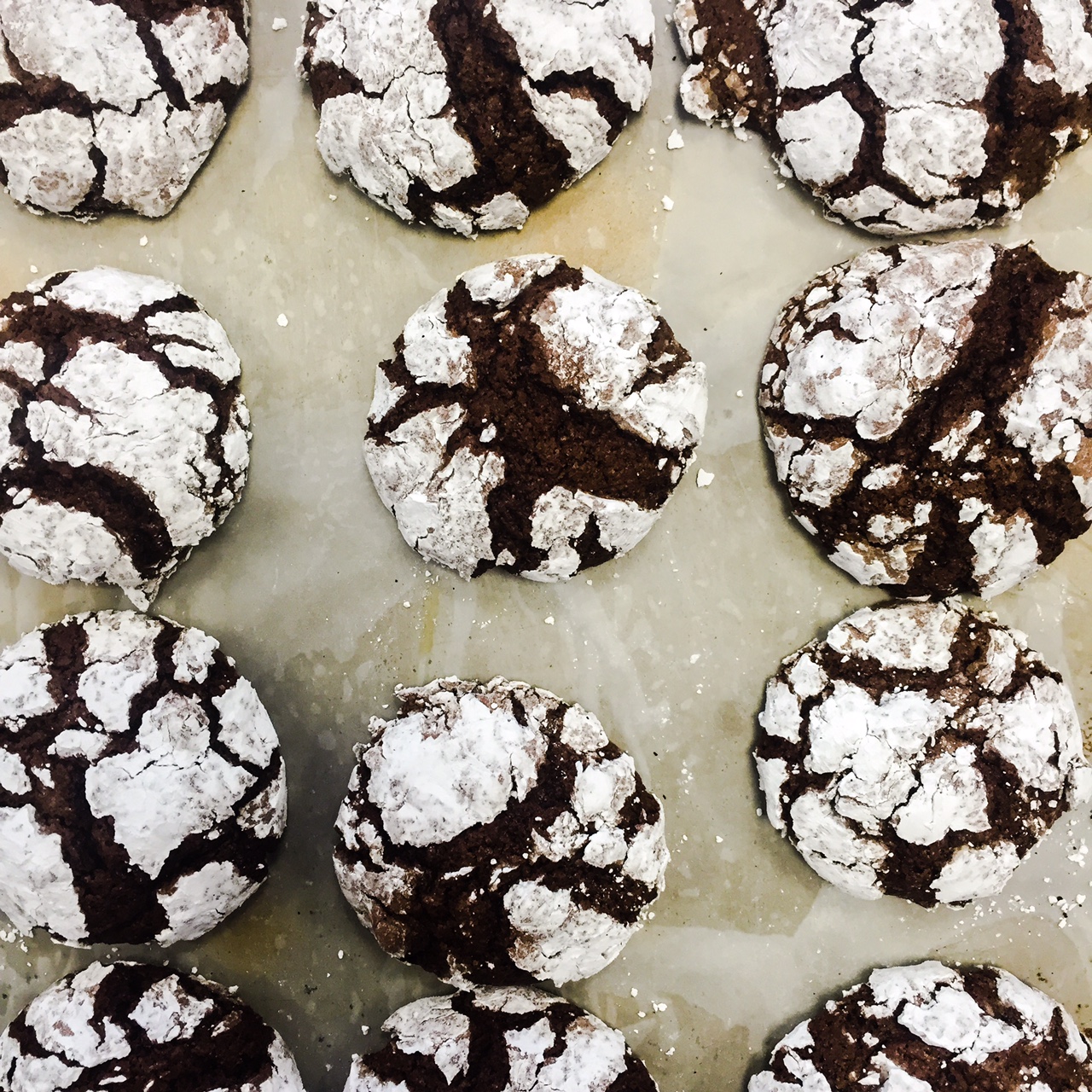 Brownie Crinkle Cookies from Cookie Love
I've enjoyed reading and baking out of Cookie Love so much that I am giving away one copy for the April Cookbook Giveaway.
I'm giving away 1 copy of the book and there are several ways to enter to win below. A winner will be randomly chosen on Monday, May 4, 2015 and will be announced on this page and via social media. The winner will be emailed to figure out shipping logistics but if he/she does not respond within 48 hours, a new winner will be chosen.