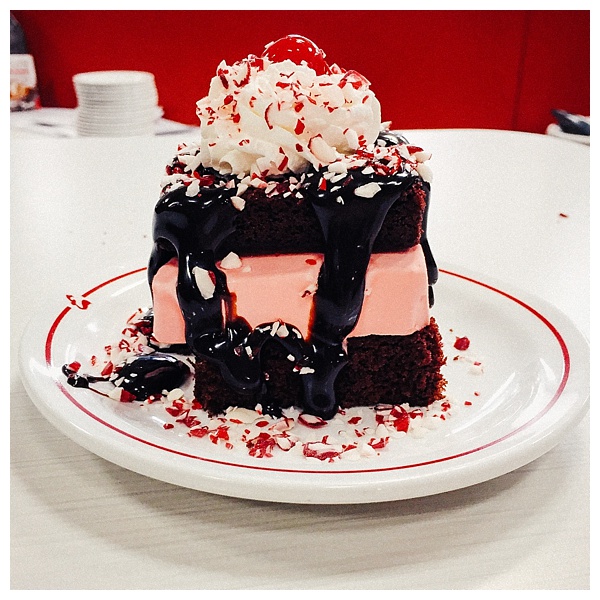 For the first time, Frisch's is selling its signature dessert in a special holiday flavor. Frisch's famous Hot Fudge Cake has been given a festive peppermint twist!
Since its debut in 1970, the Hot Fudge Cake has been one of Frisch's best-selling desserts. This year, Chef Greg Grisanti teamed up with the Cincinnati Ballet to put a special holiday spin on the classic dessert.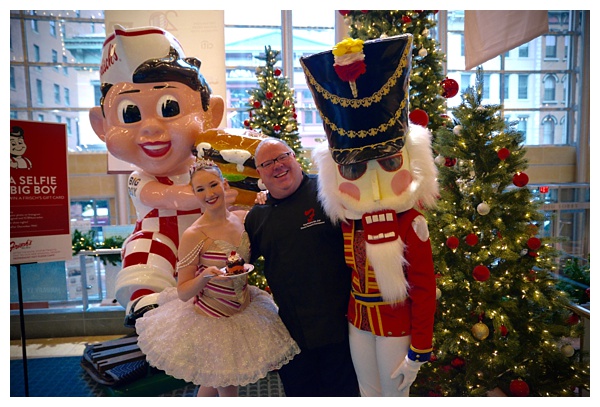 From the very first performance of The Nutcracker in 1974, Frisch's Restaurants has been the Ballet's primary sponsor. It is one of the longest-lasting examples of corporate sponsorship in American arts history.
The Peppermint Hot Fudge Cake features rich peppermint ice cream sandwiched between two layers of moist chocolate cake. It's completed with a generous drizzle of hot fudge sauce, a swirl of whipped cream, peppermint shavings and a cherry. Not only is it beautiful, but it tastes just as good as it looks!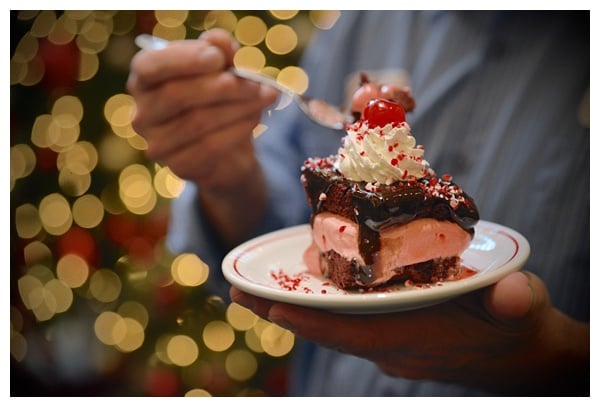 If you need help getting into the holiday spirit, stop by Frisch's for a slice of Peppermint Hot Fudge Cake and a mug of hot chocolate. The sugar rush is sure to make you feel very merry!
Don't wait, the cake is only available until Feb 7, 2017.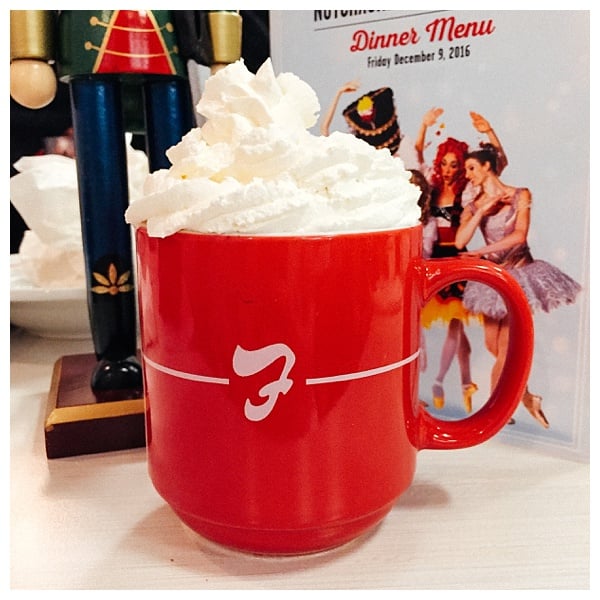 And it's not a trip to Frisch's if you don't take a selfie with Big Boy…!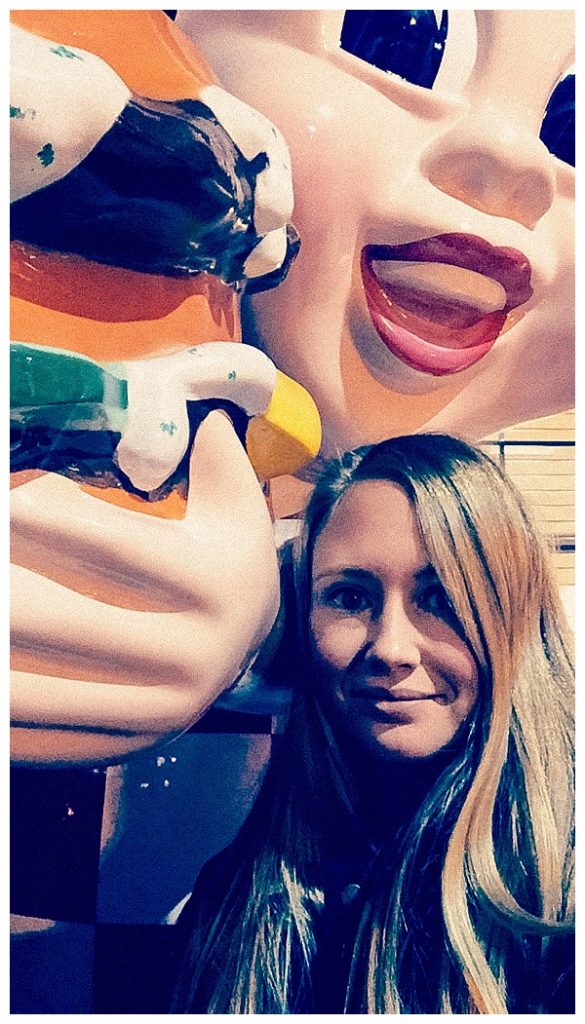 Thank you to Frisch's for sponsoring this post.