Homemade jerky is a high-protein snack that is easy to pack when traveling. It will keep you full while you're on the road and it's healthy and delicious! This guest post is from Tiffany Watts of Dilesia.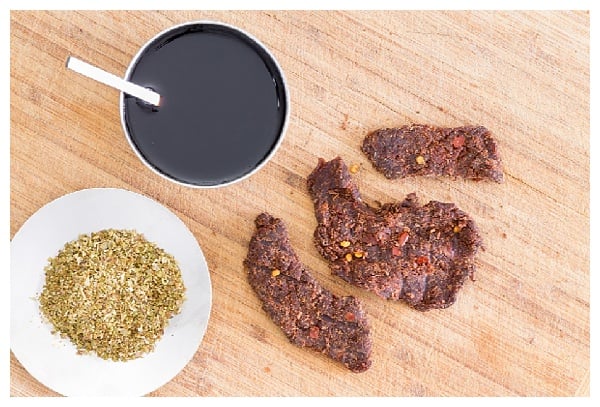 A protein rich snack is what you need to keep you feeling full and avoid reaching for sugar laden and high carb options that spike your sugar levels and then cause you to crash later on in the day. To prepare the perfect beef or turkey jerky, you will need to freeze the meat beforehand and use a very sharp knife to ensure thin slicing.
For more great road trip snacks, check out this post: 3 Healthy and Delicious Road Trip Snacks
Homemade Jerky Recipe
Tiffany Watts
Homemade Jerky
Ingredients
3 pounds flank steak or skinless, boneless turkey breast
1/2 cup soy sauce
1/4 cup brown sugar
1/4 cup sesame oil
2 tablespoons sesame seeds
1 1/2 teaspoons ginger powder
1 teaspoon black pepper
Instructions
Unwrap meat, pat dry with paper towels, cover with plastic wrap and freeze until firm but not completely frozen.
Remove from freezer, trim off excess fat, and cut meat into two large slabs. Slice the slabs into quarter inch strips which should be 6 inches long.
Combine spices, brown sugar, oil and sesame seeds in a bowl. Add the meat and coat completely with the marinade. Place in the refrigerator overnight.
Remove the meat from the refrigerator and allow it to sit at room temperature for about an hour.
Preheat oven to 175°F.
Blot the meat strips with a paper towel to remove excess marinade and place them on a pizza stone.
Bake for 3-5 hours until the jerky is dry and the color has darkened.
Remove from oven, blot off any residual moisture and allow to cool completely before storing in an airtight container.
7.8.1.2
83
https://www.thehungrytravelerblog.com/homemade-jerky/
About the Author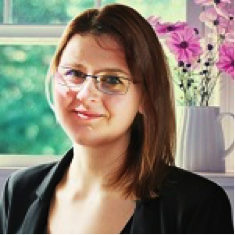 Tiffany Watts is the blogger behind Dilesia, a food blog curated for newbie and experienced cooking and baking enthusiasts, with the aim of bringing back the glamor and fashion in the kitchen. Dilesia, "where sweet treats and good eats meet," provides a portal for everyone to discover delicious recipes, new and upcoming kitchen gadgets, and easy (and surprising) ways to upgrade culinary skills.