Homemade granola bars are a tasty and easily portable snack for traveling. With fruit, nuts and grains these homemade granola bars are healthy & delicious! This guest post is from Tiffany Watts of Dilesia.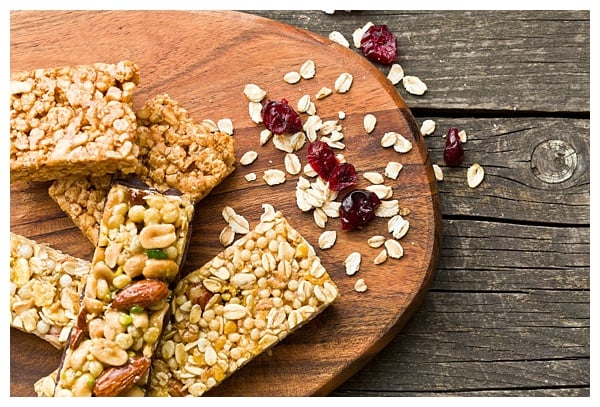 Granola bars are a tasty fiber packed, easily portable source of energy. They can be made easily from the comfort of your home which allows you to make use of healthy ingredients and ensure you are getting a tasty and healthy treat.
For more great road trip snack recipes, check out this post: 3 Healthy and Delicious Road Trip Snacks
Homemade Granola Bars Recipe
Tiffany Watts
Homemade Granola Bars
Ingredients
2 cups almonds, slivered
1 cup figs, stemmed and sliced
2 1/2 cups pitted Mejdool dates
Other dried fruits of your choice
3 tablespoons unsalted almond butter
1 cup brown rice cereal
1 teaspoon grated orange rind
1 teaspoon vanilla extract
Pinch of cinnamon
1/2 teaspoon kosher salt
1/2 teaspoon freshly ground black pepper
Instructions
Heat oven to 350°F
Place almonds on a pizza stone and bake until light golden brown. Remove and allow to cool completely.
Process figs, dates and other dried fruits in a processor until completely chopped. Add almond butter, spices, orange peel and vanilla and process for about 45 seconds. Transfer to a large bowl.
Mix in rice cereal and knead with your hands until completely incorporated.
Transfer to a baking sheet lined with parchment paper and press down until the mixture is firmly packed. Refrigerate for 30 minutes or overnight if preferred.
Remove from refrigerator and place the granola mixture on a cutting board. Cut evenly into 4 by 1 inch bars. Wrap the bars in plastic wrap and refrigerate or carry along on your trip.
7.8.1.2
81
https://www.thehungrytravelerblog.com/homemade-granola-bars/
About the Author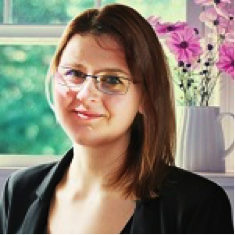 Tiffany Watts is the blogger behind Dilesia, a food blog curated for newbie and experienced cooking and baking enthusiasts, with the aim of bringing back the glamor and fashion in the kitchen. Dilesia, "where sweet treats and good eats meet," provides a portal for everyone to discover delicious recipes, new and upcoming kitchen gadgets, and easy (and surprising) ways to upgrade culinary skills.