These road trip snacks are healthy and delicious. Homemade apple chips, jerky, and granola bars will fill you up while you're on the go! This guest post is from Tiffany Watts of Dilesia.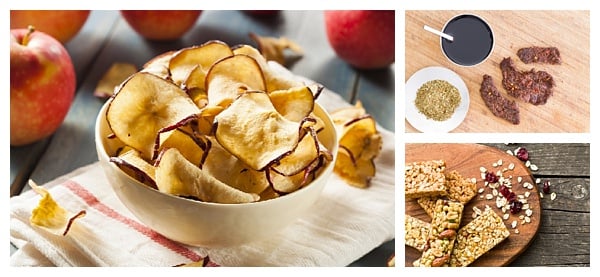 Everyone needs a road trip once in a while, to get away from the hustle and bustle of modern life and enjoy the freedom of the open road. Even if you are not going on a road trip, you may be forced to travel from time to time for work, to visit family or even take a holiday out of state or to another country.
If you are employed and work away from home, then travel is definitely a part of your daily routine and may involve both long and short commutes. Whatever the case, if you are spending a considerable amount of time moving from one place to another, then you need to ensure that you have some healthy snacks on hand to provide adequate nutrition and also help you avoid having to purchase high fat and high sugar snacks while you are on the road.
The best way to do this is by preparing your snacks beforehand and packing them in advance so they are readily available when you need an energy boost or sugar fix.
3 Healthy and Delicious Road Trip Snacks
Below are three easy snack recipes to help you get started preparing healthy food for traveling:
Baked Apple Chips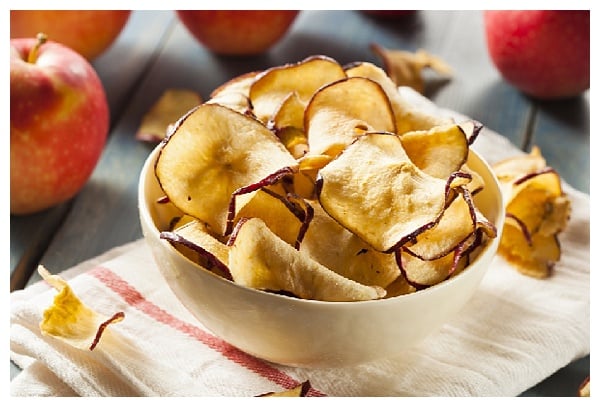 Fresh apples make a great snack in and of themselves. However, they can also be prepared in a variety of ways, allowing you to experiment with textures and flavors that suit your particular palate. Baked apple chips are one of the easier options and are great for carrying along on a road trip or other travel situation.
Click here to get the recipe for baked apple chips
Homemade Granola Bars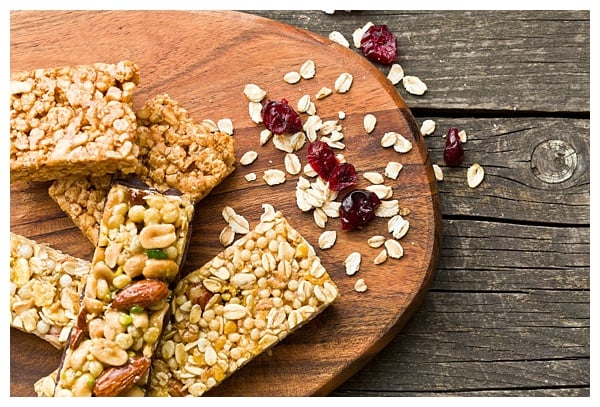 Granola bars are a tasty fiber packed, easily portable source of energy. They can be made easily from the comfort of your home which allows you to make use of healthy ingredients and ensure you are getting a tasty and healthy treat.
Click here to get the recipe for homemade granola bars
Baked Homemade Jerky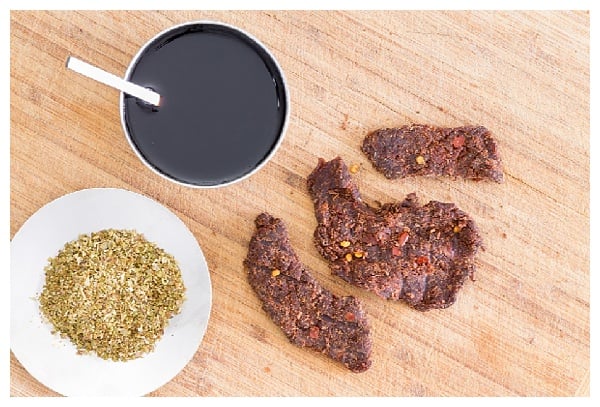 A protein rich snack is what you need to keep you feeling full and avoid reaching for sugar laden and high carb options that spike your sugar levels and then cause you to crash later on in the day. To prepare the perfect beef or turkey jerky, you will need to freeze the meat beforehand and use a very sharp knife to ensure thin slicing.
Click here to get the recipe for homemade jerky
Staying healthy while travelling need not be difficult if you ensure to carry along nutritious snacks. Making your own travel snacks at home means you have control over the ingredients that go into them and can thus ensure that you incorporate healthy ones such as fruits, nuts, vegetables and lean protein. With a few trusty recipes at hand, you will never have to snack on unhealthy foods as you travel from one place to another.
About the Author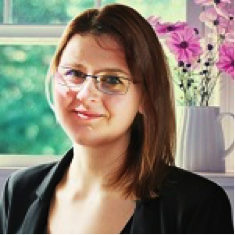 Tiffany Watts is the blogger behind Dilesia, a food blog curated for newbie and experienced cooking and baking enthusiasts, with the aim of bringing back the glamor and fashion in the kitchen. Dilesia, "where sweet treats and good eats meet," provides a portal for everyone to discover delicious recipes, new and upcoming kitchen gadgets, and easy (and surprising) ways to upgrade culinary skills.