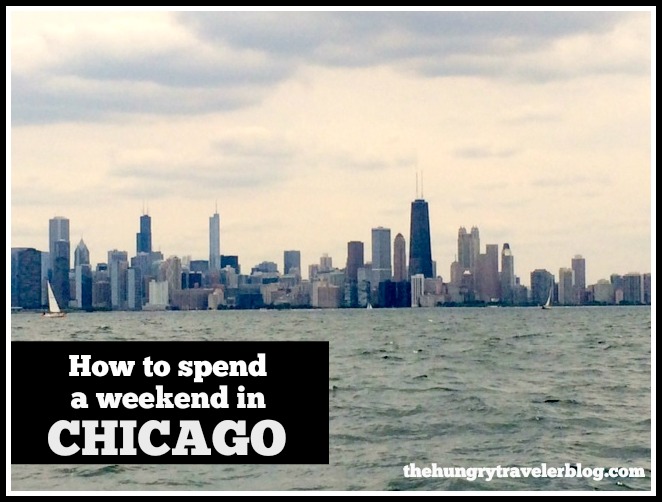 Annie and I met at freshman orientation at The University of Cincinnati, became fast friends, and started doing pretty much everything together.  Joining the same sorority, living together, and studying abroad together twice earned us the collective nickname "Jannie" and the award for "Best Friends" at our college graduation superlative ceremony.  Two weeks ago, our paths led in different directions when Annie took a new job and moved to Chicago.  While I'm sad she's gone, it's a great opportunity for her and now she can write about Chicago and share her insider knowledge with us.  If you're looking for a fun weekend getaway before the summer winds down, check out Annie's Weekend in Chicago story below.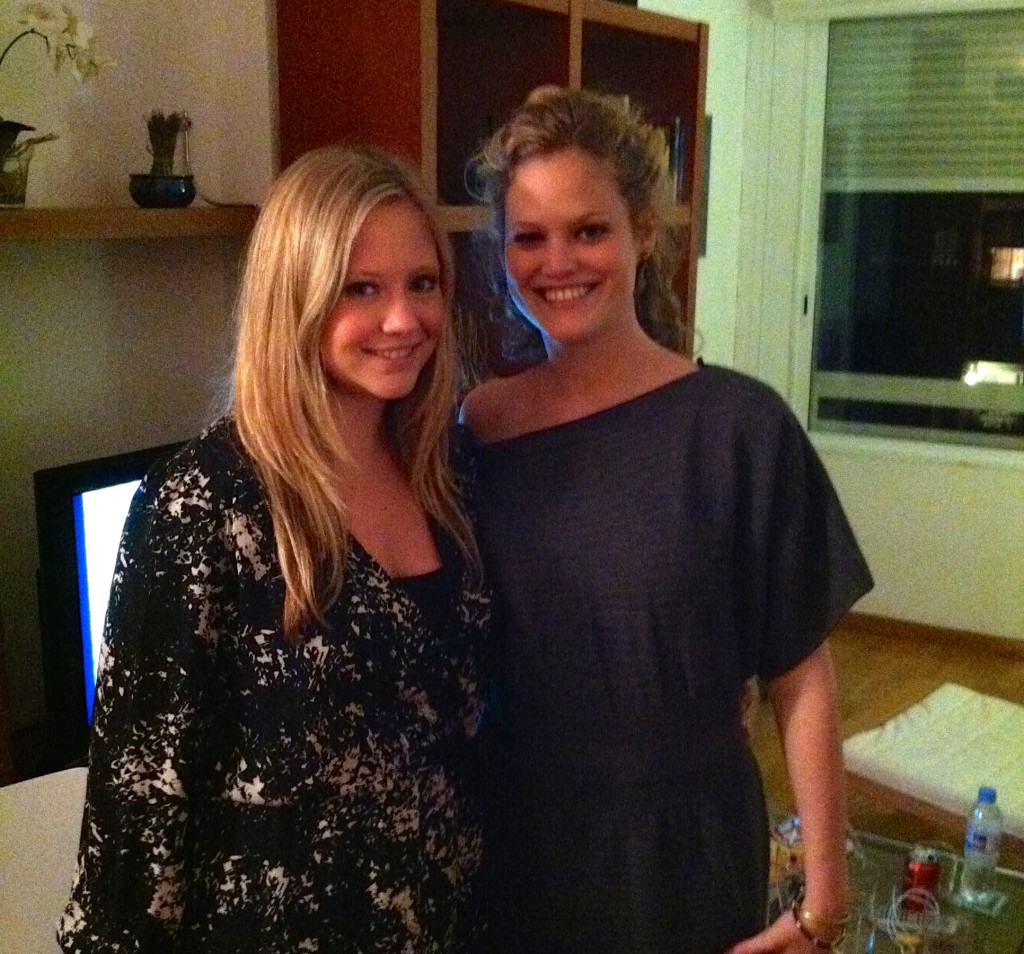 Barcelona, 2012.
Accidentally dressed identically in Toulouse, France.
 Here's what Annie has to say about her latest Chicago adventure…
—
I love traveling. And I love big cities. I love the fast-paced energy, the endless restaurants, bakeries, coffee shops and bars, the huge buildings, the small neighborhoods, and the diversity of people.
I visit Chicago fairly often because my older sister and boyfriend have both been living there for over a year now. It seemed like the perfect place to travel to over the Fourth of July weekend with my two younger sisters. However, when I planned this trip over a month ago, I didn't realize it would be the last time I vacation in Chicago. The interview/job process happened so quickly and I got accepted a position and had to move within two weeks!
After accepting the new job, my first instinct was to cancel my holiday weekend trip so that I could spend time at home packing and organizing my life. I scratched that idea and decided I should go up and spend the weekend checking out apartments and getting a good feel for the city. Thankfully, I decided to scratch that idea too. This was the last time I would be vacationing in Chicago (at least for awhile!) and I was determined to treat it just like that!
My sisters, my boyfriend Mark, and I had a great time. We spent Friday afternoon walking along Lake Shore Drive and throughout Lincoln Park, caught the end of the World Cup soccer game at a local bar, went to a Ribs Fest with delicious BBQ, and ended the night at Dark Horse, a low-key bar in Wrigleyville, with flights of beer.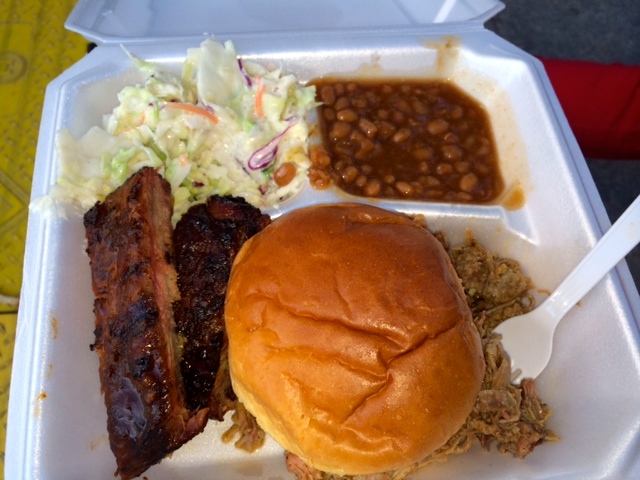 The ribs and coleslaw were definitely the best!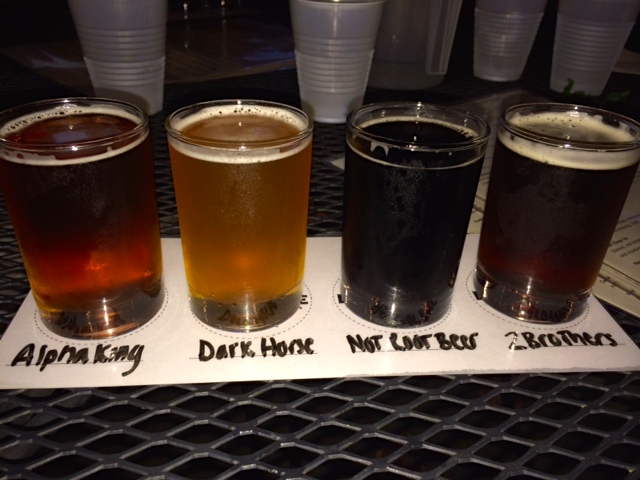 I'm not sure why I thought I'd like a beer that tastes like Root Beer when I don't even like the real stuff… but my sisters loved it!
Saturday was another perfect day of vacation. My sisters, Mark, my sister's roommate Patti, and I chartered a sailboat for a few hours on Lake Michigan. Our boat was small and nothing fancy, but it was a beautiful day and we had a great time. Our captain was funny and very knowledgeable about the city… I always love learning random facts! And even though the motor stopped working on our way back into shore and we had to be towed by a small boat, I would definitely recommend Chicago Sailing to anyone! (We got a huge discount due to the malfunction, and an extra 45 minutes free on the boat, which none of us were complaining about!)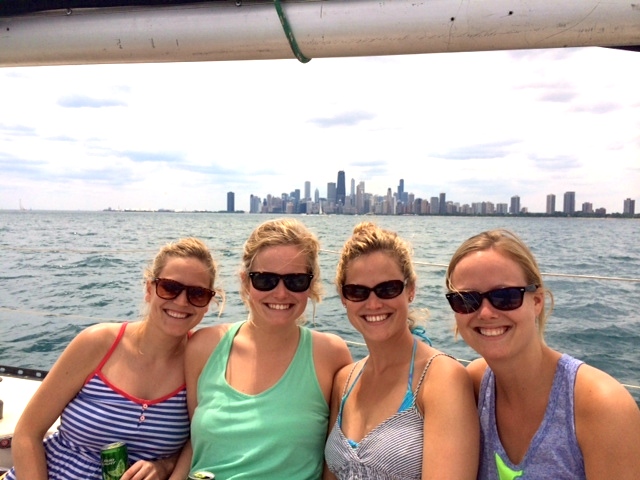 This is me with my three sisters. From left to right: Elizabeth, Catherine, Annie, and Grace.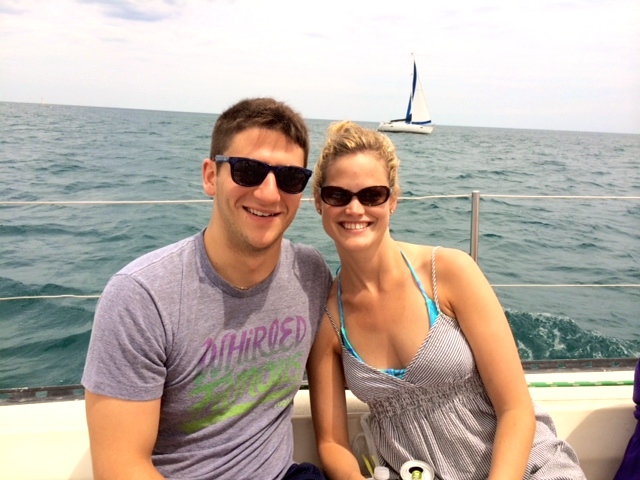 And here I am with Mark.
We ended the night with a great Italian tapas dinner at Quartino downtown. I unfortunately forgot to take pictures, but I would definitely recommend it. The food (and wine!) is great and reasonably priced, and the atmosphere is fun. Just be sure to make reservations!
The holiday weekend was exactly the vacation I needed before making the big move. I am so excited about the adventure ahead of me, and even though I can no longer have a "vacation" state-of-mind in Chicago, I'm anxious to start exploring and getting to know my new city! (But of course, whenever I have visitors, I'll definitely be treating it like a vacation!)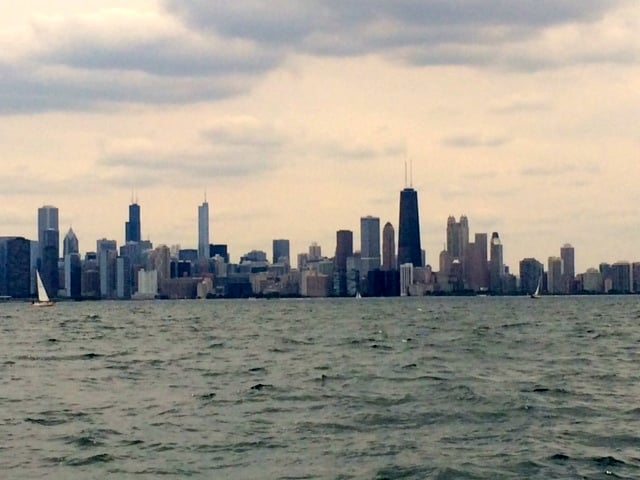 My new home!