I have a goal to make it to every Disney park and property around the world. So far, I've made it to Walt Disney World (Orlando), Disneyland (California), Disneyland Paris, Hong Kong Disneyland, Aulani (Hawaii), and on a cruise with Disney Cruise Lines.  I still need to visit Tokyo Disney, Shanghai Disney (opening spring 2016) and take a trip with Adventures by Disney.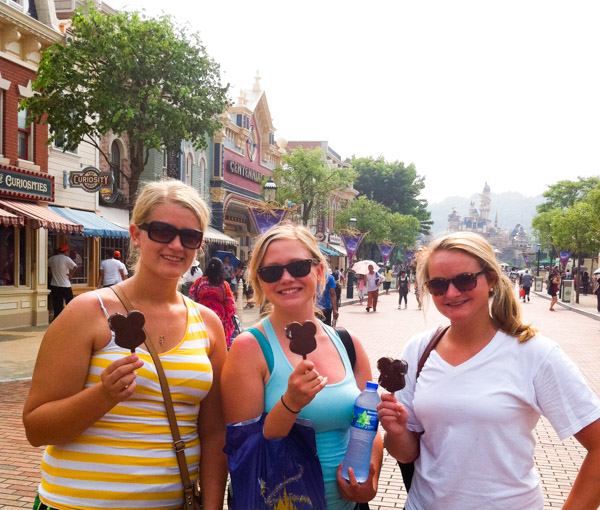 With my friends Jess (left) and Korey (right) at Hong Kong Disneyland
Aside from my general Disney bucket list, I have a more specific Disney dining bucket list. There are many amazing Disney meals to be had around the world, but this list is the best of the best. These meals are uniquely and distinctly Disney with delicious food, incredible theming, and that special Disney touch of pixie dust.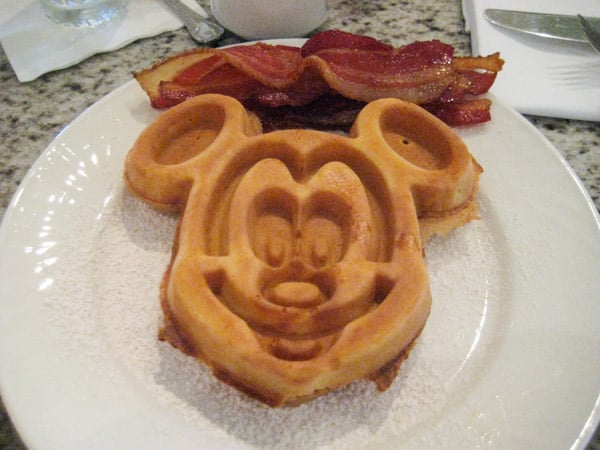 Disney Dining Bucket List
'Ama'Ama – Aulani
'Ama'Ama is the first restaurant I've been able to check off my Disney dining bucket list. I ate here several times during my trip to Aulani a few years ago. It was absolutely fabulous with fresh island-inspired dishes and an absolutely gorgeous space and view. While the dinner was wonderful, the breakfast was perhaps the best breakfast I've ever had.
'Ama'Ama is Aulani's signature fine dining open air restaurant where you can watch the sun set over Ko Olina Beach while dining on contemporary island cooking. The name 'Ama'Ama is inspired by the local mullet fish and the fishing villages that have been part of O'ahu since the 12th century. 'Ama'Ama's chefs are inspired by fresh ingredients, seasonal produce, and island flavors. The beachside restaurant serves breakfast, lunch, and dinner with live Hawaiian music on Friday and Saturday evenings. The menu offers a mix of traditional American and island favorites with an emphasis on sustainable local seafood.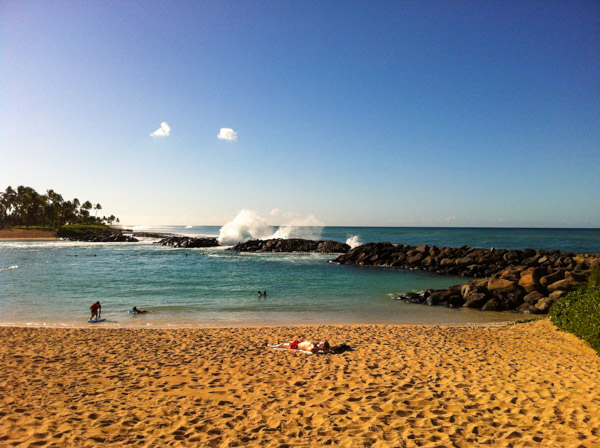 The view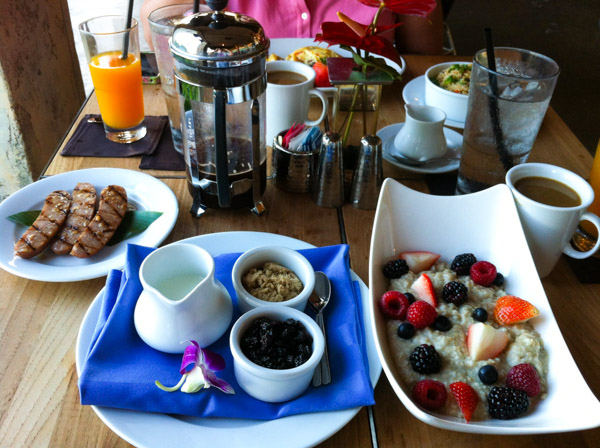 Breakfast at 'Ama'Ama
Steakhouse 55 – Disneyland
Steakhouse 55's signature 24 Layer Chocolate Cake should be reason enough to make a reservation, but if that doesn't tempt you, the historic value surely will. If you want to step back in time and enjoy steakhouse fare in a dining room rich with Disney history, Steakhouse 55 (formerly known as Granville's) is the spot. Indulge in premium prime steaks, chops, and seafood in an elegant Old Hollywood atmosphere and don't forget to take in the historic photos and Disney artifacts. If only the walls could talk…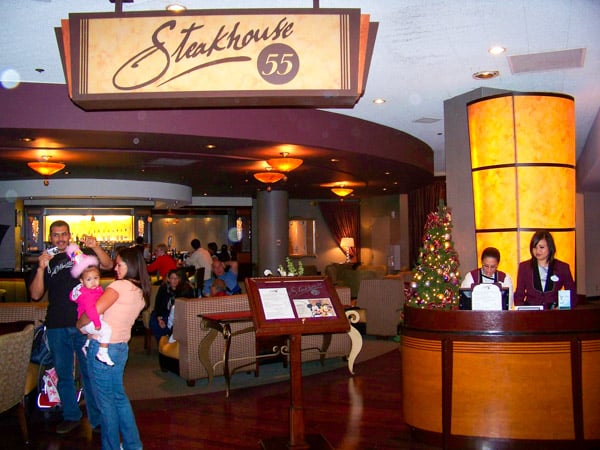 Photo Credit: Flickr User Loren Javier
Victoria & Albert's – Walt Disney World
In 20+ visits to Walt Disney World, I've yet to dine at Victoria & Albert's but I'm hoping to check it off my Disney dining bucket list within the next year.
If you're looking for a once-in-a-lifetime experience, Victoria & Albert's is your best bet at Walt Disney World. The grand dame of Disney dining, Victoria & Albert's is the only AAA 5-Diamond restaurant in Central Florida. The experience is luxurious from start to finish — a pre-dining phone call to discuss dietary preferences, the attention of two dedicated servers during your meal, personalized menus, and a departure gift for you to take home. Your meal is surely to be an event to remember.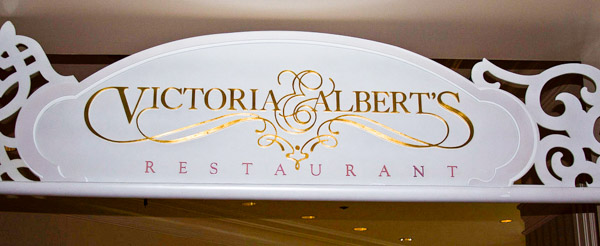 Photo Credit: Flickr User John 
Crystal Lotus – Hong Kong Disneyland
During my visit to Hong Kong Disneyland we only had time for a quick counter service meal at the park. Had I known this special Disney Dim Sum menu existed, I would have done everything in my power to experience it.
Specializing in traditional Chinese cuisine, Crystal Lotus is Hong Kong Disneyland's award-winning fine dining restaurant. China's four major culinary regions – Sichuan, Beijing, Shanghai, Guangdong – are represented in the breathtaking modern dining room. If you're there on a weekend or public holiday, Crystal Lotus offers an exclusive lunch menu with specially created Disney Dim Sum that resemble favorite Disney and Pixar characters.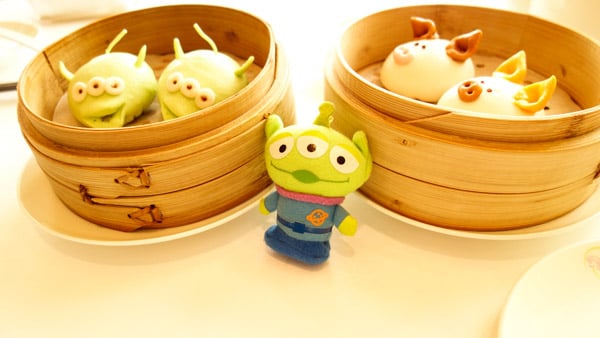 Photo Credit: Flickr User Suga
Bistrot Chez Remy – Disneyland Paris
I visited Disneyland Paris last year just days before Bistrot Chez Remy opened. Ratatouille is my favorite Disney movie so this is perhaps the restaurant I'm most looking forward to crossing off my bucket list.
Step into Chez Remy and you're immediately immersed in the world of Ratatouille. The menu is classic French with prix fixe options including steak-frites, seared fish, special sauces, and of course, ratatouille, along with a lengthy dessert menu. But if we're being honest, the food is second to the surroundings. In typical Disney fashion, the Imagineers went to great lengths to recreate the final scene of the movie in great detail. Be sure to take your time with this meal and walk around the restaurant to take in the atmosphere. You will notice champagne corks that serve as stools, giant plates and measuring cups to make you feel 'rat-sized', and even the legendary "Anyone Can Cook" cookbook. Don't forget to try the special wine produced exclusively for Bistrot Chez Remy.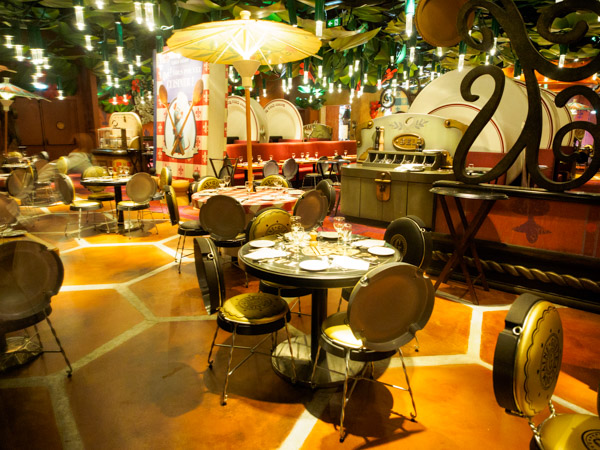 Photo Credit: Maliboy on Flickr
Magellan's – Tokyo Disney
Named after the famed explorer and themed to feel like you are in Age of Exploration, Magellan's is one of the grandest dining experiences offered at Tokyo Disney Resort. You'll enjoy a set menu western meal in one of Disney's most magnificent dining rooms. Take a break from the hustle and bustle of the theme park and enjoy attentive service, gourmet cuisine, and a majestic atmosphere.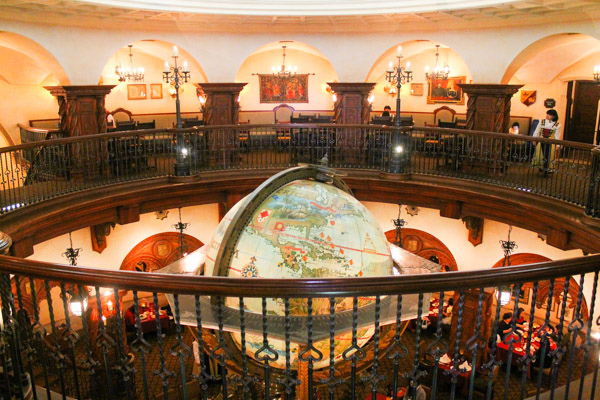 Photo Credit: Flickr User Loren Javier
Animator's Palate – Disney Cruise Lines
I've wanted to eat at Animator's Palate since I was 10 years old. Unfortunately, when I went on a Disney Cruise, I missed my chance due to rough seas. You can read the entire story here.
There are several great food options on the Disney Cruise Lines but Animator's Palate the most distinctly Disney. Set to a background of orchestral versions of classic Disney songs, you'll enjoy Pacific Rim cuisine, Asian cooking techniques, and California freshness in Disney's most magical dining room. During the meal, you'll experience an innovative dinner show that celebrates the art of Disney storytelling and animation. With each course, sketches of Disney characters on the walls come to life, transforming from black and white to brilliant color.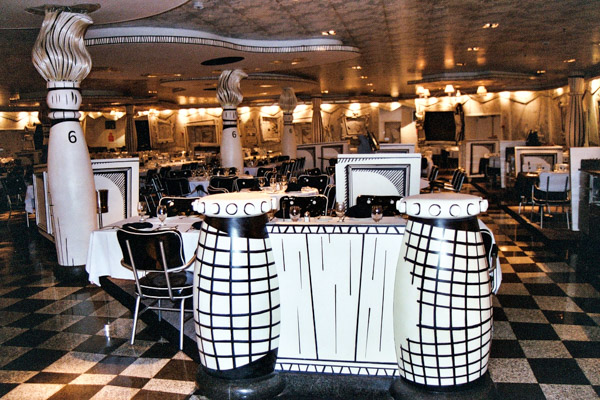 Photo Credit: Flickr User Sanctum Solitude
As always, it's nearly impossible to narrow the list down to just a few restaurants so be sure to comment below and share your favorite must visit Disney restaurants around the world.
Be sure to check out my post about the 9 Best Restaurants at Disney's Magic Kingdom.
If you enjoyed this post, subscribe to my mailing list to receive new posts in your inbox every week.