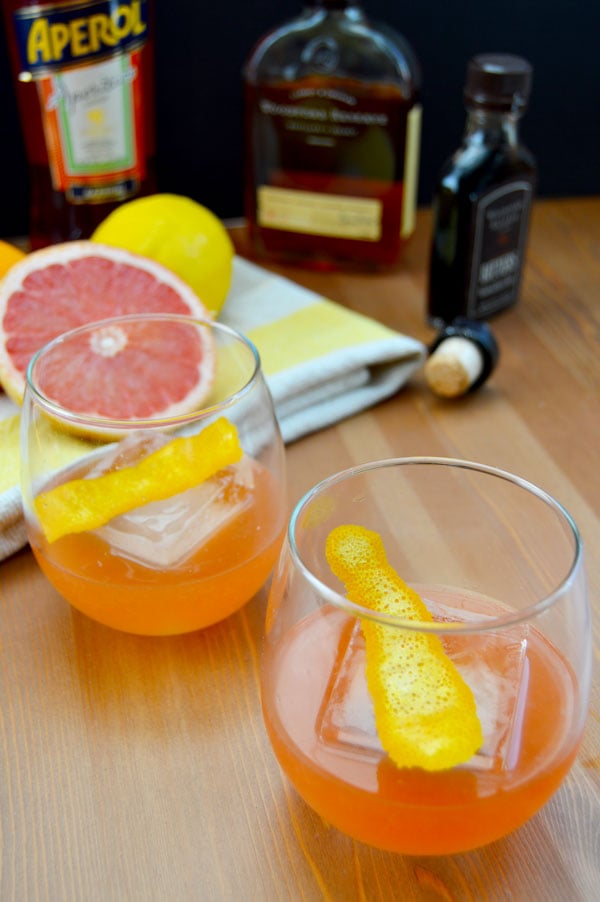 Earlier this month I attended the International Association of Culinary Professionals Conference in Washington D.C. The weekend was full of networking events and professional development opportunities, but my favorite part of the conference was being surrounded by people who love food and cooking just as much as I do. It was liberating to not feel even the slightest bit embarrassed when I pulled out my phone to take food photos at every meal – in fact, everyone else in the room was doing the same thing.
One of the highlights of the weekend was the involvement of José Andrés.  José was Saturday's keynote speaker and spoke about food and politics and drove home how the food industry is impactful and way more important than just entertaining people in restaurants. Food can change the world and it felt good to be reminded of that.
After being entertained by José all weekend, my friend Carlin and I found time during our last evening in Washington to make the pilgrimage to Jaleo, José's flagship restaurant.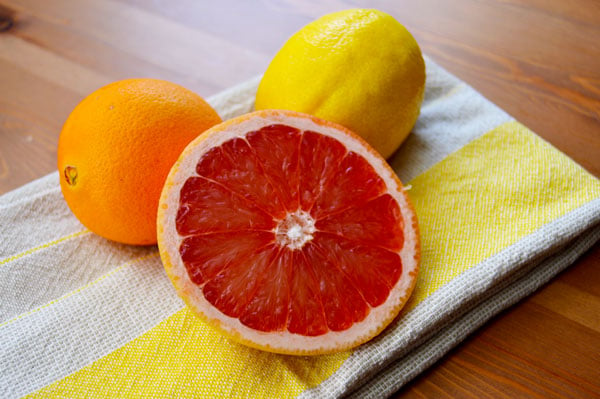 After arriving at Jaleo, it didn't take long for Carlin and I to decide we wanted to go all out.  We each ordered the 'Jaleo Experience' tasting menu with the wine and cocktail pairings.
Over the next few hours, we were served over twenty different tapas ranging from Ferran Adria's famous liquid olives to classics such as patatas bravas, a plate of fried potatoes with spicy tomato sauce and aioli.  Throughout the meal, our server flawlessly paired wine, sherry, and cocktails to complement each of the courses.
Every single dish was delicious and I left feeling full but not uncomfortably so.  I would recommend visiting Jaleo the next time you're in D.C. (or check out the outpost in Las Vegas) and do as we did and go all out.  The tasting menu and beverage pairings really make the experience.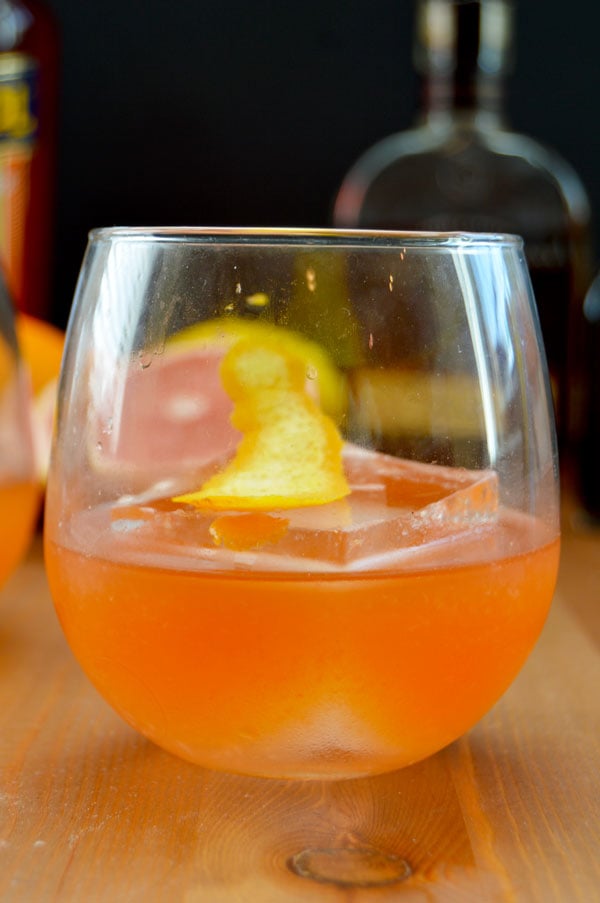 I'm not much of a cocktail drinker but the 'El Compadre' cocktail that was served towards the middle of our meal won me over.  It's not something I would have ever ordered but the tart grapefruit juice, bitter Aperol, and sweet bourbon blended together to make a drink that was refreshing, complex, and just subtly sweet.
Carlin loved the cocktail too and our server was nice enough to provide us with the recipe.  I've modified it slightly using Woodford Reserve (they use Buffalo Trace at Jaleo) and adding a bit of freshly squeezed orange juice. I also found you might need to add a dash or two of simple syrup depending on the ripeness and sweetness of your citrus. However, I suggest making it without the simple syrup first, tasting it, and then adding a splash or two if needed.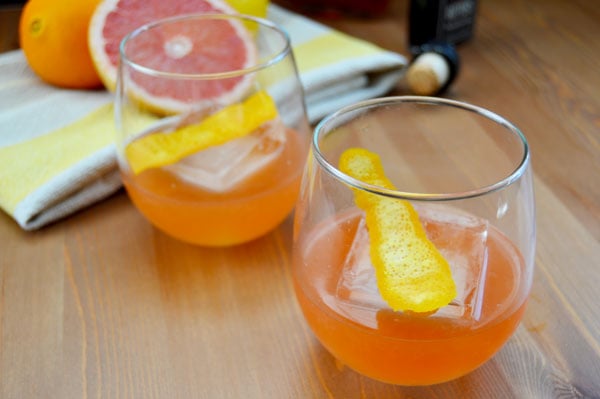 Jordan Hamons | [The Hungry Traveler|http://www.thehungrytravelerblog.com" target="_blank]
Yields 1
Fresh Citrus, Aperol & Bourbon Cocktail
Ingredients
1.5 ounces bourbon (preferably Buffalo Trace or Woodford Reserve)
1/2 ounce freshly squeezed grapefruit juice
1/4 ounce freshly squeezed lemon juice
1/4 ounce freshly squeezed orange juice
1/4 ounce Aperol
Dash citrus bitters
One or two splashes of simple syrup, to taste
Slice of orange peel, for garnish
Instructions
Stir all of the ingredients (except orange peel) together in a pint glass filled with ice, Then strain the mixture into a rocks glass over 1 large ice cube. Garnish with the orange peel.
Notes
Recipe inspired by the El Compadre cocktail served at Jaleo in Washington D.C.
7.8.1.2
30
https://www.thehungrytravelerblog.com/fresh-citrus-aperol-bourbon-cocktail/