Baked apple chips are a healthy and delicious snack to take along on a road trip or any travel situation. They are easy to make and transport! This guest post is from Tiffany Watts of Dilesia.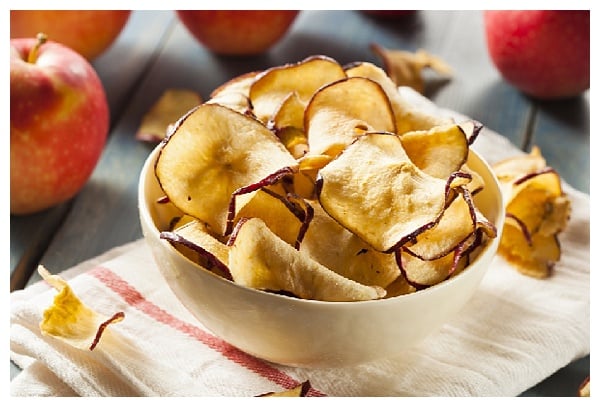 Fresh apples make a great snack in and of themselves. However, they can also be prepared in a variety of ways, allowing you to experiment with textures and flavors that suit your particular palate. Baked apple chips are one of the easier options and are great for carrying along on a road trip or other travel situation.
For more great road trip snacks, check out this post: 3 Healthy and Delicious Road Trip Snacks
Baked Apple Chips Recipe
Tiffany Watts
Baked Apple Chips
Ingredients
2 Macintosh Apples
Cinnamon
Instructions
Preheat oven to 230°F. Core apples and slice them thinly. Place apple slices on a pizza stone and sprinkle with cinnamon. Bake for one hour, flip over and bake for another hour. Turn the oven off but do not remove slices. Allow them to cool in the oven for two hours in order to allow for perfect crisping. Store in an airtight container or place in a zip lock bag if you are carrying them along on your trip.
7.8.1.2
80
https://www.thehungrytravelerblog.com/baked-apple-chips/
About the Author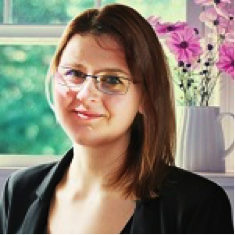 Tiffany Watts is the blogger behind Dilesia, a food blog curated for newbie and experienced cooking and baking enthusiasts, with the aim of bringing back the glamor and fashion in the kitchen. Dilesia, "where sweet treats and good eats meet," provides a portal for everyone to discover delicious recipes, new and upcoming kitchen gadgets, and easy (and surprising) ways to upgrade culinary skills.