There's nothing I love more than a great hotel. Over the past few years, I've compiled a list of dream hotels that I hope to stay at some day. It's fun to read the stories and history of each hotel and think about what it would be like to be a guest there. Looking at these hotels inspires me to work harder and save some money (a lot of money!).  Every month, I plan to share these dream hotels here on The Hungry Traveler. Here are the first three:
The Ritz – Paris, France
I don't know of a hotel that's more legendary than the Ritz, where Escoffier once cooked, Coco Chanel lived, and Ernest Hemingway drank.  Opened in 1898, the Ritz was the first hotel to offer a bathroom, telephone, and electricity for each room. The iconic hotel closed its doors in August 2012 and is now in the midst of a complete renovation, planned to reopen in early 2015.  It was Hemingway who once said, "When in Paris, the only reason not to stay at the Ritz is if you can't afford it."  As of now, I've only been able to walk through the lobby, but I'm putting pennies away and my goal is to stay at the Ritz by the time I turn 30. Read more about The Ritz here.
The Peninsula – Hong Kong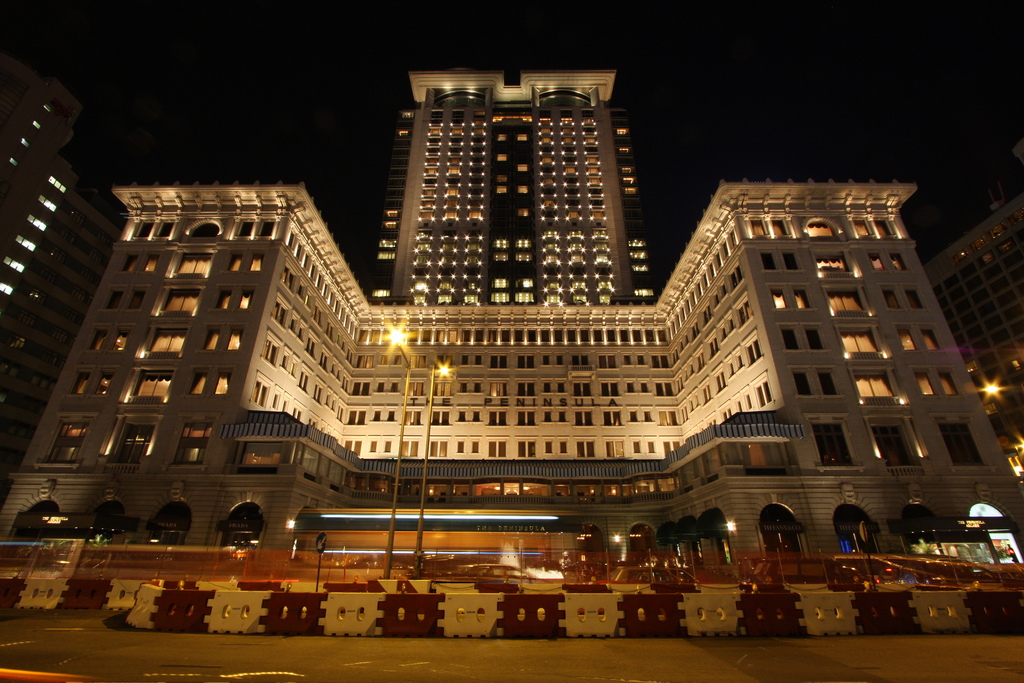 When I studied in Hong Kong, our group stayed at a YMCA located directly next door to the Peninsula.  Talk about a tease.  I was, however, lucky enough to be able to enjoy a club sandwich and tea in The Lobby with my friend Annie.  I have such great memories of this lunch, not only because it was delicious, but because we had just finished our study abroad program and were catching a flight to the Philippines later that afternoon.  I'm determined to get back to Hong Kong and actually stay at the Peninsula.  While it's the oldest hotel in Hong Kong, the Peninsula is newly renovated and the rooms are completely high tech.  With a great location in Kowloon, the storied hotel blends the best aspects of eastern and western hospitality and lets guests re-live the glamour of a past era.  Learn more about the Peninsula here. And in all honesty, the YMCA was really quite nice and a good budget option in Hong Kong.

Four Seasons Tented Camp Golden Triangle – Chiang Rai, Thailand
Located in Northern Thailand, Golden Triangle is set in the middle of a bamboo forest and located close to many of Thailand's oldest civilizations. Elephants roam the property and the resort offers sunrise elephant treks and lessons on riding elephants.  You can even join the elephants for their morning bathing ritual. Guests stay in luxurious jungle 'tents' each outfitted with an outdoor rain shower, wooden hot tub, and a custom copper two person soaking tub.  Visit the resort's website here.
What are your dream hotels? What's the best hotel at which you've ever stayed? Share them by commenting below!