Book of the Week
The Truth about the Harry Quebert Affair
The #1 internationally bestselling thriller about the disappearance of a 15 year old girl.  A definite page turner, I started and finished this book within the same day.  It's an easy read that hooks you early and is a perfect book to read while relaxing.
Here's everything I've read this year.  My goal is to read 42 books this year and I'm currently a little behind but holding out hope.
Blog of the Week
An English expat living in Taiwan,  Tom writes a great blog about travel and living in Asia.  His writing is hilarious, personal, and brutally honest. I especially enjoy his Foodporn Friday posts.
Podcast of the Week
I've become really fond of podcasts lately.  Maybe it's my millennial need for constant stimulation, but I think they're fun to listen to during downtime such as when I'm driving, taking a shower, or walking to work.  If you were behind the times like me and hadn't been introduced to podcasting, start by downloading Apple's Podcast App in the App Store.  Within the app you have the ability to downloads hundreds of free podcasts on nearly any subject matter you find interesting.
This week, I'm recommending America's Test Kitchen Radio.  I'm a fan of everything America's Test Kitchen produces and I especially love this podcast.  Each show features an interview with a prominent figure in the food industry, a product review, and a review of a recipe from the test kitchen.  Additionally, they will answer questions from readers who call in during the show.  It's entertaining,  informative, and you'll improve your cooking by simply listening.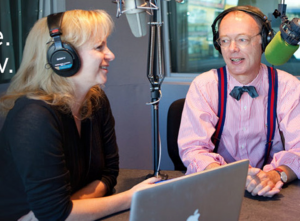 Links of the Week
Eater Releases The Banned Words List
The New York Times List of Fall Culinary Trends in NYC
Where to Print Vacation Photos
Chinese Tourists are Visiting New York but Sleeping in New Jersey
Biscuit Sandwich Recipes for Breakfast and Beyond
Posts of the Week
My Thoughts on the Wizarding World of Harry Potter
Panheads Pizzeria in New Smyrna Beach, Florida