German Potato Salad is a sweet and sour potato salad with bacon, onion and fresh herbs. It's best served warm or at room temperature.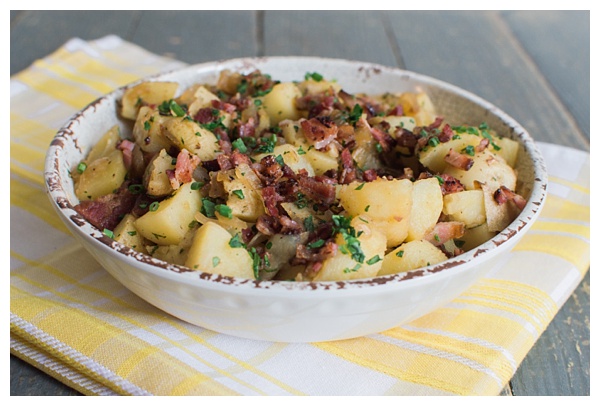 I was traveling in Germany when I got the email about another opportunity to work with Side Delights Steamables. I jumped at the chance because I love the product and had so much fun working with them last year when I made these loaded smashed potatoes.
I wasn't sure what I would make for the potato salad project, but then when my mom suggested I do a German potato salad, it made total sense! This German potato salad recipe is similar to potato salads that I had in Berlin and Munich when I was traveling in Germany last month.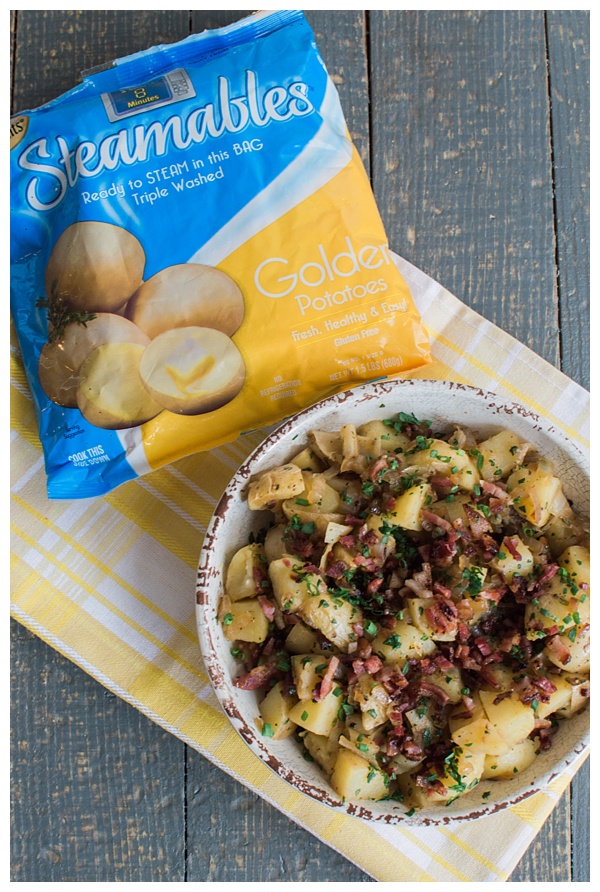 If you haven't checked out Side Delights Steamables, you can find them in most major grocery stores. They save so much time! These are potatoes that you can steam in the bag and then mash, smash, dice, roast, fry or whatever! They cook in 8 minutes and all you do is microwave them in their bag. No extra dishes required! It's much easier and quicker than having to boil potatoes on the stove. You can substitute these in pretty much any recipe that calls for boiling potatoes on the stove.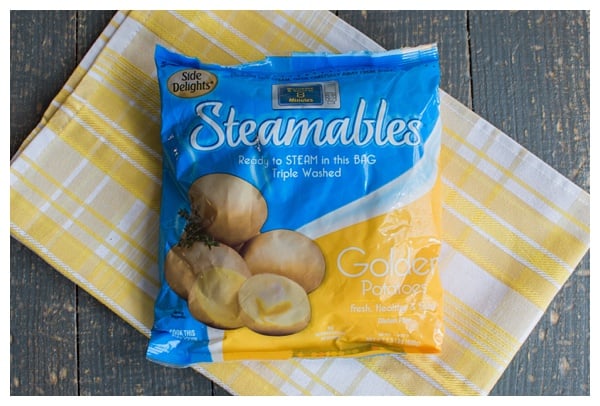 I love German potato salad because it's much lighter than the traditional mayonnaise-based versions. It has much more flavor, too! I used a vinegar and sugar mixture which makes a balanced slightly sweet and slightly sour sauce. The bacon provides delicious meaty flavor and the parsley and chives add a fresh note.
German potato salad is so easy to make. This recipe is great because it only takes one pan. I fried the bacon, sauteed the onions in the bacon fat, stirred in the vinegar, water, salt and sugar. Then I mixed in the steamed potatoes and the fresh parsley and chives. Easy, quick and delicious!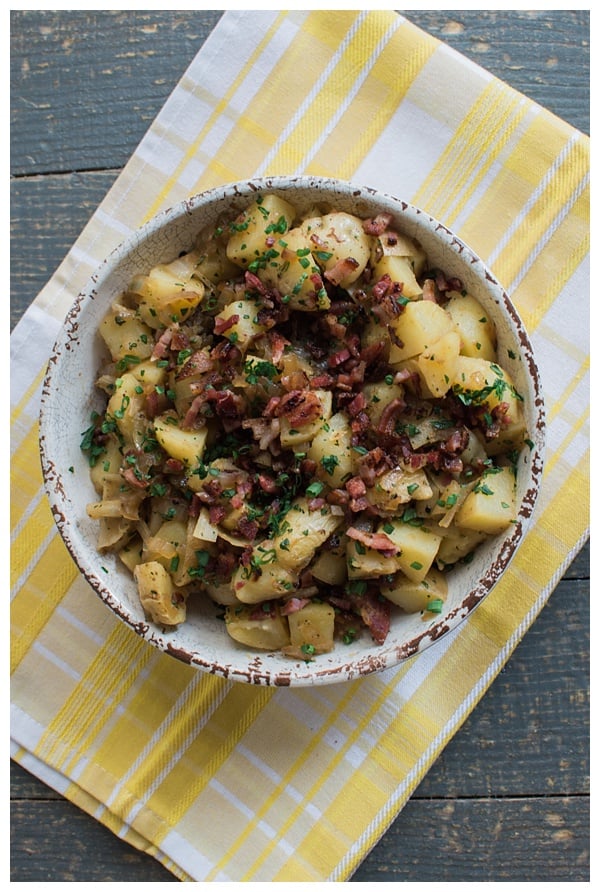 German Potato Salad Recipe
Ingredients
1 bag Side Delights Steamables Golden Potatoes
4 slices bacon
1 large onion, small diced
1/4 cup white vinegar
2 tablespoons water
2 tablespoons granulated sugar
2 teaspoons kosher salt
1/4 teaspoon freshly ground black pepper
2 tablespoons minced fresh parsley
2 tablespoons minced fresh chives
Instructions
Steam the potatoes according to package instructions. Let cool and dice into 1-inch pieces.
In a large skillet, cook the bacon until crisp. Remove the bacon and set aside on a plate to let cool.
Add the onion and cook over medium heat until soft and translucent. While the onion is cooking, chop the bacon into small pieces.
Stir in the vinegar, water, sugar, salt and pepper and let cook 1 minute. Stir in the potatoes, bacon and herbs. Let cook 2 minutes or until everything is combined and hot. Taste and season with additional salt and pepper if needed. Serve warm.
7.8.1.2
95
https://www.thehungrytravelerblog.com/german-potato-salad/