How to Stay Connected While Abroad with TEP Wireless — Stay connected with a personal hotspot and have wifi wherever you go!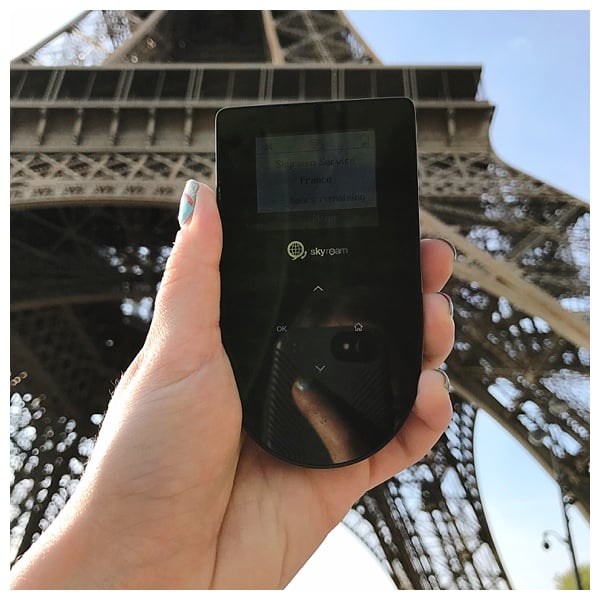 I'm not the kind of traveler who likes to unplug. For me, having access to wifi is essential for a good trip. I want to be able to google things, look up directions and post on social media. I get frustrated if I need information (i.e. museum hours or a restaurant location) and I don't have access to it.
A few years ago, I was in Paris for a week by myself before meeting up with friends for a month long trip. I had purchased an international phone plan and my goal was that it would last the entire trip. On my second to last day in Paris, I get a text message that I had used up my entire international data package. At that time, there wasn't an option to purchase another data package. I was out of luck. I started to freak out because I didn't think I was going to have any more data and I was only a few days in to a month long trip.
Earlier that day, I happened to be in a cooking class where a woman told me about pocket wifi hotspots for traveling. I had never heard of them before, but she explained to me that you can carry a small hotspot device in your pocket and it will create a personal wifi network for you. I couldn't believe I hadn't heard of these.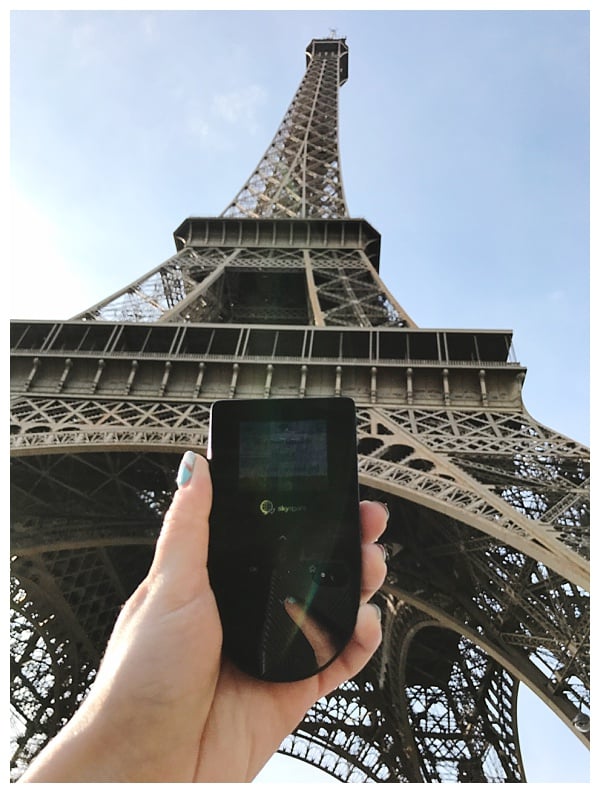 That evening, I did some research and found TEP Wireless. I immediately rented a device and they shipped it to my hotel in Brussels. I was thrilled. I relied on the TEP Wireless device the entire trip and it saved me from having a ton of frustration and a massive phone bill.
For my last trip to Europe, I ordered another TEP Wireless device. This time, they shipped it to me a week in advance and I had it charged and ready to go for when I arrived in Germany. I used it throughout the trip and shipped it back in the provided envelope.
The Benefits of a  TEP Wireless Personal Hotspot
TEP is so easy to use and it's so worth it to stay connected while abroad. Here are some of my favorite features:
You can connect up to 5 devices at a time
The wifi is unlimited — no worrying about how much you're using.
The network is completely private and secure
Set up is easy. No cables or anything to keep track of. You simply log in to a wifi network and that's it!
The battery life is 8+ hours. You can also hook it up to an external battery pack to extend the battery life.
24 hour customer support in case you need help troubleshooting.
The device can be delivered to you at home or at your hotel.
They include return shipping so all you have to do is put it in the package and mail it once you return home.
I highly suggest renting a TEP Wireless hotspot for your next trip. It will give you peace of mind, avoid annoying travel frustrations and prevent a huge phone bill.
For more travel tips, check out these posts: 
5 Travel Tips for Staying Healthy
5 Travel Tips for Staying Safe
TEP Wireless provided me with a complimentary rental for my last trip. All opinions are my own.