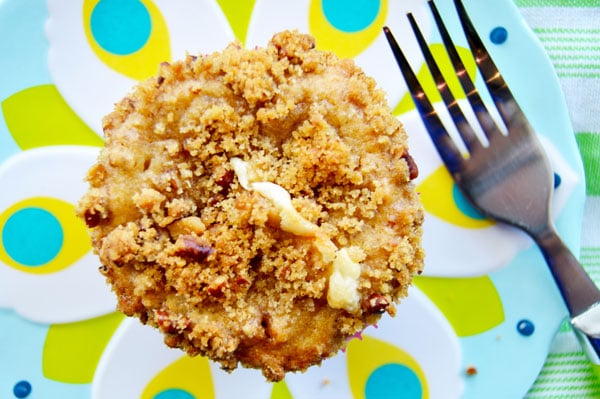 My love for food and cooking comes from my mom. My mom is a great cook but her mother (my grandma) admittedly hates cooking. My grandma, while good at many things, does not enjoy cooking or anything having to do with the kitchen (other than clipping recipes out of the newspaper and mailing them to me). But the funny thing is that my grandma was a home economics teacher for many years and was in charge of teaching high school students the basics of homemaking, such as cooking and sewing. She's an amazing seamstress but could never get interested in cooking. I always laugh when I think of the possibility of her past students being able to sew a dress by hand but barely knowing how to boil water.
Luckily the hate for cooking wasn't hereditary because my mom is an excellent cook and baker (though she will never admit it). At her office, each of her co-workers gets to request a dessert for his/her birthday and my mom bakes it for the whole office to enjoy together. No one else at her office bakes so this year they enlisted me to help arrange a special birthday surprise for her. I called her favorite bakery (Zingerman's Bakehouse) and had two hummingbird cakes overnighted to her office. Lucky for me, my mom was in Cincinnati the next day and brought me the cake leftovers (I accidentally ordered too much)! The rich, tropical flavors of the cake inspired me and I set off to rework them into muffins that would be a perfect addition to a Mother's Day Brunch or a great treat any time of year.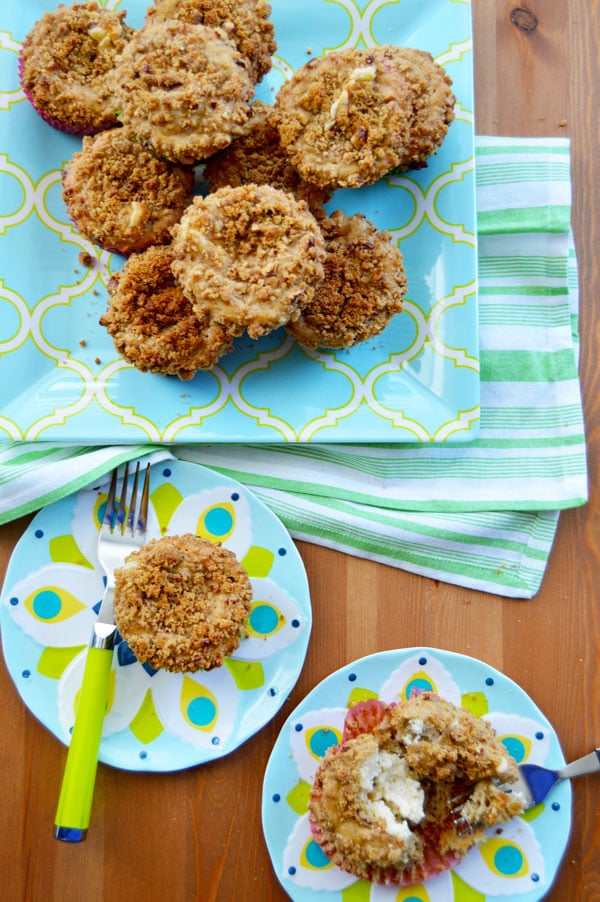 Hummingbird cake is a banana pineapple spice cake that is common in the southern United States. Although the exact origins of the cake are unknown, hummingbird cake is thought to have been developed in Jamaica in the late 1960s under the name 'Doctor Bird Cake'. In an effort to attract vacationers, a Jamaican tourist board sent packets of Jamaican recipes including the popular tropical cake to the U.S. and soon after, recipes for a similar cake started appearing in community cookbooks and publications across the South with names like 'Tropical Treat Cake' and 'Cake That Doesn't Last'.
The first known recipe for the cake was published in Southern Living Magazine in 1978 and won the Best Cake Award at that year's Kentucky State Fair. It went on to become the most requested recipe in Southern Living Magazine's history. As for the name, there are theories that it came from 'the cake being sweet enough to attract hummingbirds,' or 'the cake being so good that each bite makes you hum with delight'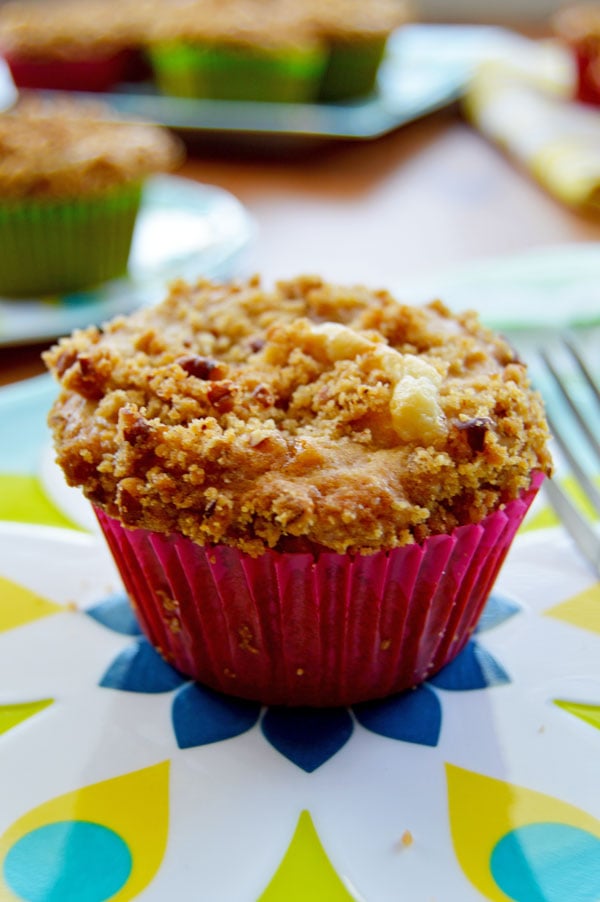 Hummingbird cake traditionally has two or three layers of moist banana pineapple spice cake separated with a generous amount of cream cheese frosting and a sprinkle of toasted pecans and coconut (sometimes). For these muffins, I started with a banana pineapple spice batter and added a dollop of sweetened cream cheese to the center of each muffin cup. To incorporate the nutty pecan flavor that's signature to so many southern desserts, I topped each muffin with a handful of pecan streusel.
Don't let the multiple components involved in the recipe scare you. These muffins are easy to make and come together quickly.  Let's talk about each component and what you need to know to be successful.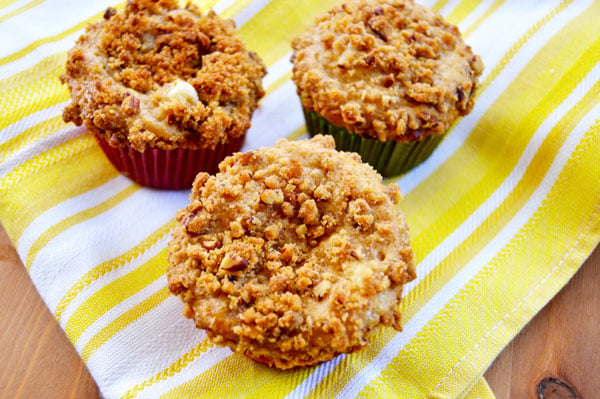 For the pecan streusel, start by toasting the pecans and letting them cool off enough to handle, then chop them up finely. Whisk the chopped nuts together with the flour, sugar, and salt, then pour in the melted butter. Use your hands or a fork to stir the butter into the dry ingredients until the mixture is thoroughly moistened and resembles crumbs.
Next, make the cream cheese filling by beating together all of the ingredients. If your cream cheese has been thoroughly softened, this can be done by hand.  If it's still cool, you may need to use a hand mixer.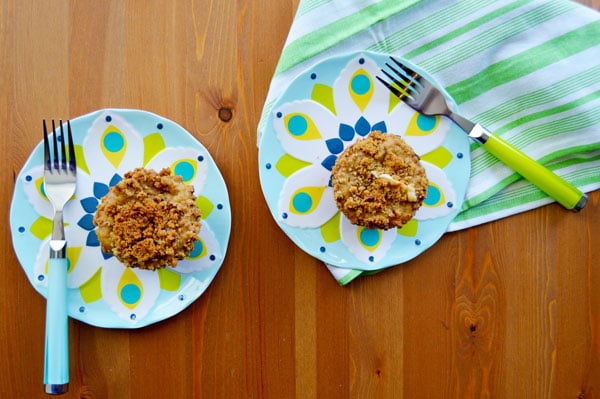 The muffin batter comes together easily. Start by browning the butter (you can find a brown butter tutorial here) and setting it aside to cool. Technically, browning the butter is optional and you could just melt it. However, I think the deep, nutty flavor of browned butter makes nearly all baked goods taste better so I incorporate it as often as possible.
Next, measure all of your dry ingredients and whisk them together in a bowl. In another bowl, whisk together the wet ingredients with the banana. I like to use an immersion blender to make sure all of the wet ingredients are thoroughly combined. Finish the batter by adding the dry ingredients to the wet ingredients and folding until no dry spots remain. You don't want to mix too much here or your muffins will be tough. Once the batter is moist and everything looks incorporated, gently fold in the pineapple.
Before adding the batter to the muffins tin, spray the inside of each muffin cup paper lightly with cooking spray. I don't normally do this but this batter is sticky and I had a hard time removing the paper without the muffin falling apart when I was eating them.
To assemble the muffins, spoon two tablespoons of batter in the bottom of each muffin cup, followed by a scant tablespoon of cream cheese filling, and top it off with another heaping tablespoon of batter. Divide the streusel evening among the muffins (it may look like too much but it's not) and lightly press it into the batter to adhere it. Bake the muffins until they reach a deep golden brown color.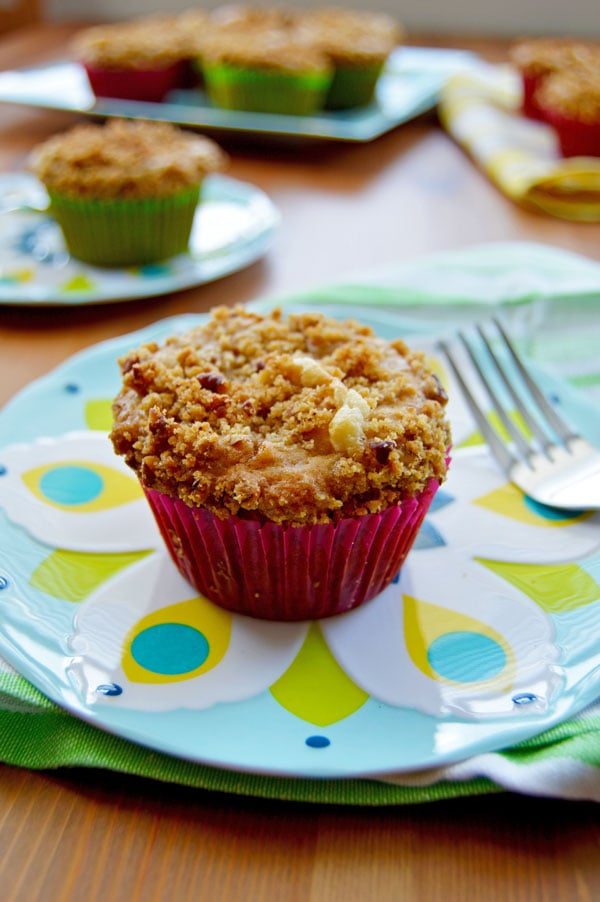 Muffins are best enjoyed on the day they are made but these will last a day or two if stored in an airtight container. Serve them for brunch or as an afternoon snack with coffee or even cold-brewed iced coffee.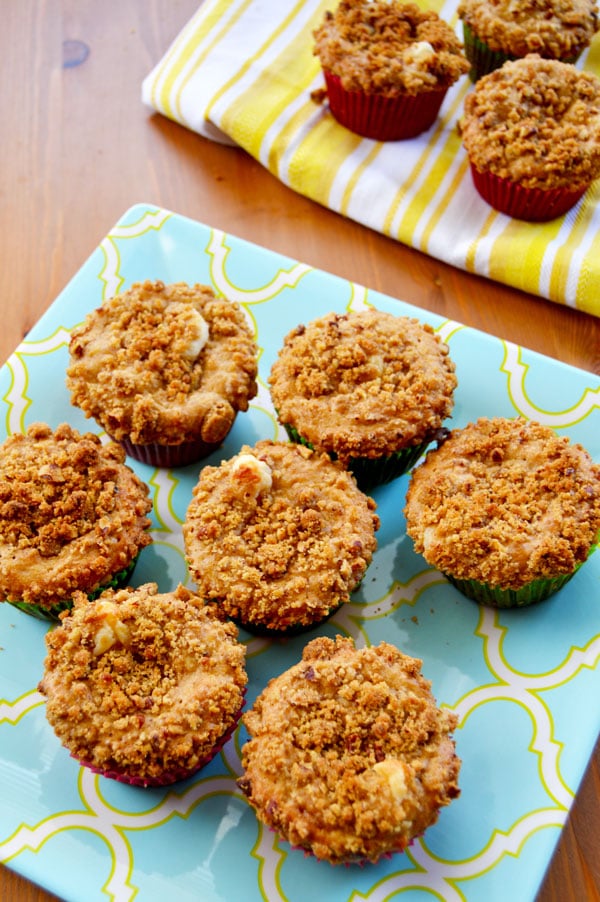 Jordan Hamons | [The Hungry Traveler|http://www.thehungrytravelerblog.com" target="_blank]
Yields 12
Hummingbird Muffins
Ingredients
Pecan Streusel
1/3 cup pecans, toasted and chopped
1/3 cup (2.35 ounces / 67 grams) packed brown sugar
1/3 cup (1.5 ounces / 42 grams) all-purpose flour
1/4 teaspoon kosher salt
2.5 tablespoons (1.25 ounces / 35 grams) butter, melted
Cream Cheese Filling
6 ounces cream cheese, softened
1 teaspoon vanilla extract
3 tablespoons granulated sugar
1/8 teaspoon kosher salt
Muffin Batter
1 3/4 cup + 1 tablespoon (8 ounces / 227 grams) all-purpose flour
1/2 cup + 1 teaspoon (4 ounces / 113 grams) brown sugar
1 teaspoon kosher salt
2 teaspoons baking powder
1 teaspoon cinnamon
1/2 cup sweetened, shredded coconut flakes
3 ounces buttermilk
3 ounces coconut milk
1 cup mashed banana (about 2 medium bananas)
2 large eggs
1 stick (4 ounces / 113 grams) unsalted butter, melted, browned and cooled slightly
1 1/2 teaspoons vanilla extract
8 ounce can pineapple tidbits, drained and chopped into small pieces
Instructions
Arrange the oven rack to the middle position and heat the oven to 375. Line a 12 cup muffin tin with muffin cups and lightly spray the inside of each paper cup with cooking spray.
Make the streusel: combine pecans, brown sugar, all-purpose flour and salt in a bowl. Stir in melted butter with a fork until the mixture is moist and resembles crumbs. Set aside.
Make the cream cheese filling: beat together the cream cheese, vanilla extract, sugar, and salt until smooth. Set aside.
Make the muffin batter: In a medium bowl, whisk together the flour, sugar, salt, baking powder, cinnamon, and shredded coconut.
In another medium bowl, whisk together the buttermilk, coconut milk, mashed banana, eggs, butter, and vanilla extract. An immersion blender works well here.
Add the dry ingredients to the wet ingredients and gently fold the ingredients together until they are just combined and no dry spots remain. Fold in the pineapple.
Spoon 2 tablespoons of muffin batter into each of the muffin cups. Top each cup with about 3/4 tablespoon of cream cheese filling, then another heaping tablespoon of muffin batter. Evenly divide the pecan streusel among the top of the muffin cups. Lightly press the streusel into the batter to make sure it sticks.
Bake for 25-30 minutes or until a toothpick or small knife inserted into the edge comes out clean. There is cream cheese in the middle so try to avoid that when you are testing for doneness.
Let the muffins cool in the pan for 5 minutes and then move them to a cooling rack. Let cool completely.
Notes
Muffins are best the day they are made but they will stay fresh for 2-3 days in an airtight container.
7.8.1.2
32
https://www.thehungrytravelerblog.com/hummingbird-muffins/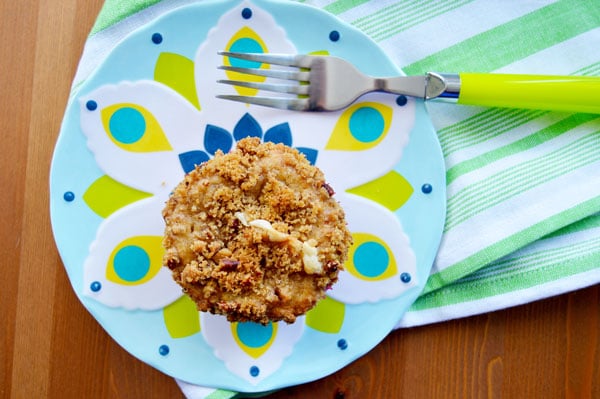 You may also enjoy:
How to Make Iced Coffee at Home