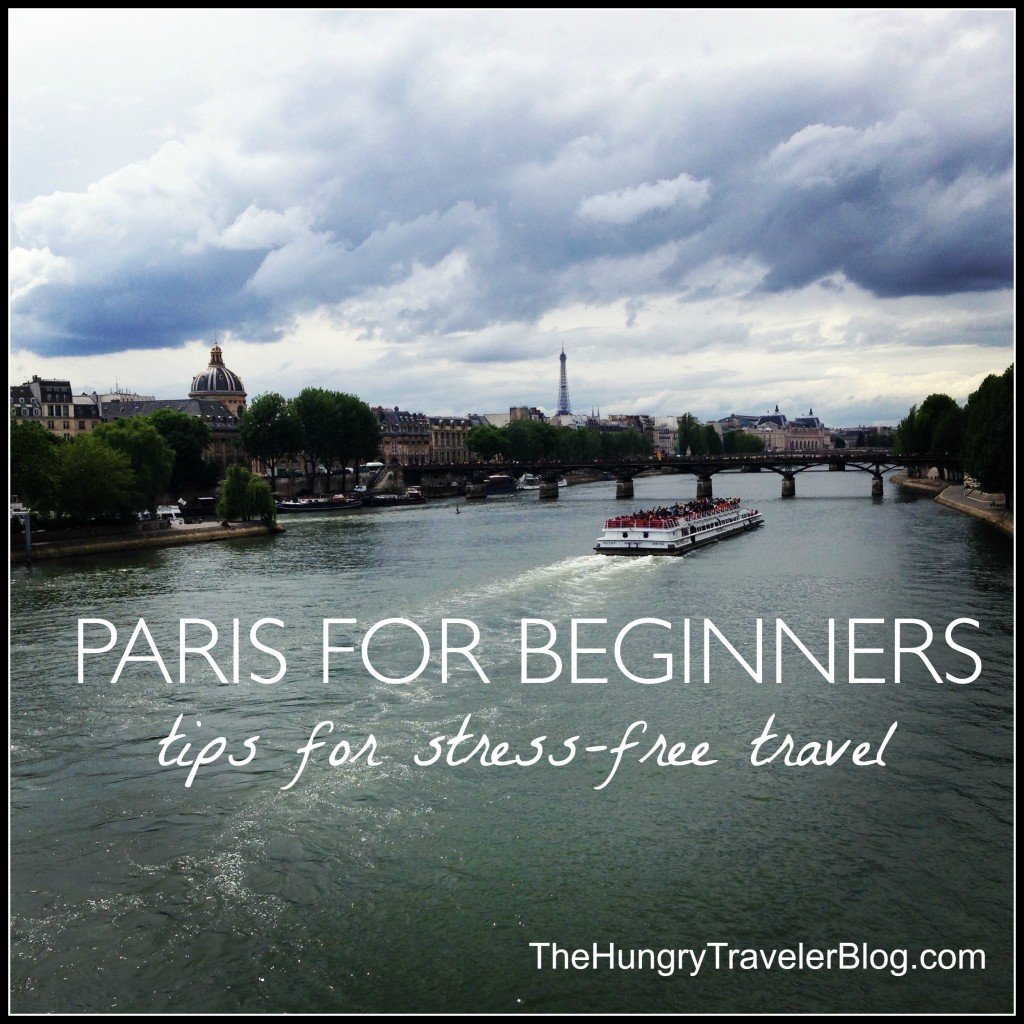 You'll always remember your first trip to Paris.
I had dreamed of visiting Paris since I was a little girl and I finally got the chance when I spent a semester studying abroad in France. I had pictured starting my stay in France in Paris, walking along the Seine and eating croissants near the Champs-Élysées, the perfect (albiet cliché) introduction to the country. Instead, I entered France by bus via Barcelona and the first time I stepped foot on French land was at a truck stop in the middle of nowhere. A month into my trip, I made it to Paris, but I didn't leave the airport. We had a layover at CDG on our way to Munich and, flying north from Toulouse, our landing into Paris was unbelievable. It was dark and from the plane we could see the lights of the Eiffel Tower, the Arc de Triomphe at the end of the Champs-Élysées, and the curve of the Seine. But an hour later, I was on another flight out of the city. Talk about a tease.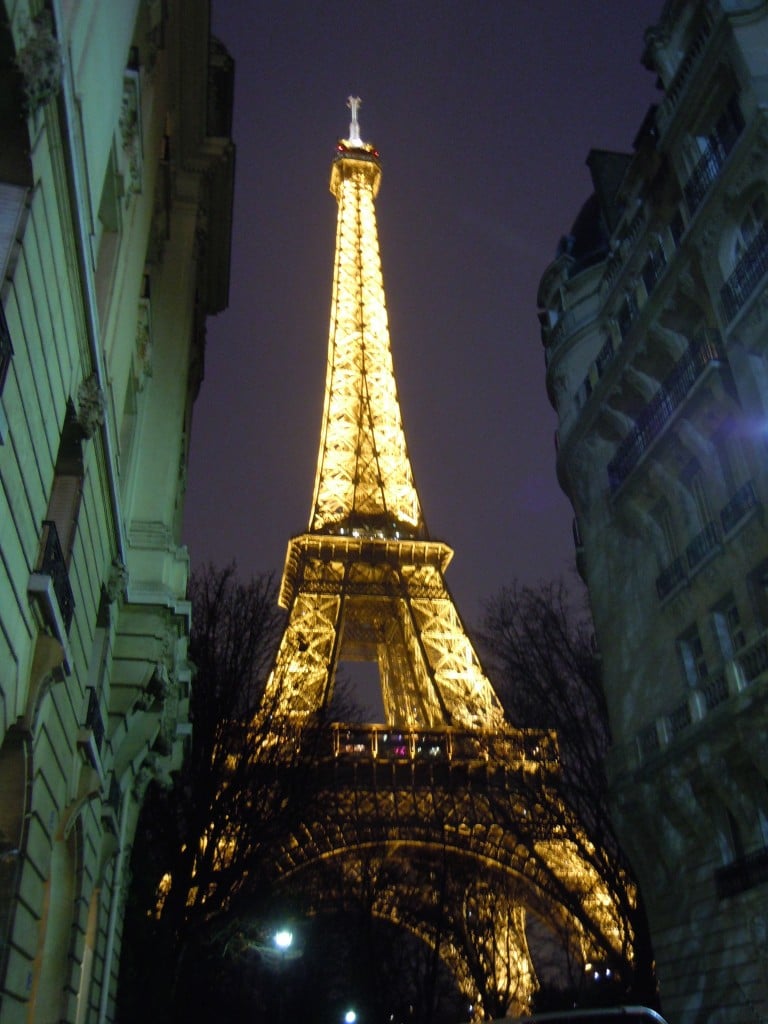 I finally made it to Paris a few weeks later and the city blew me away.  But, I'll be the first to admit that Paris for beginners can be tough. Paris is my favorite city in the world but even a place this magical has challenges. Your first visit to Paris can be overwhelming when there is so much to see and do, all while navigating a different culture and a foreign language. I've put together the following tips to help Paris beginners plan their trips, hopefully saving time and eliminating stress, so you can fall in love with the city like I did.
Paris for Beginners – Tips for Stress-Free Travel
1. Plan in advance. The biggest mistake Paris beginners make is failing to plan. Thorough planning is crucial in order to avoid frustration and disappointment during your trip. By researching and reading, you'll have an idea of how to navigate the city and how to schedule your time. Don't waste time figuring this stuff out on your trip. Read as much as you can in advance and keep a notebook with notes, ideas, and useful information that you can easily reference on the go.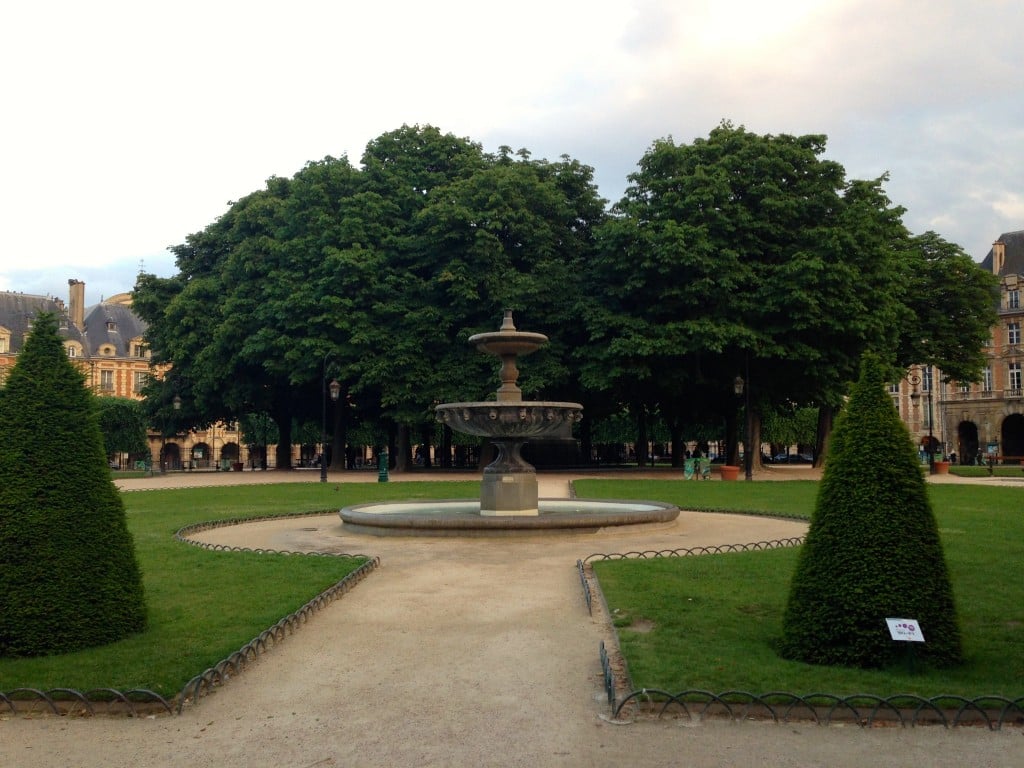 2. Consider your arrival.  It might be worth the money to skip the metro and hire a shuttle or driver into the city.  The Paris Metro can be confusing and especially frustrating if you're trying to navigate with luggage.  If you're arriving jetlagged or traveling with several people, look into other methods of transportation.  There's nothing worse than starting your trip frustrated and you can always save money by using public transportation to get back to the airport for your flight home.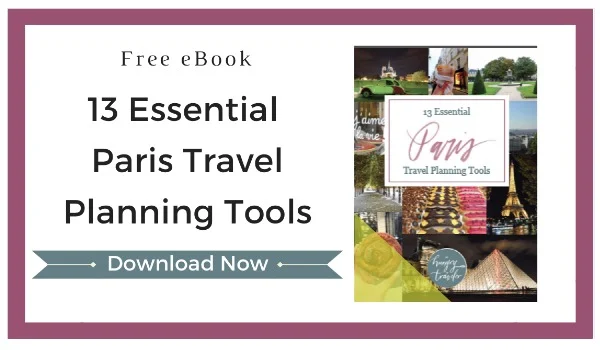 3. Buy the Paris Museum Pass. It will save you so much time and a little bit of money. It eliminates waiting in line after line at the major museums and you won't feel bad if you stop into a museum for just a few minutes and leave. Order your pass in advance and have it shipped to you at home so you don't waste time picking it up on your trip.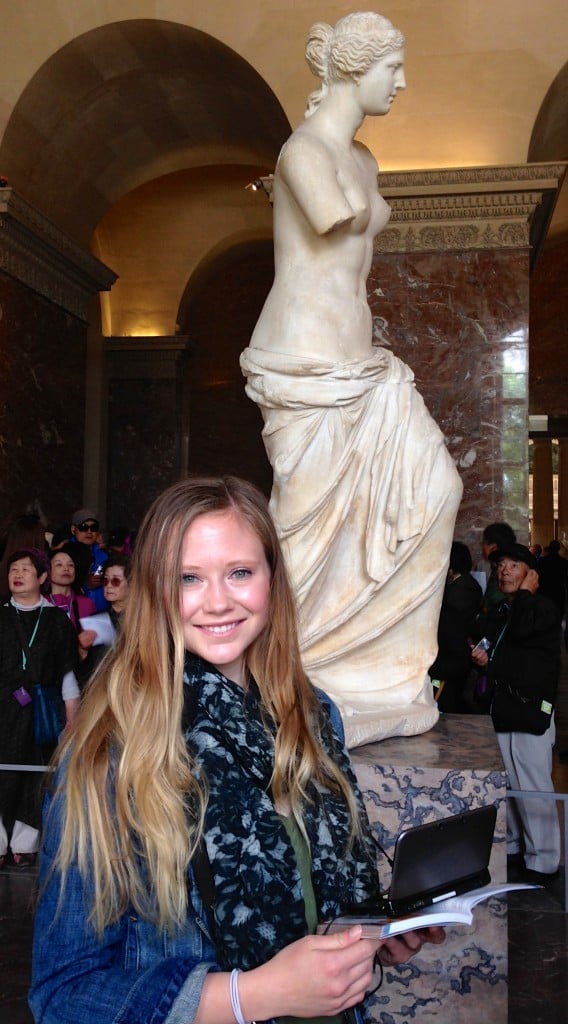 4. Walk. I like to walk as much as possible when I'm in Paris. There is something so magical about the city that I hate to spend any time underground. It's also the best way to keep my pants from getting tight after eating croissants all day.  And honestly, forget about fashion.  You need to wear comfortable shoes or you'll be miserable.  When you walk in Paris you never know what you'll see… such as the time I ran into P. Diddy outside Le Meurice.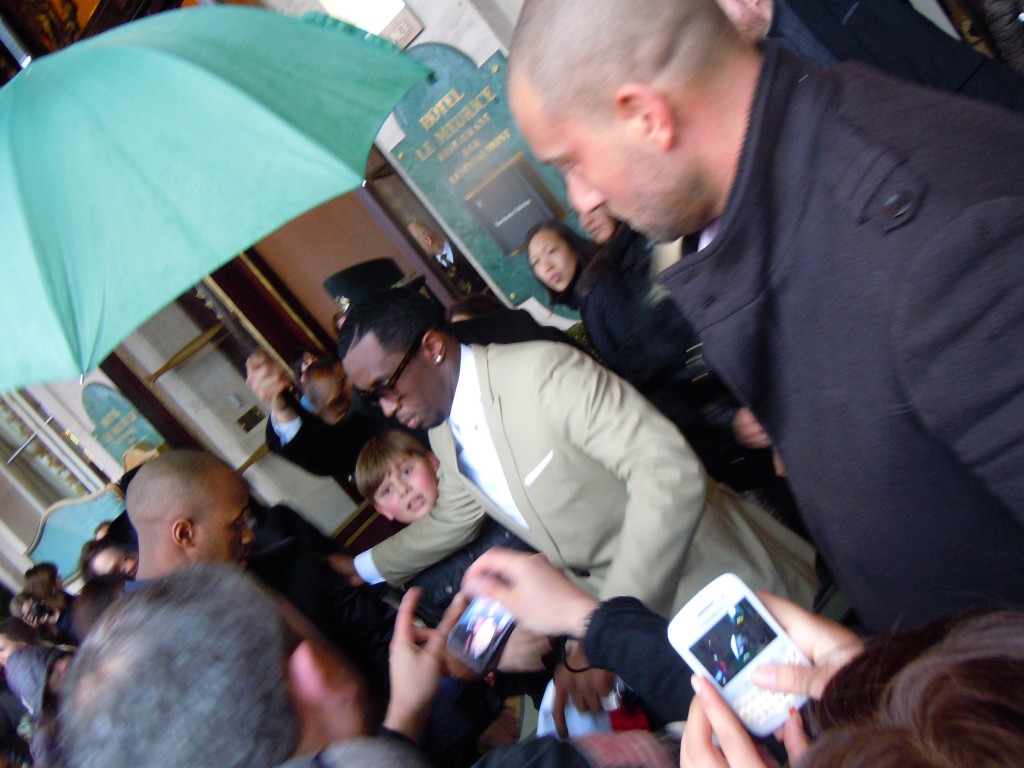 5. Use Uber. On my last trip, it was faster and cheaper than Parisian taxis. Sometimes walking just isn't an option.
6. Make restaurant reservations in advance. Many restaurants take reservations by email but I recommend asking your hotel to help you in advance. Having reservations eliminates the stress of finding somewhere for dinner at the end of a long day. Also, a reservation will keep you moving when you might be tempted to go back to the hotel and crash.
7. Plan 1 or 2 free days in your itenerary. These are helpful in case a museum is unexpedly closed or too crowded or you miss something due to weather. One of my favorite things to do in Paris is to just stroll aimlessly. There is so much to look at and each neighborhood has a different feel. Spend a day just wandering around the city, stopping at plenty of cafes along the way.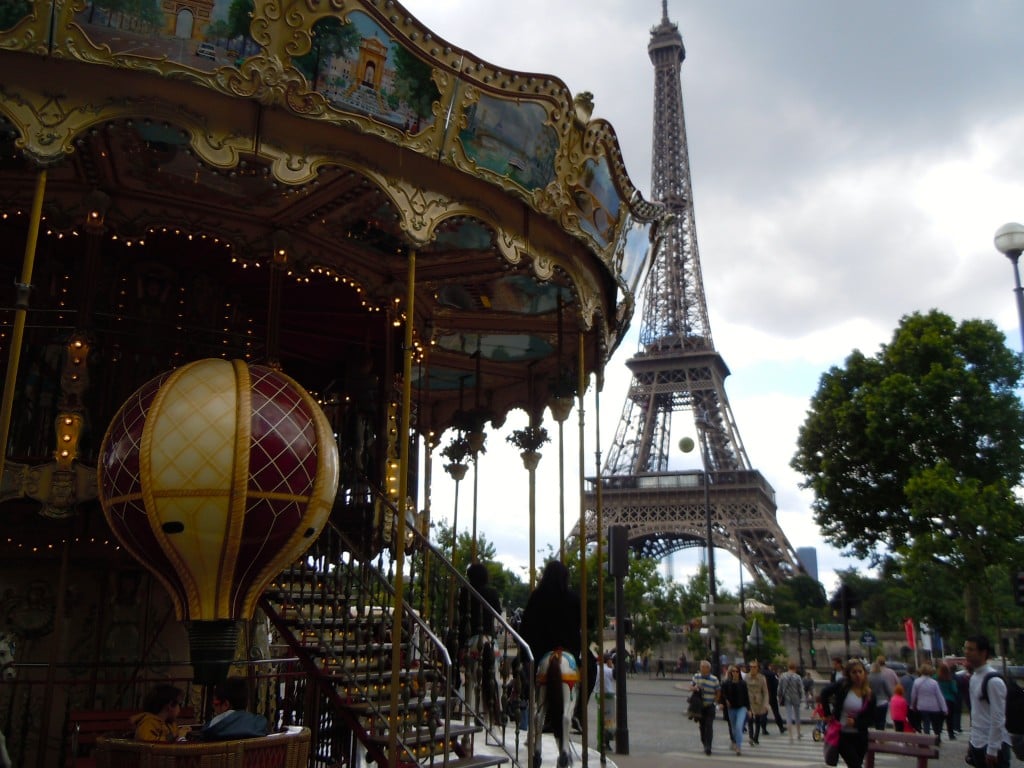 8. Make advanced reservations for the Eiffel Tower. On my first trip to Paris, I was able to secure a reservation to go to the top of the Eiffel Tower and avoided waiting hours in line. Try to book online tickets as soon as you know the dates of your trip. If they are sold out, try again in the weeks and days leading up to your visit as they release more tickets periodically.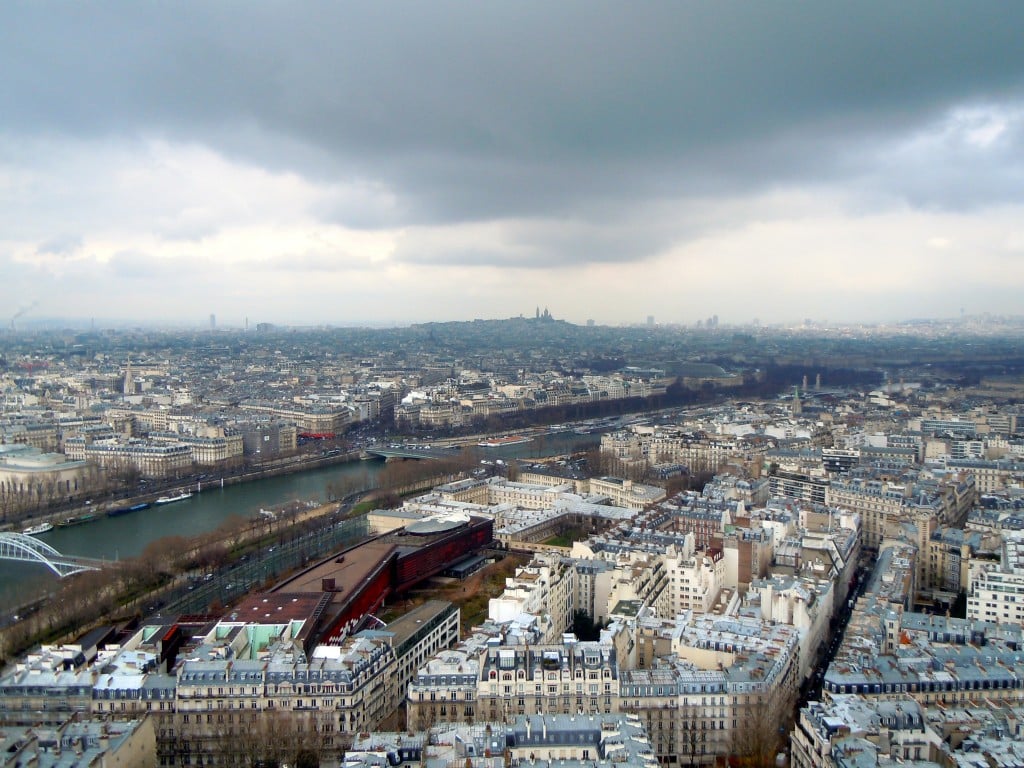 9. Relax. You won't see everything you wanted, there's just too much. It's okay. Just accept it and think of it as a reason to look forward to your next visit. Take your time and enjoy the magic of Paris.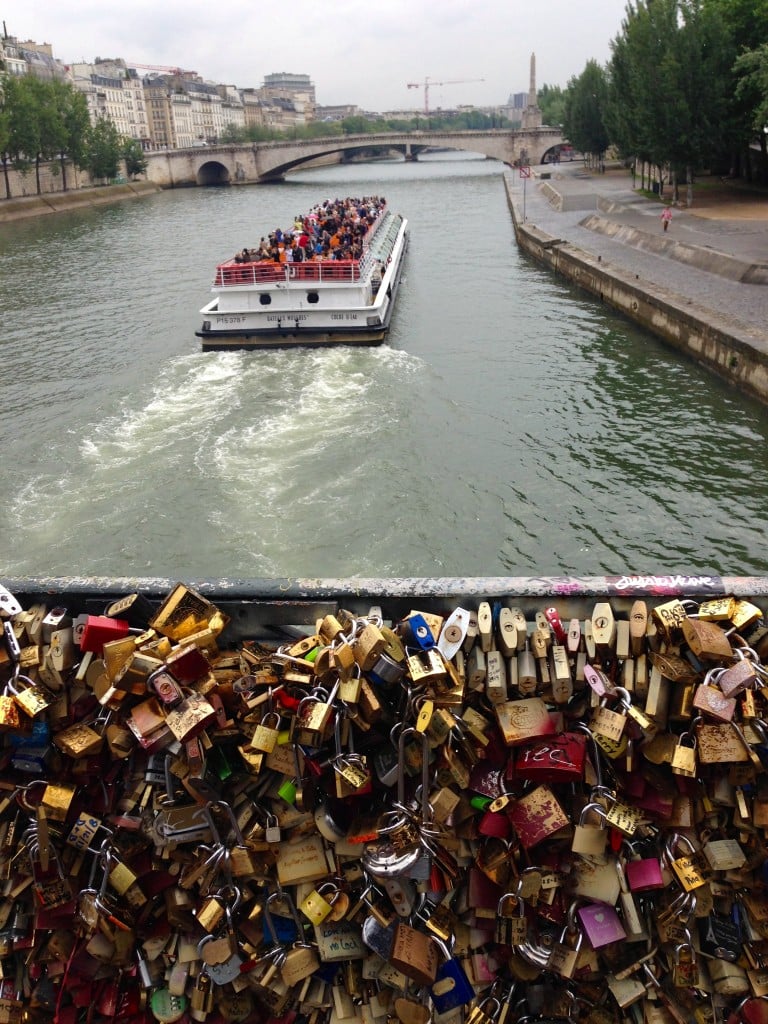 10. Forget the French stereotypes. If you go in thinking that the French are rude, you're setting yourself up for failure. There are rude people everywhere and there are nice people everywhere. Have an open mind and you will be pleasantly surprised.
11. Rick Steves Walks & Audio Tours. I don't recommend being a slave to a guidebook, but Rick Steves includes some great guided walks in his books. On my last trip to Paris, I followed several of the different neighborhood walks and enjoying reading his narratives while casually following his mapped routes. Use these as a suggestions rather than mandates and simply visit what interests you. Check out his audio guides, handy Pocket Paris book, and mobile travel app as well. Of course, there are plenty of other guidebooks and apps that offer similar services, so check those out if Rick Steves isn't your style.
12. Know your hotel's name and address. Take a few of your hotel's cards from the front desk or write down the name and address. It seems obvious but there are multiple Marriott's (or whatever) in Paris and things can get confusing with the language barrier. It's easier to hand your taxi driver a card than to struggle with pronounciation.
13. Have copies of all important documents. Get the details on that here.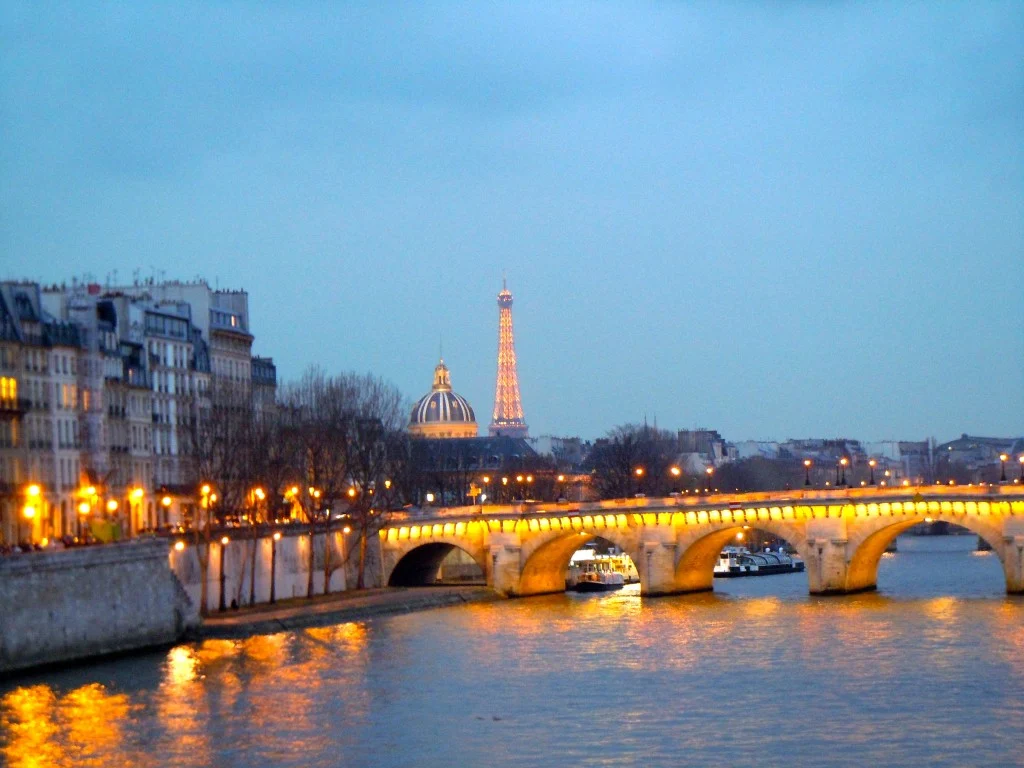 What am I missing?  Do you have any great tips or advice for Paris?  Please comment below and share your knowledge!
Coming up next, I will share my favorite hotels in Paris and my advice for choosing where to stay.