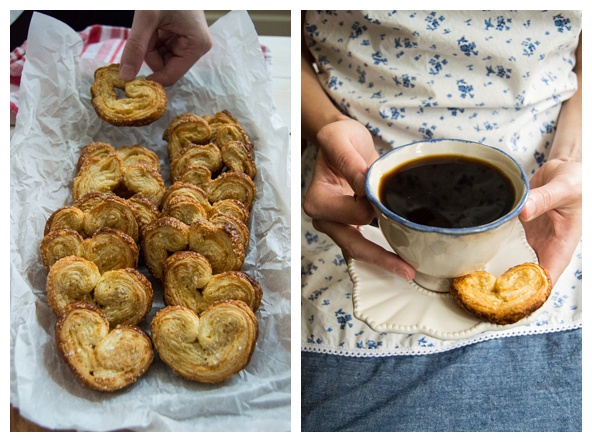 I'm a coffee snob and I'm not ashamed to admit it. 
I only drink one or two cups a day, but I make sure they are delicious. No gas station coffee for me.
I've long been incapable of brewing coffee at home. Somehow it tastes weak and insipid (my boyfriend calls it noodle water) or way too strong and overpowering. I've tried using a standard drip pot, a French press, and an AeroPress. It doesn't matter the method, I somehow mess it up.
Over the summer I moved into an apartment that's located directly above a coffee shop. In fact, the coffee shop even has a private entrance just for the residents of my building. Since moving in, I've started nearly every morning with a trip downstairs to buy a cup of coffee. At first, it was fun and convenient (and I felt cool using the secret entrance). But it quickly got old and I became annoyed with having to get dressed and interact with people just for a cup of coffee (but I still felt cool using the secret entrance). Then I had a conversation with my financially savvy mother and we calculated that I was spending about $85 a month or almost $1,000 a year on coffee.  We agreed that was ridiculous. There are much better ways to spend my money.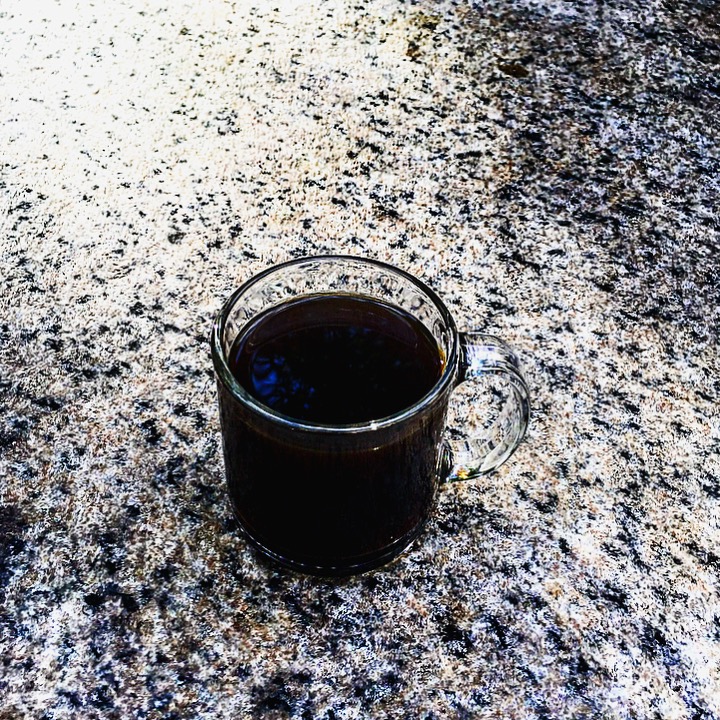 So now I am on a mission to teach myself how to brew great coffee at home. I've become best friends with my AeroPress and every day my coffee tastes a bit better. It all starts with using the highest quality beans and luckily my friends at Atlas Coffee Club make that part easy.
If you have a coffee lover in your life, a subscription to Atlas Coffee Club makes the perfect holiday gift. Atlas Coffee Club is a subscription coffee club that features the best coffee sourced from across the globe. Each month, members receive exotic gourmet coffee, information about the growing region and sourcing of the beans, and specific brewing recommendations for that batch. The coffee is guaranteed to be fresh and with each delivery you'll discover a new premium coffee from somewhere around the world. I especially love the postcard that is included with each batch.
One of my true loves in life is enjoying coffee with dessert.  So, I asked the guys at Atlas Coffee Club, who coincidently love sweets and festive December days as much as I love coffee, to put together perfect dessert and coffee pairings for this holiday season. If you're looking to do something special for your guests (or just a treat for yourself), check out this guide on how to pair coffee with desserts. 
How to Pair Coffee and Desserts for the Holidays by Atlas Coffee Club
Cinnamon Spice 
For desserts with cinnamon we recommend our Colombian & Guatemalan coffees for a chocolatey smooth finish to your cinnamon counterpart. 
Our Colombian coffee has a unique combination of tart fruit flavors quickly followed with a smooth and sweet chocolate finish. Our batch comes from the growing region of Acevedo in the Southwest region of Huila which is renowned for the quality of coffee it produces. 
If you're looking for a decaffeinated version, go with our Guatemalan. We decaffeinate our Guatemalan coffee with water instead chemicals. Another benefit to using water is that the coffee retains its rich flavor profile. We love our Guatemalan coffee for it's richness and depth, finishing even and sweet.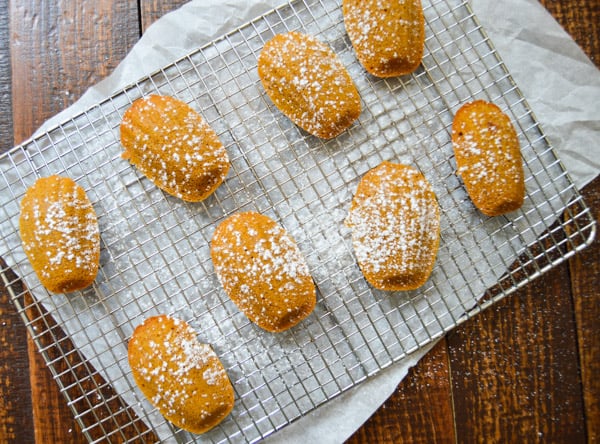 Check out this recipe for pumpkin madeleines pictures above.
Dark Chocolate and Peppermint
If your dessert features dark chocolate, we suggest our Brazilian, Indonesian, and Ethiopian coffees. 
Our Brazilian coffee is processed naturally and slow dried over time to hold its notoriously sweet and full-bodied flavor. It has medium to low acidity and has notes of hazelnut which compliment dark chocolate desserts incredibly well. 
For sweet notes of chocolate and an earthy walnut flavor, check out our Indonesian batch. If you're looking for the quintessential famous taste of the Indonesian island of Sumatra, you'll find it here and it's sure to provide a nice balance to your dessert. 
One of our highest rated batches comes from the Sidamo region of Ethiopia. Sidamo is one of the oldest coffee growing regions in the world. Rumored to date back to the 9th Century, this batch has delicious notes of dark chocolate and blueberries with just a touch of honey making for an amazing cup of coffee and compliment to a dark chocolate dessert.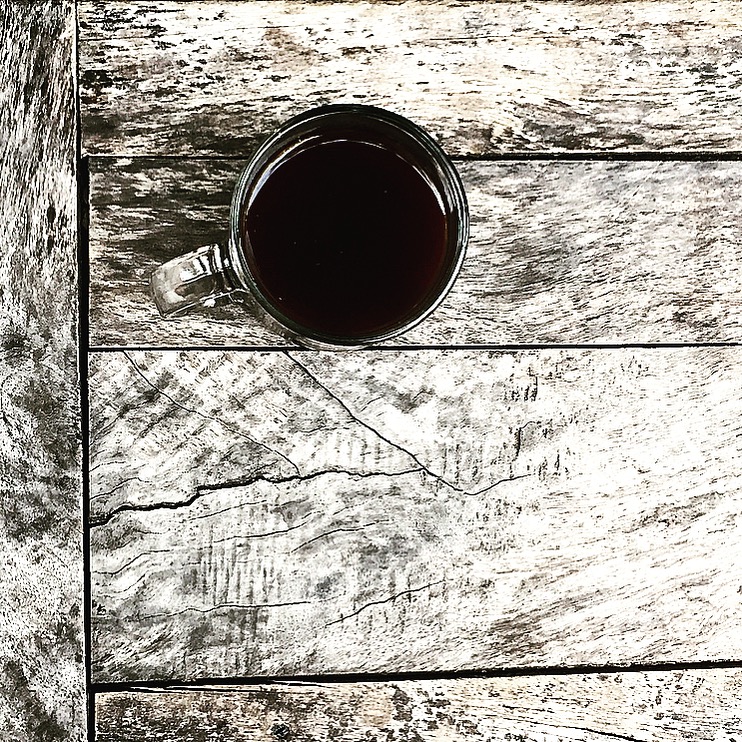 Gingerbread 
For gingerbread, go with our coffee from the Tarrazu region in Costa Rica. Tarrazu is one of the world's premiere coffee growing regions thanks to its rich volcanic soil and temperate climate.
Our Costa Rican coffee is one of our favorites. Each batch is roasted exquisitely to bring out its organic notes of semi-sweet chocolate and pecan. In addition to spicy gingerbread flavors, our Costa Rican coffee pairs well with any variety of muffin or scone.  The density of a hearty baked good is the perfect contrast and compliment to a smooth and even cup of coffee.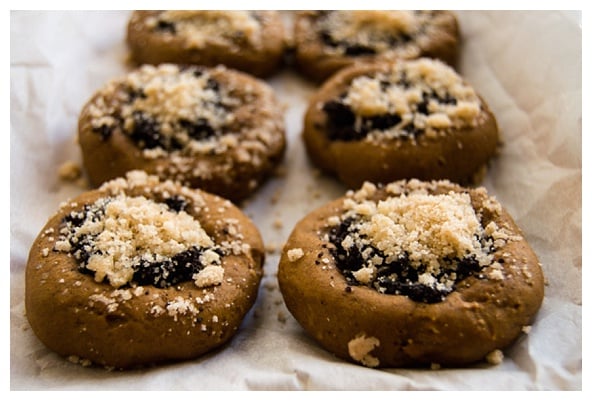 Check out the recipe for the Czech Gingerbread Kolache pictured above.
---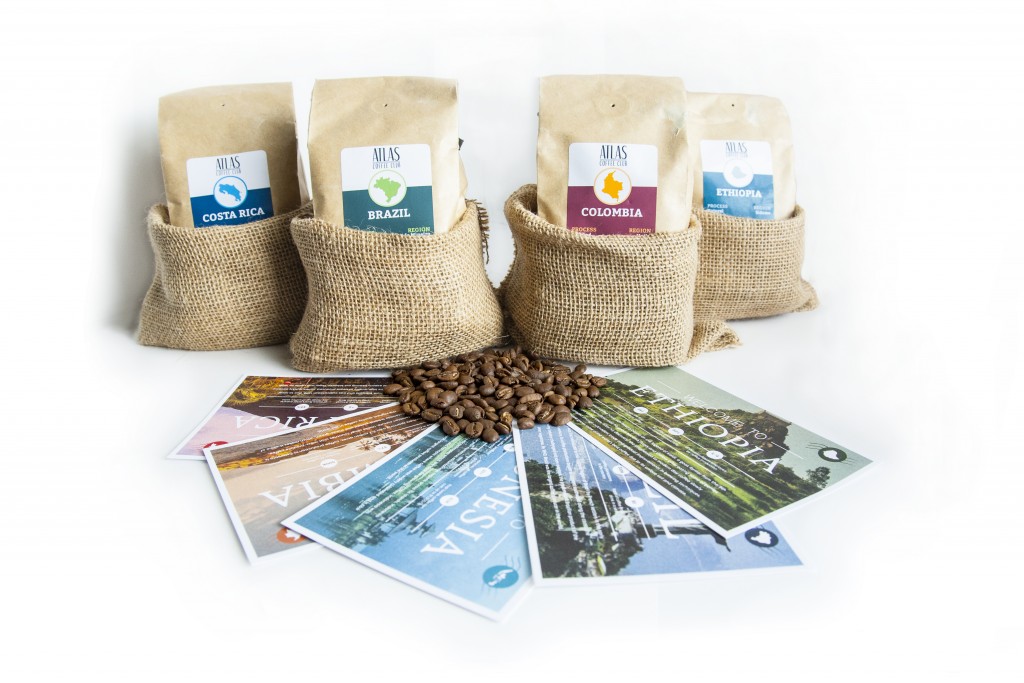 ABOUT ATLAS COFFEE CLUB
Atlas Coffee Club curates the best coffee from around the world and delivers it as a convenient monthly coffee subscription. Designed to bring the world of coffee to its customers, Atlas Coffee Club sources a variety of premium coffees to suit coffee lovers, beginners and connoisseurs alike. 
As part of your purchase you'll also receive information about the farm and growing region and recommendations on how to brew each batch to best enjoy. Atlas continues to source new territories and promise to deliver freshly roasted coffee that represents a quality taste profile unique to the region it was farmed.