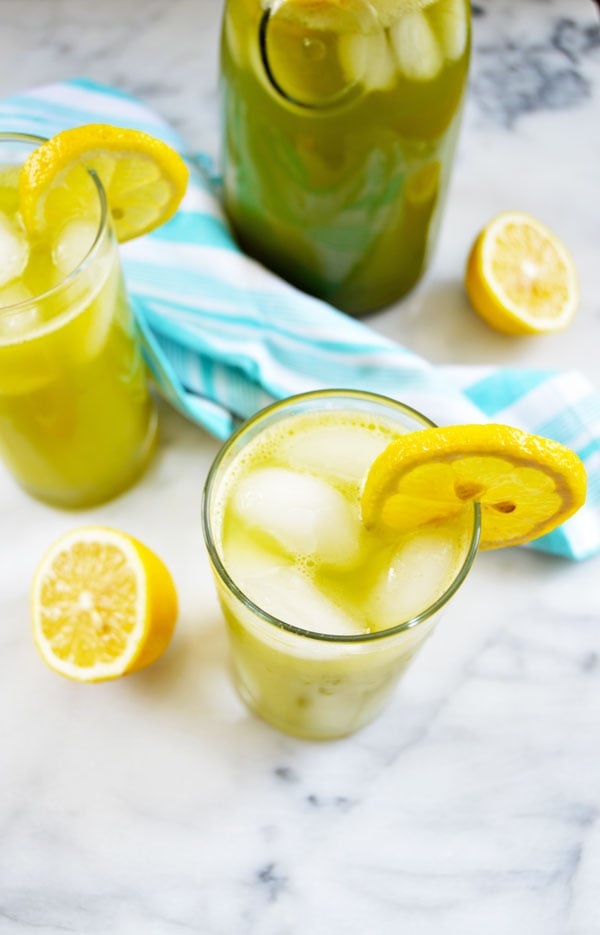 Julie, my next-door-neighbor in Perrysburg, is currently in Amman, Jordan. Julie is an audiologist and is on a humanitarian mission to help fit children with hearing aids. I've never been to the Middle East so I was excited to hear her stories and, being that Middle Eastern and Mediterranean are two of my favorite cuisines, talk to her about the food.
Starting with Fauchon macarons during her layover in Paris, Julie has been sending me pictures of the food she has encountered on her trip. Her photos show tables full of pita, hummus, labneh, roasted vegetables, platters of meats, chopped salads, and trays of arabic pastries. One of the most interesting pictures Julie sent me was of a bright green mint lemonade she was served at the beginning of her trip. Julie quickly messaged me the basic recipe and I did some research and got to work.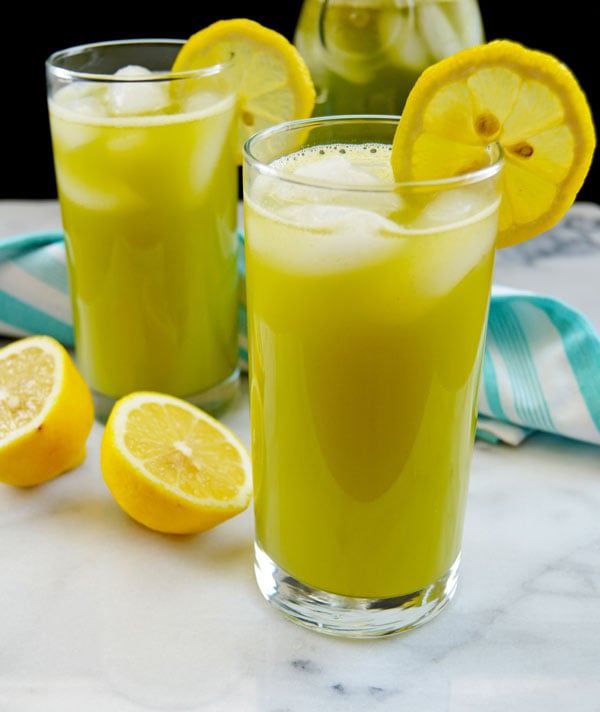 Also known as limonana, mint lemonade is a common drink in the Middle East where refreshing beverages are necessary to combat the heat and many refrain from drinking alcohol. This lemonade is not syrupy sweet like some you find in the US, but instead the sweetness is balanced with tart lemon juice and bright, flavorful mint. It's also common to see mint lemonade blended with crushed ice to form more of a slush which would be perfect for a hot day.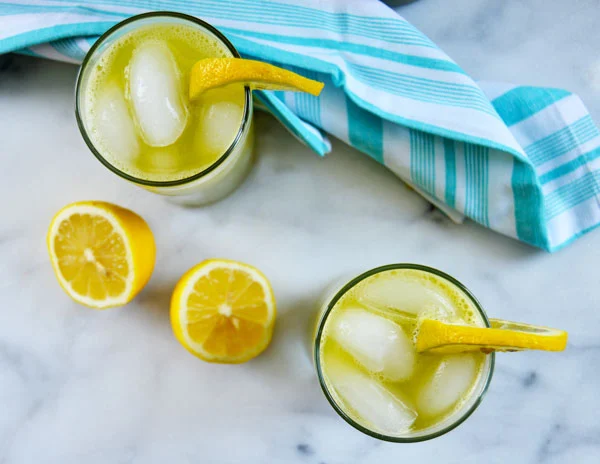 Jordan Hamons | [The Hungry Traveler|http://www.thehungrytravelerblog.com" target="_blank]
Yields 2-4
Middle Eastern Mint Lemonade
Ingredients
1/4 cup sugar
2 1/4 cups water
3/4 cup freshly squeezed lemon juice (from about 6 lemons)
1/2 cup loosely packed fresh mint leaves
Ice Cubes
Lemon slices for garnish
Instructions
To make the simple syrup, in a small saucepan, combine the sugar and 1/4 cup water over medium heat. Bring the mixture to a boil and stir until the sugar has dissolved. Remove from the heat and let cool completely.
Combine the simple syrup, remaining 2 cups water, lemon juice, and mint in a blender. Blend on high until the mint is liquefied and the ingredients are combined. Depending on the strength of your blender, you may wish to strain the lemonade to remove any larger pieces of mint before serving. Taste and adjust with more lemon juice, mint, or sugar if you wish.
Serve over ice and garnish with lemon slices.
7.8.1.2
37
https://www.thehungrytravelerblog.com/middle-eastern-mint-lemonade-limonana/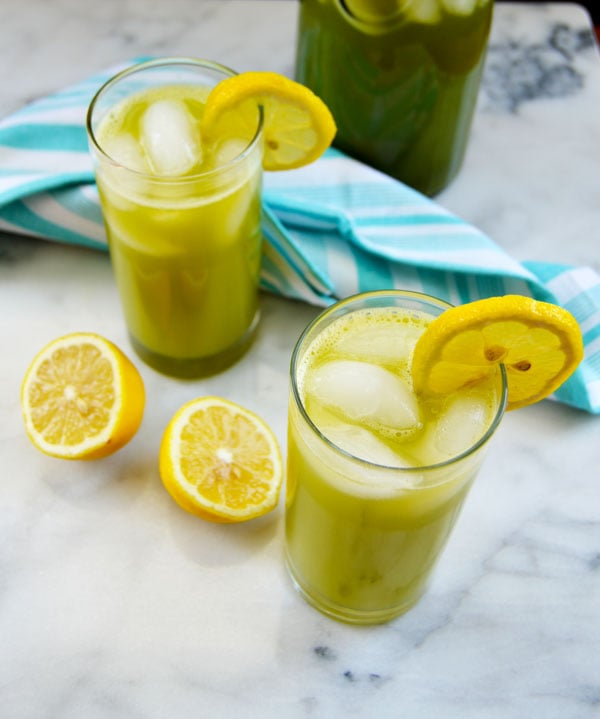 If you liked this recipe, you may also be interested in:
The Hungry Traveler Interview Series: Hannah Casey – An American Expat in Dubai