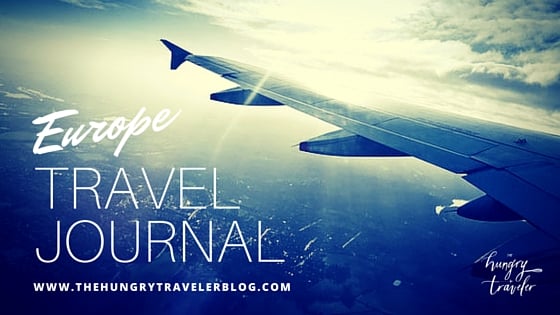 As soon as I finish this post, I'm headed to the Detroit airport to catch a flight for Paris, the first destination of my 6 week trip. After taking some cooking classes and doing some research in Paris, I'll meet up with my friends Annie and Biff in Belgium and travel with them for about a month.
The trip came into fruition early in June. Annie and Biff are both in the middle of career changes and decided to use their time off to travel and I convinced them to let me tag along.  
This isn't the longest trip I've done but the itinerary is the most aggressive. Most of the major details came together quickly (accommodations, transportation, etc.) but it was harder than I expected to research each destination.  Usually, travel planning is one of my favorite hobbies but with limited time and an abundance of research, this was overwhelming. Between the three of us, we were able to get a general itinerary for each city and a list sightseeing priorities and restaurants to try.  Here's an overview of what we plan to do: 
Paris
My agenda in Paris is primarily food-focused.  I've spent time in Paris previously so I will not be doing many of the major sightseeing attractions this trip. Instead, I will be doing more unique, specialized activities. I'm researching for future cooking classes and a cookbook proposal and figuring out the last details for The Hungry Traveler's Guide to Paris (sign up here to be notified when it is released).
Paris will be my fist solo trip abroad so I've packed my schedule with tours, events, and activities to keep me busy and for interaction with people. I'm not nervous about being by myself but my only concern is how I will adjust to the jet lag. It's easier to retreat to your hotel room when you're alone so I've packed my scheduled with non-refundable tours and classes to help prevent that. I'm not thrilled about eating most of my meals alone but I'm looking at it as a fun new experience.
I'll be taking cooking classes, exploring plenty of pastry shops and restaurants, and learning more about Paris too. Here are some of the activities I have scheduled:
Cooking classes at Cook'n with Class – I'll be taking a class on French bistro desserts and another class where you spend the morning picking out produce at the market and then go back to the kitchen and use it to cook lunch.
Paris Charms and Secrets Tour – I'm nervous for the bike aspect but it looking forward to discovering the hidden spots of Paris. I scheduled this for a few hours after my flight lands so hopefully the exercise conquers the jet lag!
Hang Out in Paris with Anto – I'm hoping this is great way to make a few friends in Paris. I'll be joining Anto to discover a few little known pubs and wine bars in the Mouffetard neighborhood where the Lost Generation used to hang out.
La Cuisine Paris – I'll be taking a class to perfect my éclairs and hopefully learn a few new tricks… just in time for the French pastry class I am teaching this fall.
Better Travel Photos Paris – I'm always trying to learn more about photography and when I read about Better Travel Photos Paris tours on Tripadvisor, I knew I had to sign up. I'll be meeting my guide Nadia (a professional photographer) and we will spend the day walking around Paris. She will teach me about my camera, how to compose great travel photos, and ensure that I leave Paris with some wonderful photos.
Midnight in Paris on Wheels – This is my splurge in Paris. Midnight in Paris is my favorite movie (I've watched it an embarrassing number of times and will surely watch it on the plane tonight) and when I read about this tour, I knew I had to sign up. I'll be picked up in a classic 2CV and then driven around to see all of the classic Parisian sights lit up at night.
A few restaurants I'm hoping to eat at are Le Bon Georges, Frenchie To Go, Boutique Yam'Tcha, Pierre Sang Boyer, Breizh Cafe, L'As du Falafel, Le Comptoir de la Gastronomie, and whatever else I can fit into my schedule. I've been considering having an early dinner and a late dinner in order to fit in more places.
I've also compiled an ambitious list of pastry shops and bakeries I plan to visit so check back soon for a full report.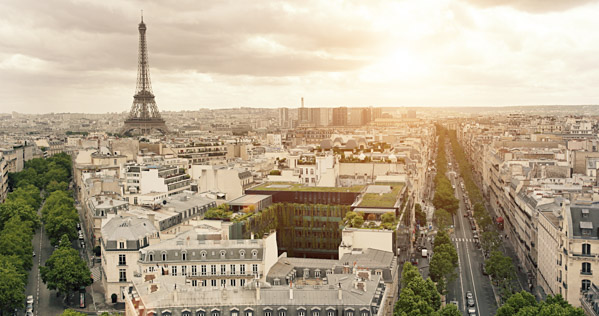 Brussels & Bruges
After Paris, I'll be taking a short train ride to meet my friends Annie and Biff in Brussels. They will just have spent two weeks traveling together in Dublin, Edinburgh, and Scotland and I'm sure will be happy to see me. While in Brussels, we are going to do a walking tour to get introduced to the city, spend most of our time eating fries, waffles, mussels, and drinking beer, and take a day trip to Bruges. I'm most looking forward to our chocolate and beer tour with The Brussels Journey. We will visit 7 different chocolate shops and then have a Belgian beer tasting session in bars around The Grand Place.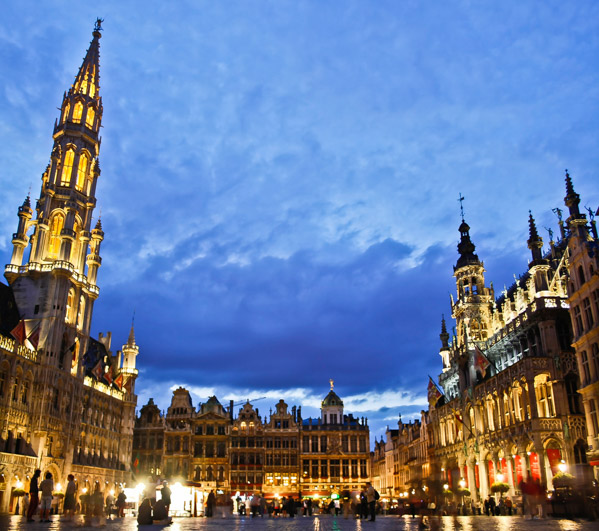 Amsterdam
Our next stop is Amsterdam. I once spent 12 hours in the lovely Amsterdam airport due to missing a flight. I've recently learned that the airport provides city tours especially for people with long layovers so instead of checking out the gift shops and food courts, I could have spent the day in central Amsterdam. Oh well, now I will get the chance to see the city.
Amsterdam is going to be a bit of a whirlwind with so much to see and do and only a few days to fit everything in. Our priorities are the Anne Frank House, the Van Gogh museum, the Rijksmuseum, and having a rice table dinner.  I'm excited for the Eating Amsterdam culinary tour of the Jordaan neighborhood and a private boat ride on the canal.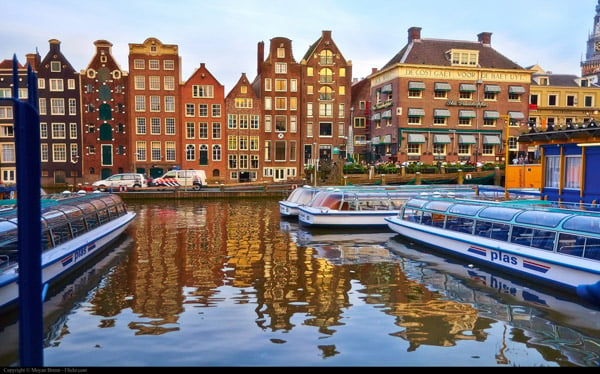 Berlin
After Amsterdam, a short flight from will put us in Berlin. Our plans include the Pergamon Museum, the German History Museum, the Berlin Wall memorial, visiting the Reichstag and seeing all of the other important historical sites and monuments. I'm most excited about a food tour with Luisa Weiss, author of The Wednesday Chef blog and the memoir My Berlin Kitchen.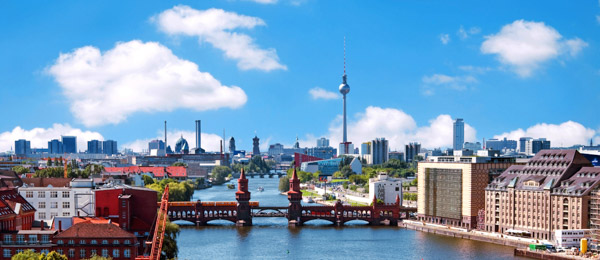 Prague
From Berlin, we will take the train to Prague. With so much to see and do in Prague, we decided to hire a private guide from Personal Prague Guides to help us hit all of the main sights. I'm doing a food tour with Eating Prague and we plan to have a meal at LoKal and spend a lot of time in the beer halls.

Vienna
I'll be honest and tell you that my main priority in Vienna is to spend a lot of time in cafes and pastry shops. I'm looking forward to visiting Cafe Landtmann, Cafe Central, Demel, and as many others as I can possibly fit into 4 days! Aside from that, we plan to visit the Hofburg Apartments, go to the Opera, and visit the Heuringer wine gardens.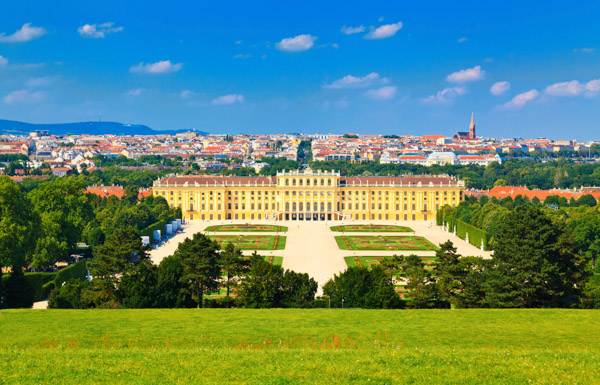 Budapest
Another short train trip will put us in Budapest. Budapest is a bit of an overwhelming city and said to be one of the more challenging (yet rewarding) cities to visit in Europe. On the evening of our arrival, we are doing a Dinner Walk with Taste Hungary. For our first full day, we've hired a guide (Andrea Makkay of Private Guide Budapest) to help us conquer the main attractions. We plan to visit the baths and spend time in the ruin bars. I'm also doing a Culinary Walk with Taste Hungary and hope to fit in a Danube river cruise.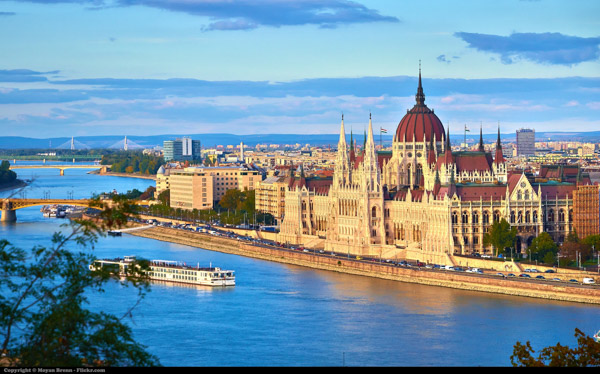 Istanbul
If I had to pick, I'm most excited for Istanbul.  I visited the Turkish Embassy in Washington DC earlier this year and I've been fascinated by the cuisine and culture ever since.
We are going to start our trip with a hired a guide from Istanbul Local Guides who will take us to the Blue Mosque, Topkapi Palace, and some of the other top sites. We're doing a tour of the Grand Bazaar with Culinary Backstreets and a Turkish Treats Tour with Context Travel. We also took advantage of Culinary Backstreet's Eatinerary service and had them plan our full eating agenda for while we are in Istanbul. We hope to visit the Turkish baths and maybe do a Bosphorus cruise too.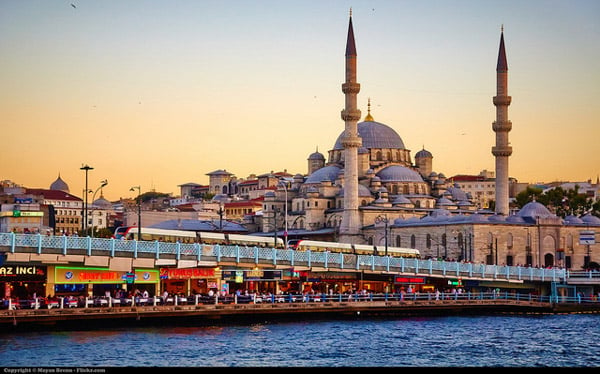 Walt Disney World / Epcot International Food & Wine Festival
After Istanbul, I'm leaving Annie and Biff to explore Munich and Paris on their own and I'm flying back to Detroit. I'll spend a few days at home to do laundry and adjust to the time change and then my mom and I are heading to Orlando for the Epcot International Food & Wine Festival at Walt Disney World. We're staying at Disney's Beach Club and plan to visit all of the parks and spend plenty of time exploring the Epcot International Food and Wine Festival. I've never been to the Epcot Food and Wine Festival and I am so excited to check it out.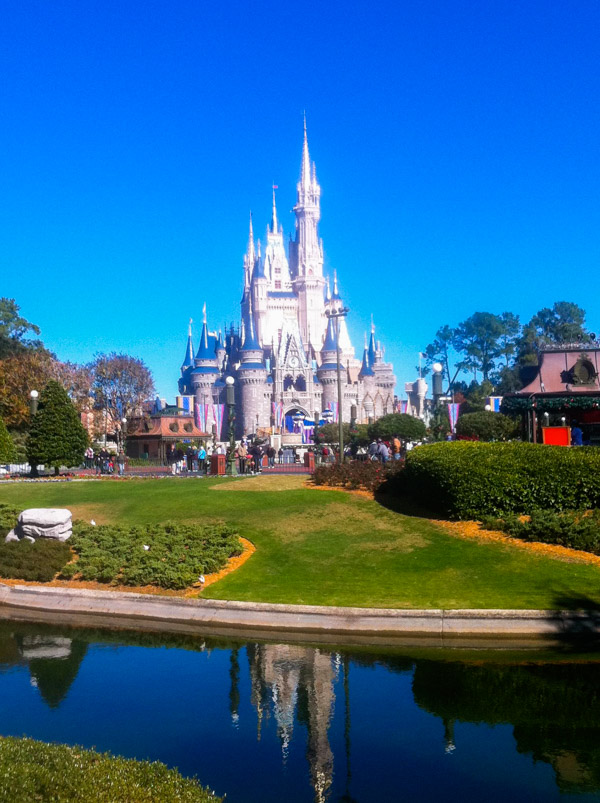 If you have any suggestions for these cities, please be sure to comment below. I'm going to do my best to post updates from each city while I am away.
To stay updated on my trip, subscribe to my mailing list and receive occasional updates in your inbox.